For those in quarantine, snail mail brings good cheer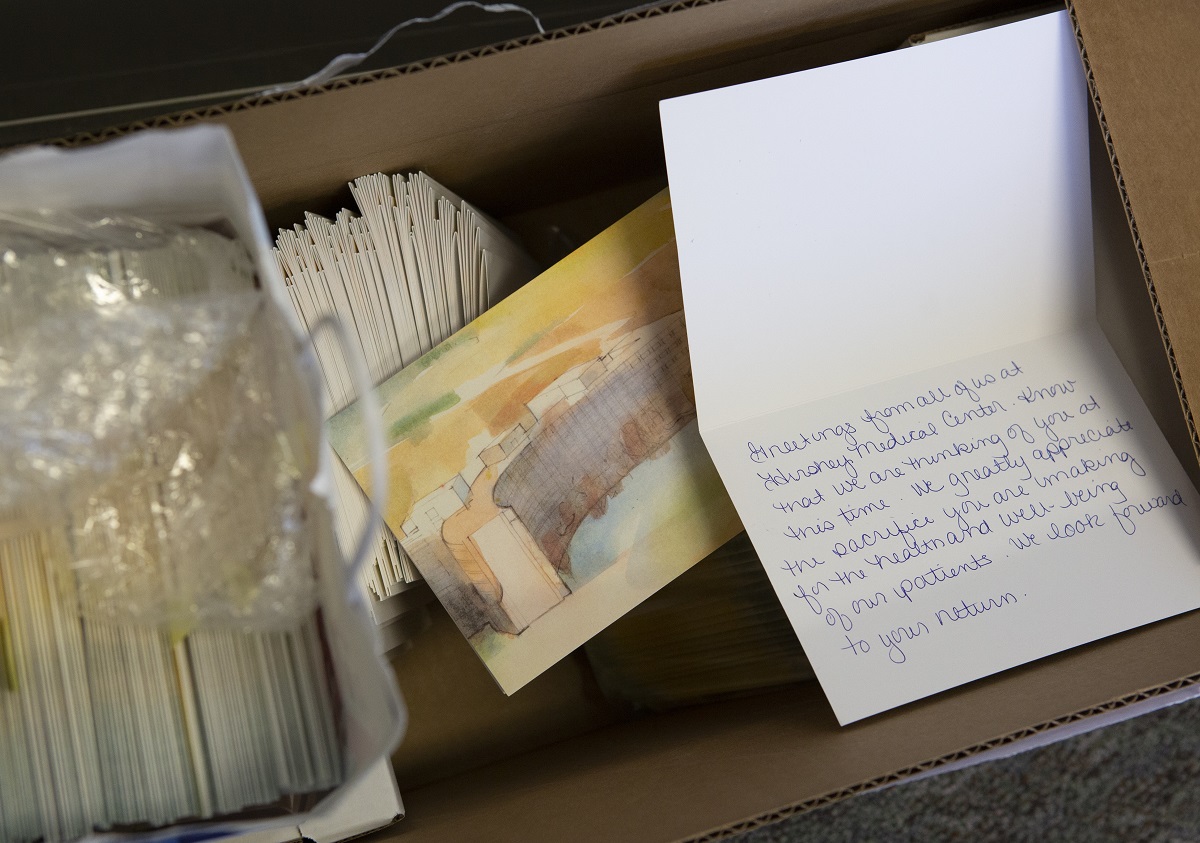 Some 500 Penn State Health employees are opening their mailboxes to find well wishes from their employer, thanks to the diligent efforts of volunteers.
Employees who are quarantined at home because they may have been exposed to coronavirus or are awaiting their own or a family member's COVID-19 test results are in need of some encouragement from their Penn State Health family – or so thought Dave Simmons, director of pastoral care services at Hershey Medical Center.
He enlisted the help of Tracy Johnsen, volunteer services manager at Hershey Medical Center, to see if any of the volunteers would be interested in helping to write out the cards.
"Four volunteers were willing, so we staged a drive-by at the North Entrance, where I stood and handed out the packs of cards as they drove by," Johnsen said. "Then, we did another drive-by when the cards were finished. The volunteers said they were glad for a good reason to get out the house."
Johnsen was happy the good deed was completed before the governor's stay-at-home order was in effect.
Volunteers wrote the same message 125 times each, letting employees know they are being thought of and are missed. The message also thanked them for the sacrifice they are making for the health and well-being of patients.
Hershey Medical Center President Deb Berini signed the cards, which featured a watercolor painting of the front of the medical center.
"We think it will be nice for the employees to hear that they do make a difference, and their presence is missed here," Johnsen said.
If you're having trouble accessing this content, or would like it in another format, please email the Penn State College of Medicine web department.