Gowda to lead physician-scientist training program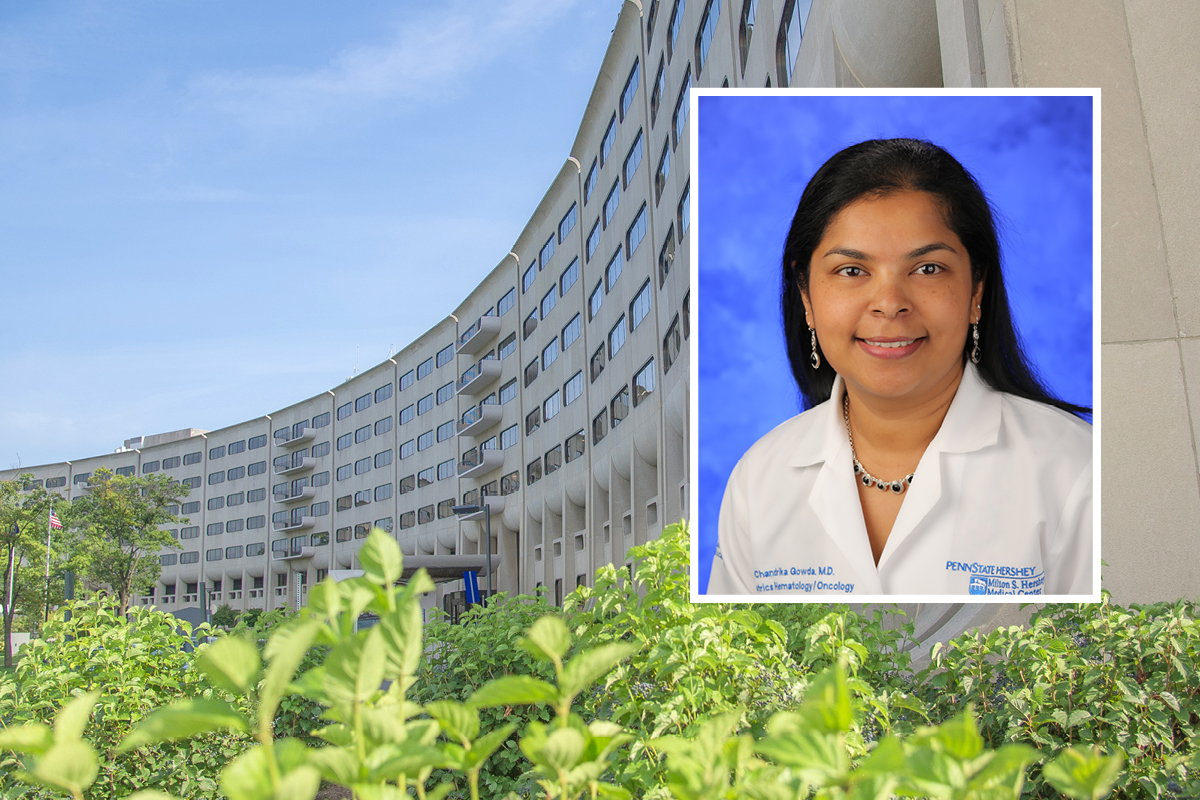 Dr. Chandrika Gowda, associate professor of pediatrics at Penn State College of Medicine and a researcher at Penn State Cancer Institute, has been selected as the new director of the Penn State Physician-Scientist Training Program (PS)2TP.
Gowda started her physician-scientist career as a clinical fellow at Penn State Health Milton S. Hershey Medical Center. She has established a research program focusing on basic and translational research in leukemia by securing extramural funding. She actively participates in educational committees at the national level, such as the American Society of Pediatric Hematology/Oncology (ASPHO) Education Committee and the ASPHO physician-scientist interest group, American Association of Cancer Research undergraduate research program. She was elected to the prestigious Society of Pediatric Research based on her research accomplishments.
"Dr. Gowda is a perfect example of a home-grown physician-scientist who has served in various roles as a trainee, scholar, peer mentor and advisor for physician-scientists in our system," said Dr. Leslie Parent, vice dean for research and graduate studies. "The College of Medicine is committed to providing training and building a community of residents and fellows interested in pursuing research careers. Together, we can develop the next generation of physician-scientists so we can better understand disease and create novel therapies."
The Penn State Physician-Scientist Training Program (PS)2TP was established in 2017 as an interdisciplinary umbrella program. It is available to trainees in all specialty and subspecialty areas including residents, fellows, medical students and all clinician trainees. This redesigned two-year program offers a comprehensive curriculum including hands-on training for research proposal development, professional development seminars and funding opportunities.
Learn more about the Penn State Physician‐Scientist Training Program
If you're having trouble accessing this content, or would like it in another format, please email the Penn State College of Medicine web department.