College of Medicine appoints Wolpaw new vice dean
Dr. Terry Wolpaw joined Penn State College of Medicine as vice dean for educational affairs effective Jan. 28, 2013.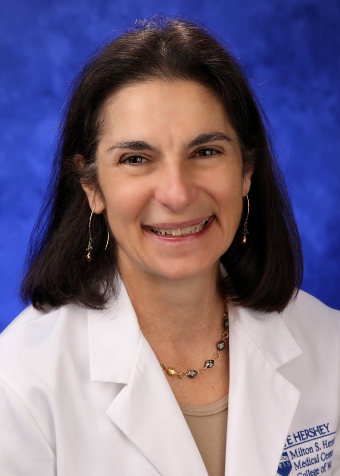 In this role, Wolpaw oversees the offices of student affairs and admissions, undergraduate medical education, graduate medical education, and academic affiliations. In addition, she provides oversight of continuing medical education, diversity, global health, the clinical simulation center, Harrell Health Sciences Library and medical student research.
Wolpaw came to Penn State College of Medicine from Case Western University School of Medicine in Cleveland, Ohio, where she was associate dean for curricular affairs and professor of medicine, as well as interim director of Case Western's Center for Medical Education. Since joining Case Western's faculty as an assistant professor in 1994, she held a variety of leadership roles including director of the accelerated medicine residency program, internal medicine clerkship director, and director of the Scholars' Collaboration in Teaching and Learning, an endowed program for faculty and learner development.
Board-certified in internal medicine and rheumatology, Wolpaw received her MD from Case Western Reserve University School of Medicine. She also earned a master's degree in health professions education from the University of Illinois at Chicago, and holds a master of arts degree in speech pathology from Case Western University. Wolpaw completed her internship and residency in internal medicine and her fellowship training in rheumatology at the University Hospital of Cleveland. An active member of the American College of Rheumatology, she has held numerous leadership roles focused on education within that organization. Wolpaw has received numerous awards and honors for excellence in teaching.
If you're having trouble accessing this content, or would like it in another format, please email Penn State Health Marketing & Communications.