Medical Center raises awareness of pet therapy program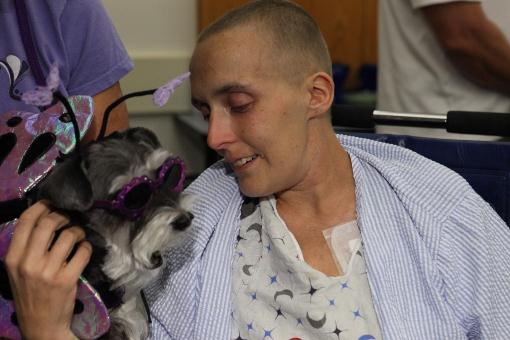 Penn State Hershey Medical Center recently observed Pet Therapy Awareness Day.On October 25, several dogs and their handlers were on hand to help inform the public about the Pet Therapy Program's role at the Medical Center. 
Pet therapy is a therapeutic intervention that provides comfort and emotional support for patients and is also beneficial to families, visitors and staff. Pet therapy benefits include patient comfort and stress relief; mental stimulation; reducing depression and anxiety; lowering blood pressure, respiratory and heart rates; and encouraging better communication.
The Pet Therapy Program at Penn State Hershey began in 2005. Visits occur in nearly all of the hospital's adult units seven days a week.
To view photos from the event, visit http://live.psu.edu/flickrset/72157631896392643.
If you're having trouble accessing this content, or would like it in another format, please email Penn State Health Marketing & Communications.