The Medical Minute: Stressed out? Give meditation a try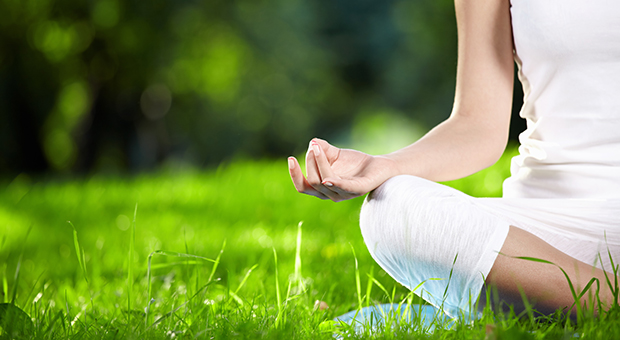 It used to take a moment of serious danger – the threat of attack by wild animal, say – to make your body produce stress chemicals. Now, things like deadlines, appointments and the balance of your bank account have taken the place of bears and tigers, leaving many in a constant state of stressed alert.
And that can take a physical toll.
Pediatric oncologist and family medicine practitioner Dr. John Neely runs a weekly holistic medicine clinic at Penn State Hershey where he sees patients who are ready to focus on bringing their bodily systems back into balance rather than simply treating specific physical ailments.
"The physical parts of our body are influenced by how we are doing psychologically and spiritually, and vice versa," he says.
Because of that, Neely often recommends his patients practice some form of meditation to gain connection to something bigger than themselves. "It could be someone who plays an instrument and gets lost in the beauty of the music, someone who is religious and prays, getting lost in a good book or practicing Kundalini yoga to help with stretching, strength and periods of quietness."
It doesn't matter so much how you define meditation, just that you do something that causes you to lose a sense of time and place and just be in the present moment. "Your mind has totally gone away except to focus on that particular thing," Neely says. "If you are able to do that for a few minutes, it's amazing what it can do for calming you down."
Neonatal Intensive Care specialist Dr. Charles Palmer has been so impressed with evidence that meditation can lower heart rate and stress that he recently became certified to teach a style called heart rhythm meditation.
"This is a meditation applicable to people who are active and professional and need to stay grounded," he says. "It's not an upward meditation focused on transcending the body and ego."
By practicing slow, conscious breathing timed to the heartbeat, people connect not only to their physical bodies, but their emotional center as well. And that calms the unconscious nervous system – the part of your body that activates the fight-or-flight mechanism by speeding up the heart, raising blood pressure and constricting blood vessels.
"You want to be able to regulate your own interior state and do it in a way that helps you become more sensitive to your emotional capacity," Palmer says. "A lot of people are in their heads all day – thinking and arguing and working things out."
In a society that values multitasking, it takes practice to shut off the never-ending mental to-do list and ignore the smartphone so you can focus on the present. "Part of a meditative practice is learning that it's OK to have all that, but then you bring yourself back."
To learn more about heart-rhythm meditation visit the Web site for the Institute for Applied Meditation at www.iamheart.com
To join an upcoming six-week introductory class on Heart Rhythm Meditation at Penn State Hershey Medical Center, e-mail Palmer at cpalmer@psu.edu
To learn more about various relaxation techniques, including meditation, that can help reduce stress, check out this Penn State Hershey Health Library article.
The Medical Minute is a weekly health news feature brought to you by Penn State Milton S. Hershey Medical Center. Articles feature the expertise of Penn State Hershey faculty physicians and staff, and are designed to offer timely, relevant health information of interest to a broad audience.
If you're having trouble accessing this content, or would like it in another format, please email Penn State Health Marketing & Communications.