Paz named executive vice president and chief medical officer for Aetna
Aetna (NYSE: ΑET) announced today that Dr. Harold L. Paz will join Aetna later this month as executive vice president and chief medical officer (EVP/CMO). Paz will lead clinical strategy and policy at the intersection of all of Aetna's domestic and global businesses. Paz has served as chief executive officer of Penn State Milton S. Hershey Medical Center, Penn State's senior vice president for health affairs and dean of its College of Medicine since April 2006.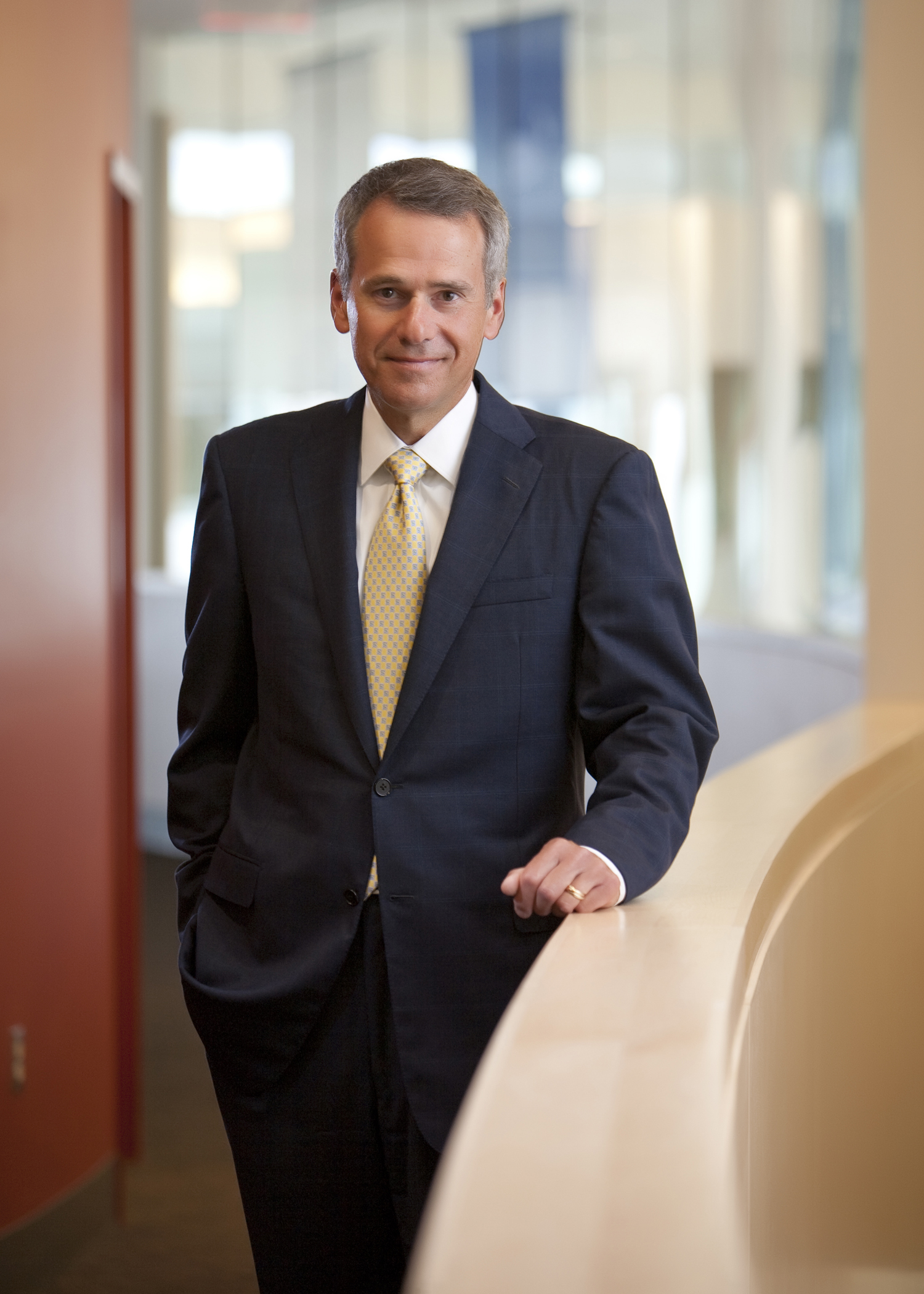 "Hal Paz has presided over an unprecedented period of growth and stability at Penn State Hershey," said Penn State President Eric Barron. "His time at Penn State has been marked by new and innovative academic programs, growth in health sciences research, expanded access to patient care and increased service to our community. When Hal arrived eight years ago the Medical Center and College of Medicine faced a number of significant challenges. Today it is on an extraordinary trajectory. We are grateful for his service to students and patients alike on behalf of Penn State."
During his eight-year tenure at Penn State Hershey, annual outpatient visits grew from just over 763,000 to nearly 1 million by the end of June 2014. Emergency department visits went from over 45,000 to 65,000. Surgical cases grew from nearly 22,000 to more than 28,000 while hospital admissions went from just over 26,000 to more than 28,000. Penn State Hershey Medical Center posted positive operating margins in every one of Paz's eight fiscal years, including the period encompassing the 2008-09 global recession.
Paz led the creation of Penn State Hershey Medical Group, which now includes 64 outpatient practices and nearly 1,100 employed physicians and other clinicians. Fourteen of the Medical Group's adult primary care sites have been awarded the highest level of patient-centered medical home certification from the National Committee for Quality Assurance.
Paz initiated the formation of Penn State Hershey Health System, which currently includes four hospitals, an ambulatory surgery center, an endoscopy center and 18 affiliated hospitals. Paz also spearheaded the creation of Penn State Hershey Rehabilitation Hospital, a joint venture with Select Medical, and the Pennsylvania Psychiatric Institute—an inpatient and outpatient behavioral collaboration between Penn State Hershey and PinnacleHealth System. Most recently, Paz led the negotiations between Penn State Hershey and PinnacleHealth toward the formation of a new integrated healthcare enterprise across central Pennsylvania.
>> Read a statement from PinnacleHealth System CEO Michael A. Young regarding Dr. Paz's announcement
New Cancer Institute and Children's Hospital facilities, along with the development of the Medical Center's East Health Campus, were among the highlights of a 1.5 million-square-foot expansion of the Medical Center campus overseen by Paz since 2006. In total, the expansion included six new buildings and more than 1 million square feet of renovation for patient care, research and education, including the new state-of-the-art Clinical Simulation Center and the Institute for Personalized Medicine.
Under Paz's leadership, Penn State received a coveted $27.3 million Clinical Translational Science Award (CTSA) from the National Institutes of Health (NIH), and overall the College of Medicine's NIH rank rose from 70th to 57th nationally over the past eight years. New departments and institutes were started, including Physical Medicine and Rehabilitation, the Global Health Center and the Penn State Hershey Neuroscience Institute.
Penn State Hershey's growth, however, extended beyond the Medical Center's 550-acre campus. New Medical Group sites were established in Camp Hill, Mount Joy, State College, Reading and Scranton, Pennsylvania.
Paz also guided the creation of a new regional medical campus in State College, Pennsylvania, highlighted by four new outpatient clinical sites, new joint degree programs between the College of Medicine and other Penn State colleges, and a new family medicine residency program in collaboration with Mount Nittany Medical Center.
New academic programs established during Paz's administration included a physician's assistant master's program, a fully-accredited graduate program in public health and new doctoral and dual degree programs. The medical school curriculum also underwent significant revision during Paz's tenure, and the College of Medicine was one of only eleven U.S. medical schools awarded a $1 million grant by the American Medical Association as part of a program aimed at transforming the way the physicians of tomorrow are trained. The College of Medicine received full eight-year accreditation from the Liaison Council on Medical Education in 2010. Meanwhile, overall demand for admission to Penn State College of Medicine remained high, with more than 8,000 medical school applications in the most recent academic year. Approximately one in six medical degree applicants nationally apply to Penn State.
From the start of his tenure at Penn State Hershey, Paz placed increased emphasis on community service and outreach. In 2012, Penn State Hershey completed its first-ever Community Health Needs Assessment in collaboration with two other health systems (PinnacleHealth and Holy Spirit Health System), and was recognized by the Hospital and Healthsystem Association of Pennsylvania (HAP) with a 2013 HAP Achievement Award for Community Benefit for its innovative partnership with the Lebanon School District to improve the health of children. Penn State Hershey also worked in conjunction with several other Hershey entities to establish a farmer's market and most recently a community garden on the Medical Center campus, which opened in this past April.
Under Paz's leadership, Penn State Hershey raised more than $306 million in philanthropy, exceeding its goal under Penn State's multi-year "For the Future" campaign, which concluded on June 30.
"It has been my privilege to serve Penn State over these past eight years and be entrusted with advancing our missions of education, research, patient care and community service," Paz said. "During my time here, I was blessed to work with countless faculty, students and staff of the highest caliber and have been repeatedly inspired by their determination to improve health, advance the practice of medicine and serve our community."
In his new role as EVP/CMO for Aetna, Paz will assess the impact of the changing industry landscape on Aetna and its stakeholders, including employers, physicians, hospitals, government, medical associations and investors. He will drive clinical innovation that improves the experience, quality and cost in all areas of the health care system.
Paz received a bachelor's degree in biology and psychology from the University of Rochester, a master of science in life science engineering from Tufts University and his medical degree from the University of Rochester School of Medicine and Dentistry. He completed his internship and residency at Northwestern University, where he served as chief medical resident and instructor in clinical medicine. He was a fellow in pulmonary and critical care medicine at Johns Hopkins Medical School, where he was a Eudowood Fellow. In addition, he was a post-doctoral fellow in environmental health science at Johns Hopkins School of Hygiene and Public Health.
Paz's last day with Penn State will be Monday, July 28.
President Barron has appointed Dr. A. Craig Hillemeier to serve as CEO, senior vice president for health affairs and dean of the College of Medicine upon Paz's departure. Barron indicated he will hold a national search for the role, but did not set a specific timeline.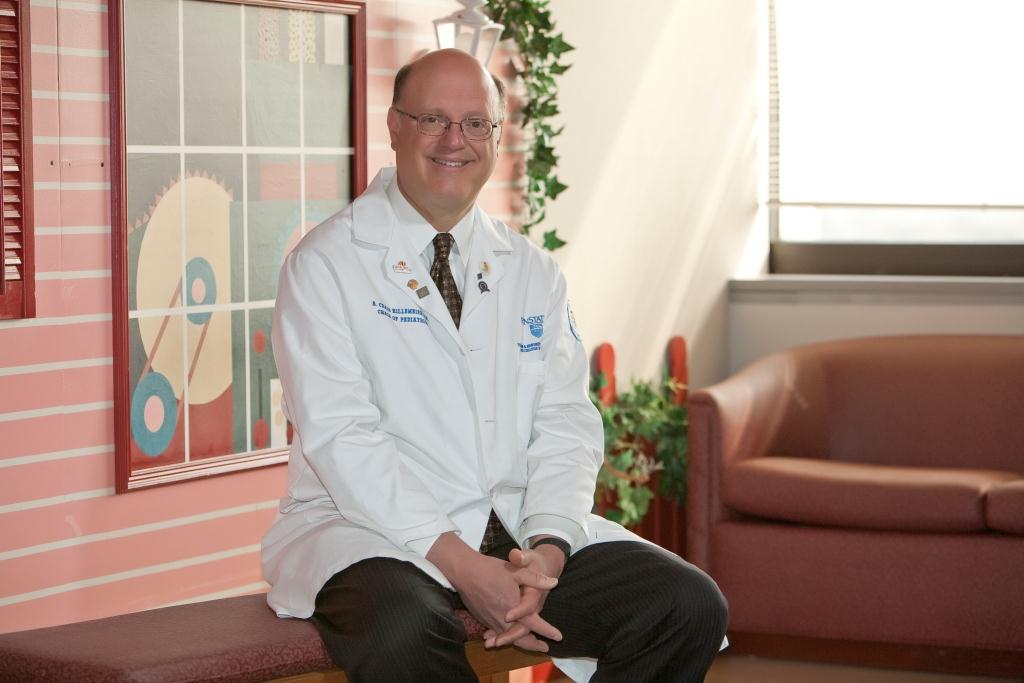 Hillemeier joined Penn State Hershey in October 2001 as chair of pediatrics and medical director for the Children's Hospital, roles he still holds. He became vice dean for clinical affairs in 2006 and chief operating officer of the Medical Group at its inception in 2008. Hillemeier also served as interim executive director and chief operating officer of the Medical Center in 2006.
"Craig's broad institutional knowledge and experience, as well as his passion for Penn State Hershey and its interrelated missions of patient care, research, education and service make him well-suited to lead our health enterprise," said Barron. "Health care is facing an unprecedented period of change and we are grateful to Craig for his willingness to provide steady leadership at such a critical time."
Hillemeier graduated from Loyola University Medical School, where he also completed his residency in pediatrics.  He completed his fellowship in pediatric gastroenterology at Yale New Haven Medical Center and was a member of the faculty at Brown University between 1982 and 1988. Hillemeier served as division chief of pediatric gastroenterology at University of Michigan Health System and later as associate chair in pediatrics from 1988 to 2001. He is also immediate past chair of the board of directors for the American Board of Pediatrics.
If you're having trouble accessing this content, or would like it in another format, please email Penn State Health Marketing & Communications.
Subscribe to our email newsletter