The Medical Minute: Preventing ACL injuries in young athletes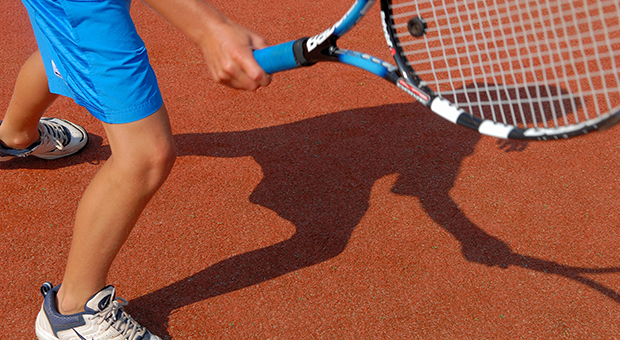 With the growing number of children participating in competitive sports, injuries to the anterior cruciate ligament, or ACL, of the knee are on the rise in young athletes.
According to athletic trainer and physical therapist John R. Wawrzyniak, Penn State Hershey Therapy Services, the best way to avoid this knee damage is proper training. Athletes who participate in flexibility and strength training and use proper form can reduce their chance of non-contact ACL injuries by up to 50 percent.
"I tell every parent that I talk to, 'I would rather be training your kids or talking to you about preventing these injuries than seeing you in the clinic two days after your ACL reconstruction,'" he said.
Wawrzyniak recommends training for children who are in middle school or older who are starting to play competitively.
"I think a big reason a lot of these kids get injured is because they've missed the fundamental movement patterns that we used to teach in physical education class," he said.
Since many have not learned the proper way to jump and land or how to control their bodies, they are predisposed to injuries.
He reminds parents to consider certain factors when allowing their child to participate in any sport.
Children should want to do the sport.
Make sure they have the basic skills the sport requires.
Don't over train them. Children need off seasons and rest periods.
Do not rush them to return after an injury.
Prepare them. "You don't want to throw them out there into a highly competitive environment without some kind of conditioning base," he said.
Parents of girls should be especially diligent because girls are three to six times more likely to tear the ACL than boys. Girls are known to land a jump more with a stiff knee, predisposing them to abnormal knee motion with the potential for ACL tears.
In addition to potentially sparing them pain, training could help athletes avoid surgical reconstruction from an ACL tear followed by a six-to-12 month rehabilitation period. It can also help athletes prevent the possible long-term effects from injury, such as being unable to return to their previous level of competition or even ending their sports career.
ACL injury is associated with earlier progression of osteoarthritis.  If left untreated, an ACL injury can lead to other structural knee damage.  Additionally, it has been reported that the overall rate of a second ACL injury, either to the same or opposite knee, within two years of the original injury, is six times greater among those who undergo ACL reconstruction as compared with those with no history of ACL injury.
On Monday, July 14, Penn State Hershey University Fitness Center will offer a six week Sportsmetrics injury prevention program for young athletes. Athletes will be evaluated at the beginning and end of the program and will participate in speed, agility, strength and flexibility training three days a week.
"We not only want to prevent them from being injured, we want to improve their sports performance as well," Wawrzyniak said.
For more information and to register, visit PennStateHershey.org/sportsmetrics.
The Medical Minute is a weekly health news feature brought to you by Penn State Milton S. Hershey Medical Center. Articles feature the expertise of Penn State Hershey faculty physicians and staff, and are designed to offer timely, relevant health information of interest to a broad audience.
If you're having trouble accessing this content, or would like it in another format, please email Penn State Health Marketing & Communications.