Penn State Hershey physician to serve as PA Physician General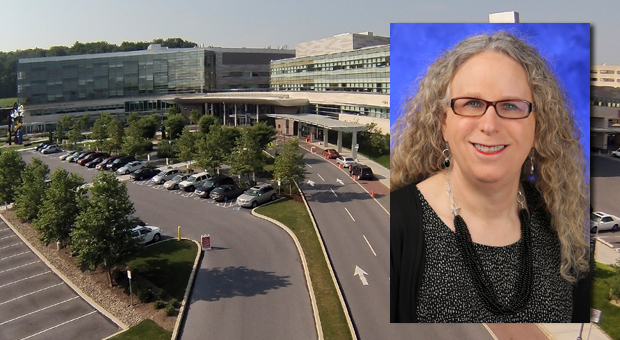 Dr. Rachel Levine, a Penn State Hershey specialist in adolescent medicine and eating disorders, has been appointed by Governor-elect Tom Wolf to the position of Physician General for the Commonwealth of Pennsylvania.
Levine has been a physician at Penn State Milton S. Hershey Medical Center since 1996 and has served in numerous roles since that time. She is a professor of pediatrics and psychiatry and chief of the Division of Adolescent Medicine and Eating Disorders, a highly successful program she built from its inception. She also serves as vice chair for clinical affairs for the Department of Pediatrics and Penn State Hershey Children's Hospital.
She also has worked closely with the Penn State Hershey Office of Diversity as the liaison for LGBT Affairs, mentoring and assisting LGBT students, faculty and staff.
Levine is recognized as a physician leader and innovative educator by medical students and residents and has earned a national reputation for excellence in her fields of adolescent medicine, eating disorders and transgender medicine. She frequently lectures locally, nationally and even internationally on these topics.
After she earned her M.D. from Tulane University School of Medicine, Levine did a residency in pediatrics followed by a fellowship in adolescent medicine at Mt. Sinai Medical Center in New York. She holds an undergraduate degree from Harvard College.
If you're having trouble accessing this content, or would like it in another format, please email Penn State Health Marketing & Communications.