The Medical Minute: Why wellness visits are important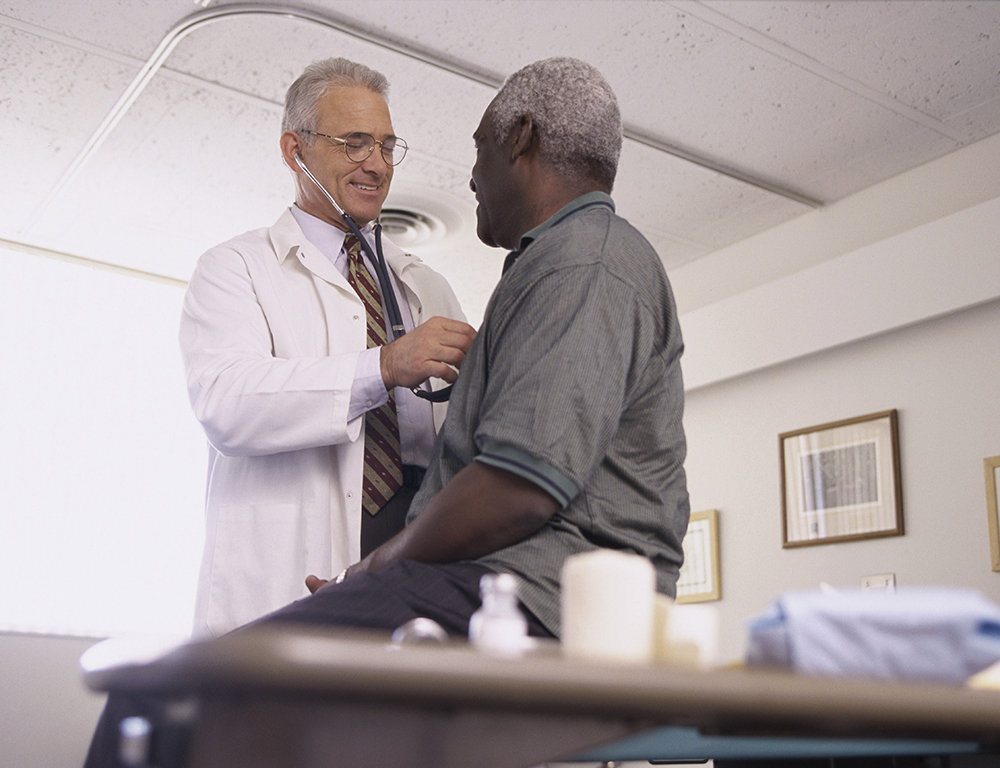 When you're young and healthy, going to the doctor is often the last thing on your mind – especially if you don't have insurance. Research from the past decade even shows that getting an annual physical examination does not necessarily improve your health.
So why bother to find a healthcare provider or make an appointment?
The annual check-up of the past is undergoing a total transformation, so if you haven't had a wellness visit in a while, it might be time to check it out.
Rather than a quick exam, chat and some blood work, the visits are changing to include conversations about family history and lifestyle as well as checking your vital signs, reviewing your medications and making a schedule for preventative screenings and immunizations.
"When you look at me, my lifestyle factors and my family history, it will dictate something different for my care than someone else," said Dr. Bill Curry, a family medicine physician at Penn State Health Milton S. Hershey Medical Center.
Patients are encouraged to be much more active participants in their own healthcare now, so Curry advises collecting some family medical history, rounding up bottles of any prescription, over the counter or herbal medications you use and making a list of any issues you'd like to talk about before you come for your appointment.
He said regular wellness visits take place most often during the bookend years of life.
Newborns get well-baby and well-child check-ups on a regular schedule, and they are usually covered by insurance. Children need to have physical examinations and immunizations (or a note that they are abstaining) to enroll in school and participate in sports. After age 65, Medicare encourages annual doctor visits and regular screenings. Those in their 40s and 50s begin to get recommended screenings for breast and colorectal cancers.
Know your history
Sometimes the subject matter can be hard to dig into, especially because some families don't share much about their relatives' health issues.
"If you have a grandparent who suffered from alcoholism, which can be a genetic trait, it's something important to know," Curry said.
Those with a family history of high cholesterol may get lipid panels done each year to check their levels, while others may not need that blood work as often.
Lifestyle choices such as smoking, drinking, unprotected sexual activity with multiple partners or same sex partners can be uncomfortable for some patients to talk openly about, as can mental health issues. But, Curry said, a doctor can't determine a plan for care and screenings without knowing all the elements.
"In the back of their minds, I think people sometimes have health conditions they are afraid to bring up," he said. "Maybe they see double when get up every morning and it could be the beginning signs of some neurological disease."
Curry recommends that even those who see doctors frequently for management of chronic conditions should set aside a separate wellness appointment to talk about the big picture.
The role of technology
"Electronic medical records have the potential to be powerful tools to understand peoples' risk and communicate health history across systems," Curry said. "So it's important to sit down and review that record with your doctor to make sure all the diagnoses and procedures done are correct, and the list of immunizations and medications up to date."
Patient portals that allow people to send secure, electronic messages, photos and information directly to their providers now make it easier to keep the big picture of an individual's health and wellness up to date.
"I think some of the conversations that sometimes happen at the office aren't going to happen that way anymore," Curry said. "A doctor will review things, make recommendations and send you a message. It will cut down on time away from work, improve communication and lead to more efficient care."
Dr. Curry will discuss wellness visits in more detail – and take your questions – during a special Facebook Live event. Join us at noon on Tuesday, Sept. 13 for "Ask Us Anything About…Wellness Visits" live on the Medical Center Facebook page.
The Medical Minute is a weekly health news feature produced by Penn State Health Milton S. Hershey Medical Center. Articles feature the expertise of faculty physicians and staff, and are designed to offer timely, relevant health information of interest to a broad audience.
If you're having trouble accessing this content, or would like it in another format, please email Penn State Health Marketing & Communications.