The Medical Minute: How integrative medicine can aid breast cancer recovery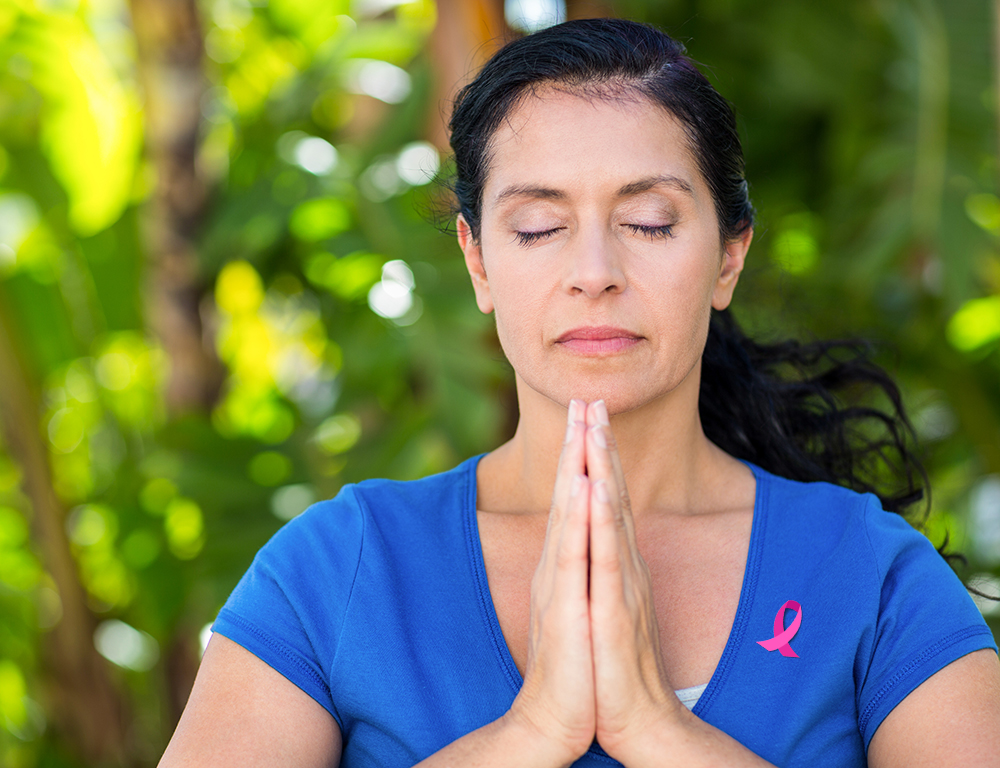 Dr. Daleela Dodge is fascinated by the resilience of her patients. The breast surgeon at Penn State Breast Center has repeatedly seen how social networks, diet, exercise, a strong support system, mindfulness and therapy through music, art and writing can be an important part of recovery and remission from breast cancer.
She encourages her patients to integrate holistic activities such as yoga, meditation and journaling with more traditional evidence-based treatments such as chemotherapy, radiation and surgery.
This practice, known as integrative medicine, has become an important way to keep traditional treatments from leaving patients with psychological and physical impairments. With a focus more on health and wellness rather than solely on treating disease, it can be helpful in restoring quality of life.
"Our bodies are a two-way street," Dodge said. "They have an influence as much as the treatments we give them do."
Although the medical community has begun to acknowledge that patients can benefit from things outside of traditional therapy, Dodge said the offerings are not robust.
"We aren't judged based on patient survival," she said. "We are paid for episodic, acute care."
Having a heart attack? Doctors know the exact protocol to follow to help you survive it.
"What we're not so good at is figuring out how to get you back on your feet once you have been debilitated," she said. "We're working against a lot of issues of how we are reimbursed for care."
Integrative medicine gives patients more say in their health, allowing them to participate more actively in relieving symptoms, easing side effects of treatment and reducing stress.
"Nothing about having breast cancer is easy, but when you can decide to increase your exercise, put on a Fitbit and avoid certain foods, you feel like you are back in the driver's seat," she said. "It's something important that is theirs to embrace and do, which is very different than when you are given chemo or operated on and feel completely out of control."
Finding ways to "get out of their minds" can help patients cope with unhappiness and anxiety.
"Taking care of the whole person remains extremely important," Dodge said. "I believe it is key to being able to move on and have a fulfilling happy life."
She offers the following suggestions for reducing stress:
Counseling
Journaling or writing groups
Exploring your creative abilities, such as painting, ceramics and music
Yoga
Acupuncture
Meditation
Discover new connections – support groups
Take control – avoid toxic personalities, reassess your goals and aspirations
Dodge suggests taking care of yourself physically by doing the following:
Exercise regularly – find an exercise that you enjoy and know that the greatest impact comes with four or more hours of exercise per week
Physical therapy may be needed first after treatment
Eating healthy – more important than weight loss
Maintain – or return to – a healthy weight
Quit smoking
Limit alcohol consumption
Monitor Vitamin D levels
More info:
Schedule a mammogram today at Penn State Breast Center by calling 1-800-243-1455.
Join us at noon on Monday, Oct. 17 for "Ask Us Anything About Breast Cancer," a live interview with Dr. Dodge, on the Hershey Medical Center Facebook page.
The Medical Minute is a weekly health news feature produced by Penn State Health Milton S. Hershey Medical Center. Articles feature the expertise of faculty physicians and staff, and are designed to offer timely, relevant health information of interest to a broad audience.
If you're having trouble accessing this content, or would like it in another format, please email Penn State Health Marketing & Communications.