Williams recognized for Exceptional Moments in Teaching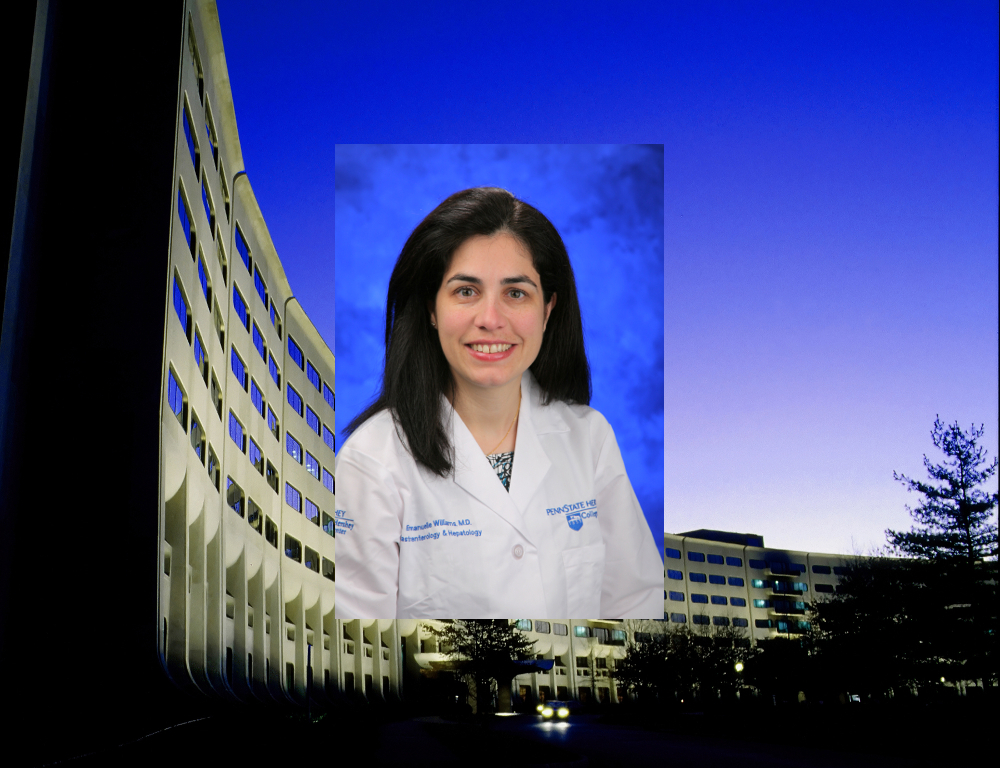 Dr. Emmanuelle Williams, a gastroenterologist at Penn State Health Milton S. Hershey Medical Center, is the February winner of Penn State College of Medicine's "Exceptional Moments in Teaching" program.
Williams is an associate professor of gastroenterology in the College of Medicine, where she has taught for 18 years. She arrived at Hershey Medical Center in 2010 and started co-directing the gastroenterology second-year medical student course and the gastroenterology clinical rotation course at that time. She became a problem-based curriculum director in 2013.
"During our Sim-Lab session, Dr. Williams pushed our group to think critically on our feet," wrote a current student on her nomination form. "It was an extremely beneficial learning experience.
"However, what made it particularly special was that we didn't perform very well during the task at hand, and Dr. Williams was still very encouraging. She took the time to explain everything related to the case in the Sim-Lab without any judgment. She created a safe space for us to make mistakes and learn from them."
When many people may want to rush out the door at 5 p.m. on a Friday, Williams stays to makes sure all students have their questions answered and will chat with them for as long as is needed.
"I think that speaks volumes to her character and the type of educator she is," said the student.
Williams previously received the 2016 Junior Faculty Teaching Award from the Society of Distinguished Educators. She taught high school biology and chemistry for a year prior to starting medical school.
The College of Medicine's Office for a Respectful Learning Environment is honoring exceptional faculty members with the new monthly award program, "Exceptional Moments in Teaching." College of Medicine students are invited to nominate a faculty member, resident, nurse or other educator who challenges them and provides an exceptional learning experience. Click here for the nomination form.
The Office for a Respectful Learning Environment fosters an educational community at Penn State College of Medicine in which all learners and educators feel supported, challenged, valued and respected. It serves all learners at the College of Medicine: medical students, graduate students, PA students, residents and fellows.
If you're having trouble accessing this content, or would like it in another format, please email Penn State Health Marketing & Communications.