Looking back on a decade of 'Surgery Live!'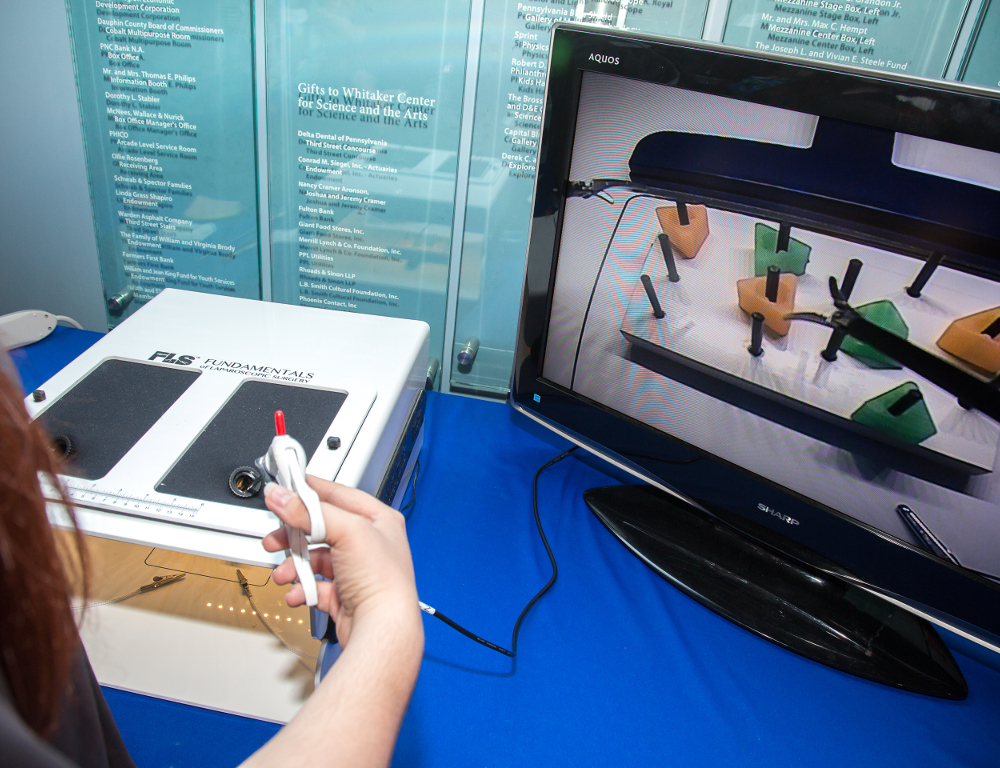 A recent event marked the tenth anniversary of the Surgery Live! program, a partnership between Whitaker Center, Highmark Blue Shield and Penn State Health Milton S. Hershey Medical Center. The program is designed to stimulate the interest of high school students in health care careers.
Since its inception in 2008, the Surgery Live! program has grown:
from six to 22 sessions per school year
from 400 to more than 1,500 annual attendees
from 11 to 48 school groups.
Over the past decade, more than 13,000 students have attended Surgery Live! programs. These have included procedures such as cholecystectomy, hysterectomy, and various endoscopic, gastric and urological surgeries.
Several people were honored for their commitment and dedication to Surgery Live! at the anniversary celebration, which was held at Whitaker Center on April 25. They include former Whitaker Center staff members Steve Bishop, Michael Hanes and Lori Lauver; and Dr. Gerald Harkins and Dr. Ann Rogers of the Milton S. Hershey Medical Center.
If you're having trouble accessing this content, or would like it in another format, please email Penn State Health Marketing & Communications.