New predictive models may transform personalized treatment of infectious disease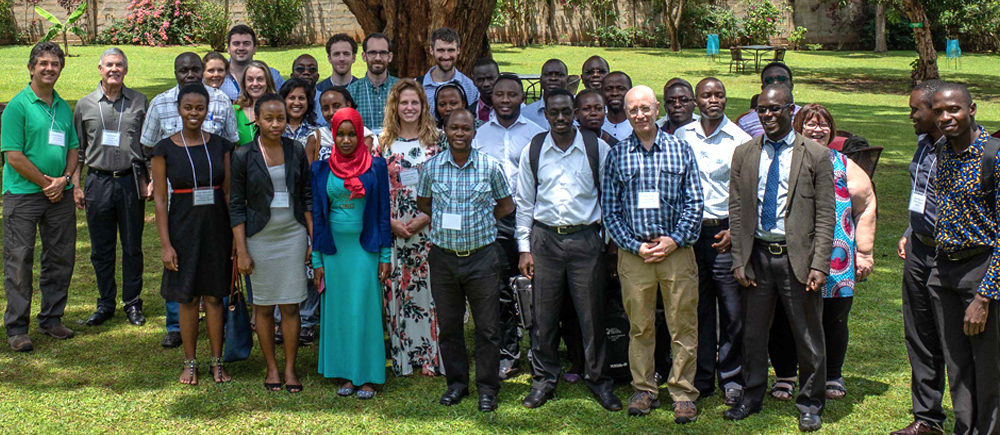 Penn State's Steven Schiff wins prestigious NIH research award
A new National Institutes of Health (NIH) High-Risk, High-Reward grant will allow Penn State's Dr. Steven Schiff and team to explore a radically changed approach to predicting, preventing and treating infectious disease at the individual level at point-of-care. This venture provides the researchers an opportunity to explore a new way of addressing critical unmet needs, especially in the developing world.
As a pediatric neurosurgeon, Schiff has dedicated a significant portion of his career to the study and treatment of brain diseases in children. Brain infection in infants often results in hydrocephalus, fluid build-up in the brain that can lead to brain damage and death.
"Infant hydrocephalus is the most common reason for neurosurgery in young children worldwide," said Schiff, Harvey F. Brush Chair in the College of Engineering in the Departments of Neurosurgery, Engineering Science and Mechanics and Physics. "If we are to best treat infectious disease, for example in these infants, we need to start focusing on preventing their infections, instead of training surgeons and building advanced surgical facilities to repair the effects after these infections occur." Schiff turned to explore critical areas of scientific discovery that have the potential to create or overturn fundamental paradigms.
A National Institutes of Health Director's Pioneer grant in 2015 allowed Schiff to shift his professional focus from neuroscience to study the causes of childhood infectious diseases in the developing world, where neonatal sepsis claims 1 million lives each year. Today, he was named recipient of an $8.1 million NIH Director's Transformative Research Award for a project that aims to radically change the approach to treatment of these diseases, emphasizing prediction and prevention.
Schiff will now be able to assemble a 'dream team' to develop innovative models that incorporate the ability to predict outbreaks of epidemic disease with predictions of pathogen type and host resistance, allowing real-time preventive treatment at the point of care, instead of relying on standard diagnostic approaches.
"We have demonstrated that it is feasible to predict epidemic disease outbreaks from retrospective seasonal and geographical case data and have shown that we can take climate factors into account in our predictive models," said Schiff, who is also the director of the Penn State Center for Neural Engineering. "But predictive strategies have never been used in treatment of individual patients. We believe our approach to predictive personalized public health has the potential to substantially improve patient outcomes."
Today, patients suffering from symptoms of infectious disease such as sepsis, flu-like illness, fever with rash, or meningitis, are typically all treated alike: by drawing samples for laboratory analysis, starting antibiotic therapy with the physician's best guess as to the likely causes, and then hoping to learn the causative reason for the infection over a period of days from laboratory analysis. Schiff's vision is to move from reactive, delayed diagnoses to real-time treatment using predictive models that incorporate historical microbiological surveillance data, geographic location of the patient, and environmental and climatic factors to determine the likely pathogens and narrow down the best treatment choices at the point of care.
Over the next few years, Schiff and his team will build on both his own previous work and years of existing research on infant infections. They will take a multi-pronged approach involving disciplines as disparate as epidemiology, meteorology and genomics, and using a variety of tools including machine learning, statistics and engineering control theory. The Ugandan National Planning Authority, Meteorological Authority, and Ministry of Health, are among the critical departments that have offered their support, and Schiff noted that the work of these agencies within Uganda will be key to successful implementation trials.
"This is work that no one could ever do on their own. It is the outgrowth of 12 years at Penn State and the opportunity to collaborate through transdisciplinary research with colleagues and personnel in Uganda — blending medicine, engineering and science," Schiff said. "One of our unique strengths at Penn State is the ability to integrate across traditional disciplines with the teamwork required to work toward important goals. Faculty at Penn State are very open to such collaborations, and across our medical, engineering and science campuses, we have the breadth of expertise required to tackle critical problems of this magnitude."
The Transformative Research Award, established in 2009, promotes cross-cutting, transdisciplinary approaches and is part of the NIH Common Fund's High-Risk, High-Reward Research Program bestowed on exceptionally creative scientists proposing paradigm-shifting research. The awards were created to support unconventional approaches to major challenges in biomedical and behavioral research. Schiff's award is one of the 10 Transformative Research awards among 89 total awards granted for a total of approximately $282 million over five years. With today's announcement, Penn State joins the ranks of the few institutions in the U.S. with faculty who have received both the Pioneer and the Transformative Research Awards.
"Steve Schiff has devoted his career to improving the lives of children coping with serious, sometimes fatal brain disorders, and he's especially passionate about the acute needs of children living in under-developed countries," said Dr. A. Craig Hillemeier, dean of Penn State College of Medicine, CEO of Penn State Health and senior vice president for health affairs at Penn State. "I am elated that his many years of innovative and collaborative research to improve health outcomes for children are being recognized and rewarded with this NIH Director's Award."
In addition to a close collaboration with Penn State's Institute for Personalized Medicine, and partnering with colleagues from many disciplines at Penn State and Penn State Health, Schiff's team will include the CURE Children's Hospital of Uganda, leading experts from Harvard and George Mason University, and from companies such as Genentech.
"This work promises to make a profound impact on the entire medical field and may have long-term implications for healthcare on a global scale," said Neil Sharkey, vice president for research, Penn State.
"Dr. Schiff's vision exemplifies the type of collaboration unique to Penn State that harnesses the broad talent needed to effectively address critical, universal problems," said Justin Schwartz, Harold and Inge Marcus Dean, College of Engineering. "The College of Engineering is focused on translational research and his approach personifies this vision by bridging the gap between the fields of medicine and engineering."
If you're having trouble accessing this content, or would like it in another format, please email Penn State Health Marketing & Communications.