Works begins at site of new Penn State Health Hampden Medical Center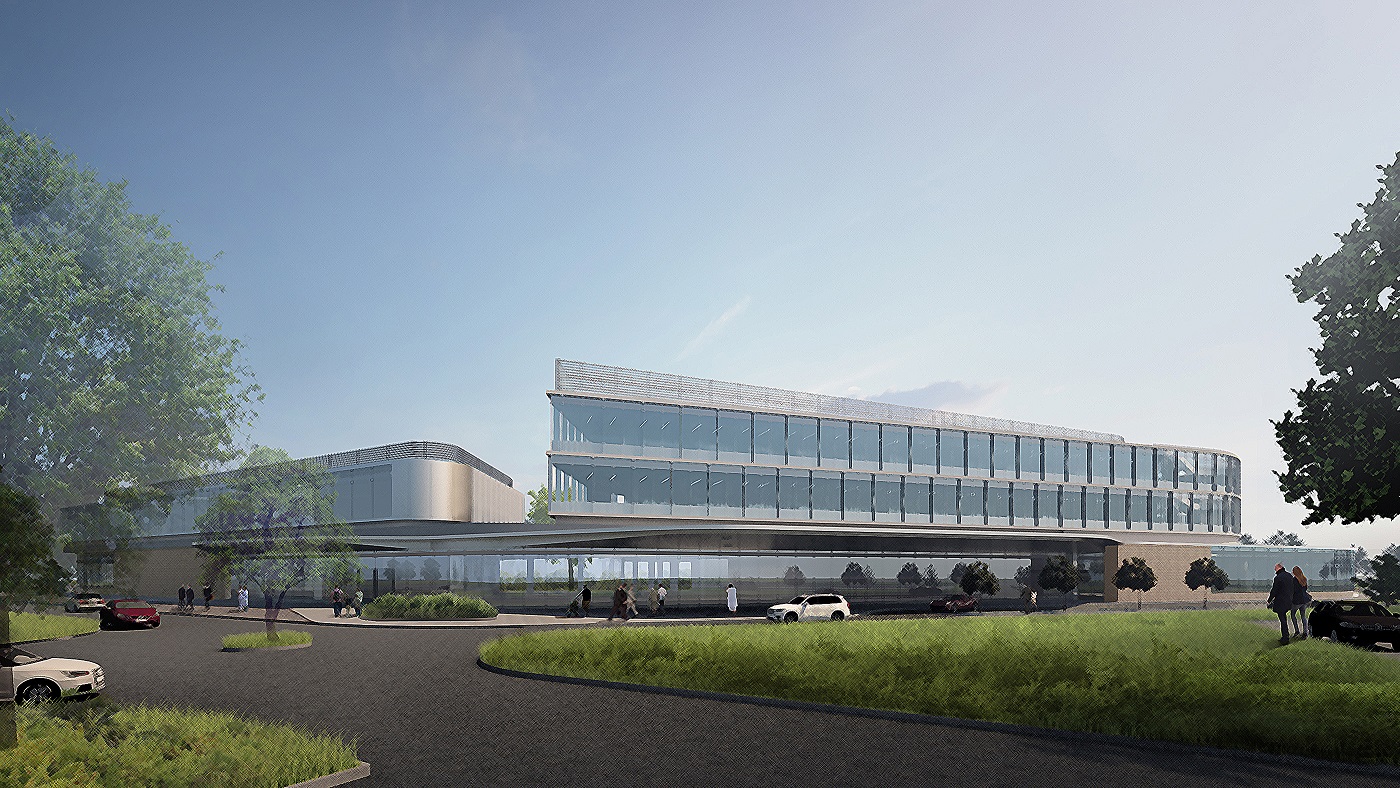 Work begins this week at the site of a new Penn State Health acute care hospital in Cumberland County that will bring more local health care choice and hundreds of high-quality jobs to the region. The Penn State Health Board of Directors recently approved plans for Penn State Health Hampden Medical Center, and an official groundbreaking event is slated for late March.
Hampden Medical Center will sit on 44 acres in the Wentworth Corporate Center at the intersection of Good Hope and Wertzville roads near Interstate 81. The new facility will give residents of Cumberland and Perry counties, as well as the broader Harrisburg region, access to the high-quality, comprehensive, primary and specialty care services of Penn State Health without having to drive to Hershey.
The $200 million facility will feature 110 private inpatient beds, an emergency department, physician offices, various specialty inpatient services, imaging and lab services and complete medical and surgical capabilities. The hospital site will also include an attached outpatient medical office building. It will feature an open medical staff, with a plan to develop collaborative programs between Penn State Health faculty physicians and private community providers.
The project will bring hundreds of jobs to the area, both during construction and for hospital operations. The construction process is expected to bring about 600 jobs; and once operational, the hospital will initially employ 650 people, with a planned increase over the first three years to about 1,000 employees.
Penn State Health is partnering with Cannon Design and Barton Malow Alexander for completion of this project, which is expected to be summer 2021.
This new facility will help Penn State Health and Highmark Health deliver on their commitment to build a regional care network that ensures people in the communities they jointly serve are within 10 minutes of Penn State Health primary care providers, 20 minutes of specialty care providers and 30 minutes of a Penn State Health acute care facility.
Editors: Download this footage here.
If you're having trouble accessing this content, or would like it in another format, please email Penn State Health Marketing & Communications.