Hershey Medical Center partners with Penn State College of Nursing to support sexual assault victims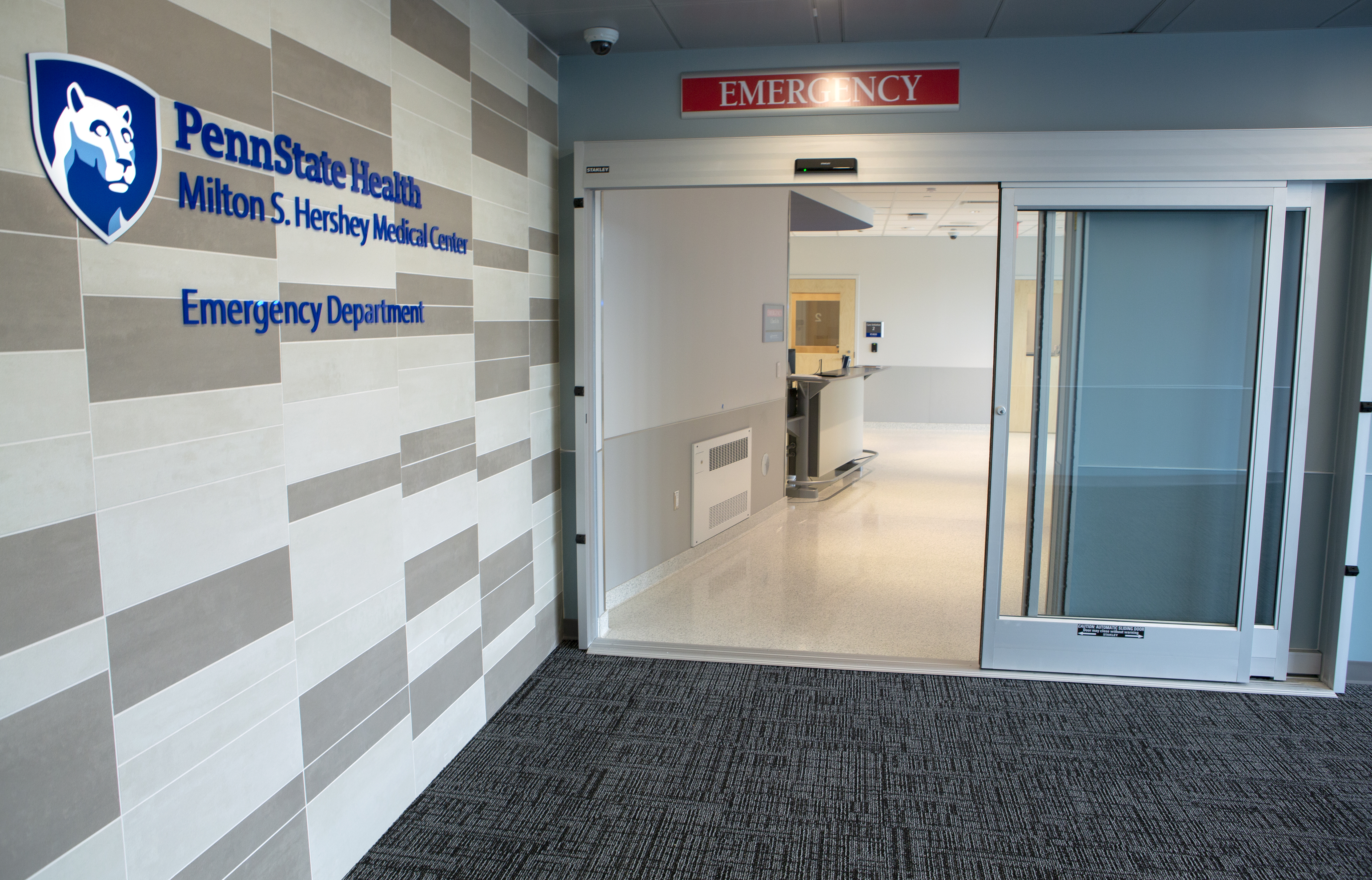 Penn State Health Milton S. Hershey Medical Center, in partnership with Penn State College of Nursing, is launching a program to further enhance support for sexual assault survivors. Registered nurses in the Emergency Department at the Milton S. Hershey Medical Center who have completed Sexual Assault Nurse Examiner (SANE) training are partnering with the College of Nursing's Sexual Assault Forensic Examination Telehealth (SAFE-T) Center.
SANEs are specially trained in medical, psychological and forensic examination to provide a high level of care and support for victims seeking an examination after a sexual assault. These nurses have completed a training course to earn a certification and are on-call for the Hershey Medical Center Emergency Department 24 hours a day. SANEs provide comprehensive sexual assault forensic examination care. At every step of the process, nurses work with victims to explain their options, including reporting to law enforcement, medical examination and documentation of injuries, collection of evidence, infection and pregnancy prevention and referrals to community resources and follow-up care.
The SAFE-T Center serves rural and underserved areas through telehealth and facilitates the development of locally-based sexual assault treatment teams. The technology allows TeleSANE experts to interact on video with the SANE in the exam room, as well as the victim and the advocate, all through a secure telehealth connection. The team works together to provide the victim with thoughtful, high-quality care.
"Historically, our nurses have provided specialized, compassionate care to victims of sexual assault. It has always been our priority to provide a safe space for these patients while documenting the effects of their trauma," said Marie Hankinson, vice president of nursing for emergency services at Hershey Medical Center. "By partnering with the College of Nursing's unique telehealth program, Penn State Health continues to be a leader in new and innovative treatments that better serve our patients."
The SAFE-T Center was launched with support from the Department of Justice and Office for Victims of Crime to enhance access to high-quality sexual assault care in underserved communities. Through working with district attorneys and law enforcement, SAFE-T strengthens forensic evidence collection and documentation, as well as ongoing training and peer support for SANEs.
If you're having trouble accessing this content, or would like it in another format, please email Penn State Health Marketing & Communications.