Adams recognized for Exceptional Moments in Teaching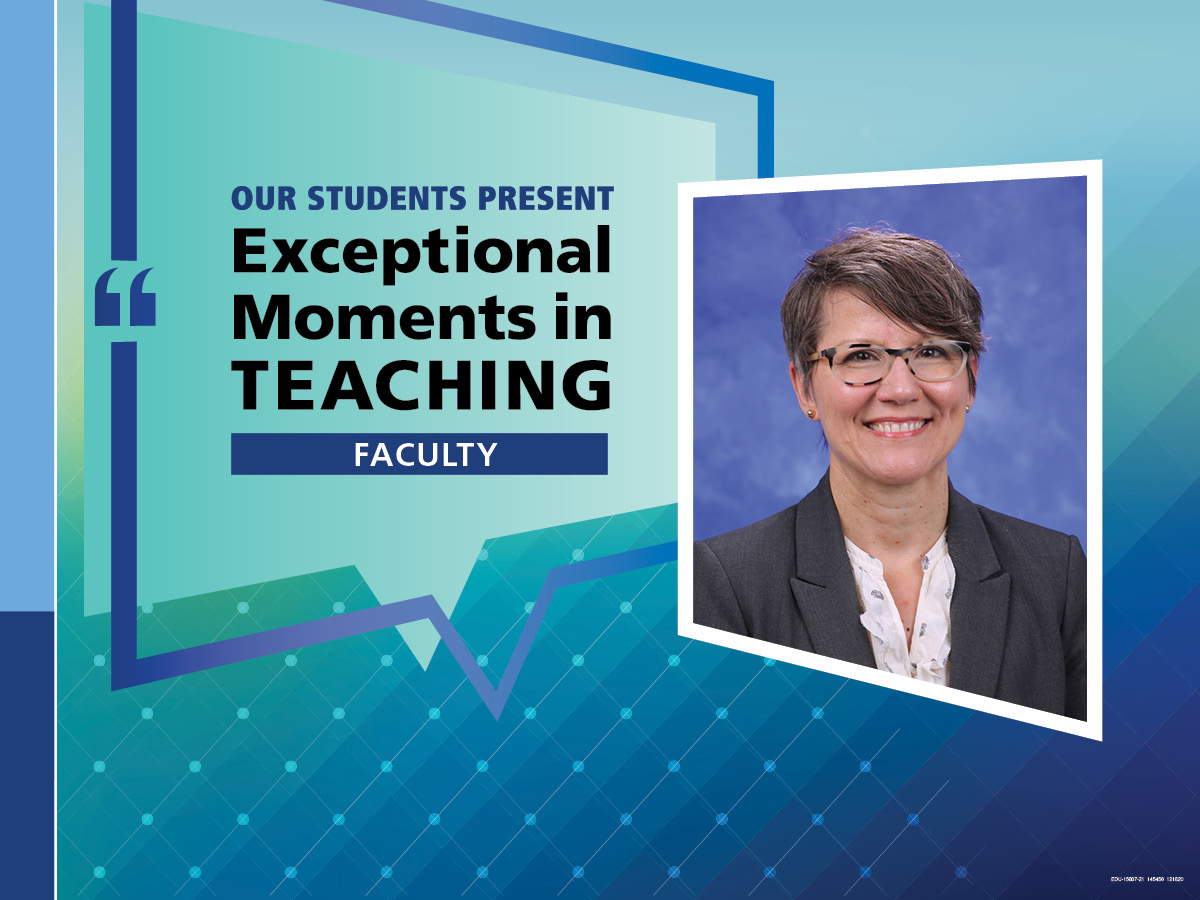 Dr. Nancy Adams, assistant dean for foundational sciences at Penn State College of Medicine, is featured for January 2021 in the "Exceptional Moments in Teaching" program.
"Dr. Adams has been the MS1 class superhero since the pandemic (and before)!," a current student wrote. "I am grateful for all of the extra time and effort she has put into providing us with a manageable and challenging course online. She has worked so well with our class representatives to fix any problems we had and to deal with concerns about anatomy, Zoom problems and scheduling.
"Her weekly emails with the schedule are so organized, and I appreciate the personal details she adds about how her family is dealing with the pandemic. Now that everything is online, there are so many places to check for information (Davinci, Oasis, Box, Zoom, etc.), so it is extremely useful to refer to Dr. Adams' email where she details the following week and provides links to the Box page where she lists all of our coming assignments. She really has been an important part of helping us deal with learning during this difficult time."
Adams, who is also the librarian for education and instruction at Harrell Health Sciences Library, holds a Doctor of Education from Penn State in adult education, a master's degree in library and information science and a bachelor's degree in chemistry. She has many years' experience teaching, as a high school and college teacher, librarian and now medical educator. She has been a Penn State faculty member since 2010 with research and teaching interests in small group dialogue, information literacy and diversity and equity.
Penn State College of Medicine's Office for a Respectful Learning Environment recognizes exceptional faculty, residents and fellows with the monthly "Exceptional Moments in Teaching" program. Each month, one faculty member and one resident/fellow are highlighted for their contributions. College of Medicine students are invited to submit narratives about faculty members, residents, nurses or any other educators who challenge them and provide an exceptional learning experience using the online nomination form.
The Office for a Respectful Learning Environment fosters an educational community at Penn State College of Medicine in which all learners and educators feel supported, challenged, valued and respected. It serves all learners at the College of Medicine: medical students, graduate students, physician assistant students, residents and fellows.
See previous faculty and resident/fellow honorees here.
If you're having trouble accessing this content, or would like it in another format, please email Penn State Health Marketing & Communications.