Lyn-Sue recognized for Exceptional Moments in Teaching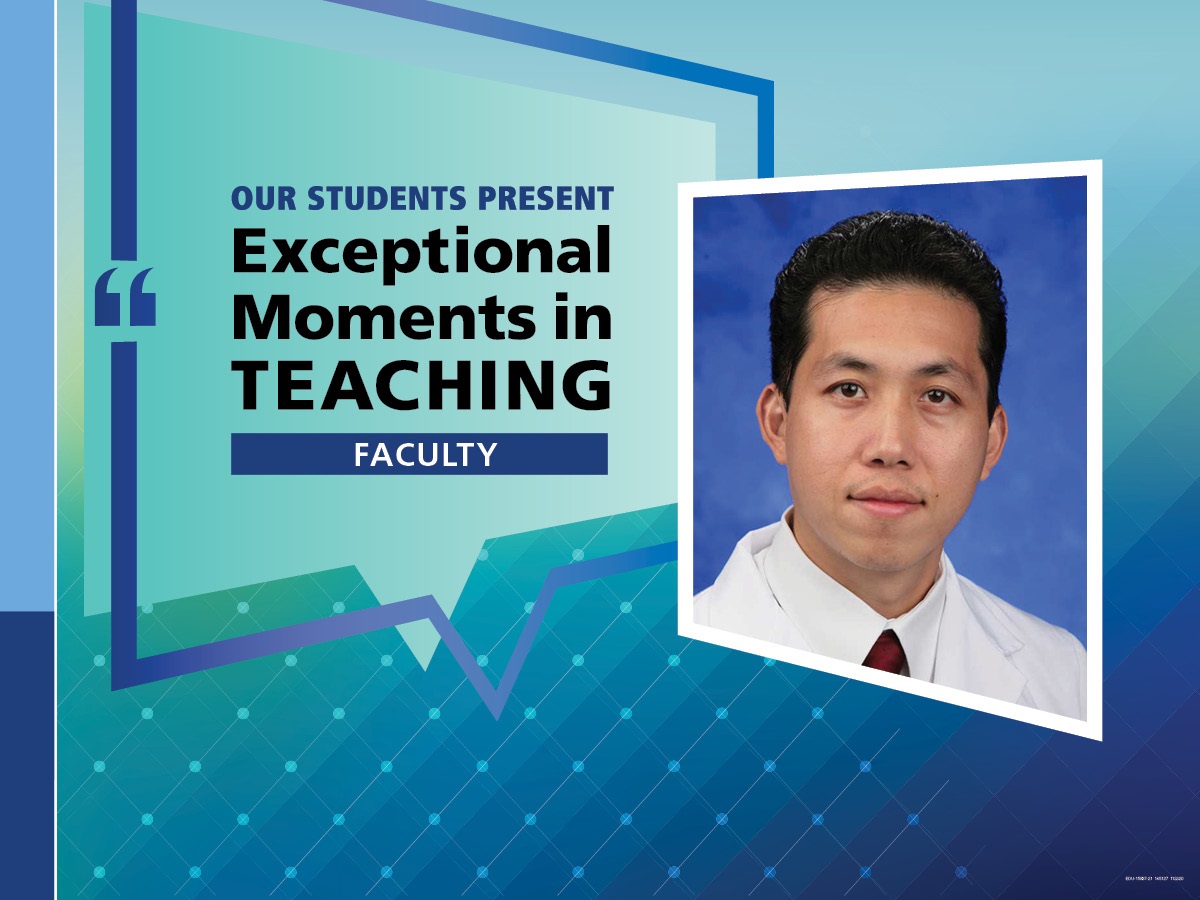 Dr. Jerome Lyn-Sue, associate professor of surgery at Penn State College of Medicine, is featured for December in the "Exceptional Moments in Teaching" program.
"Dr. Lyn-Sue would take time before every case to review a topic with me including the relevant anatomy, clinical presentation, diagnostic work-up, treatment and prognosis/complications for that specific condition," a student wrote. "This usually involved a question-and-answer format. He created a safe learning environment where I felt comfortable asking questions or admitting when I didn't know the answer. He also often gave me topics to look up to expand my clinical knowledge, and we would discuss these topics during the next time I worked with him. There were several questions I felt confident answering during my shelf exam because I remembered discussing the topic with Dr. Lyn-Sue. He also gave me many chances to get involved in the operating room, which made my surgical experience memorable."
Lyn-Sue specializes in minimally invasive robotic and bariatric surgery. One of his main interests is resident and student education, with an emphasis on robotic curriculum development.
Penn State College of Medicine's Office for a Respectful Learning Environment recognizes exceptional faculty, residents and fellows with the monthly "Exceptional Moments in Teaching" program. Each month, one faculty member and one resident/fellow are highlighted for their contributions. College of Medicine students are invited to submit narratives about faculty members, residents, nurses or any other educators who challenge them and provide an exceptional learning experience using the online nomination form.
The Office for a Respectful Learning Environment fosters an educational community at Penn State College of Medicine in which all learners and educators feel supported, challenged, valued and respected. It serves all learners at the College of Medicine: medical students, graduate students, physician assistant students, residents and fellows.
See previous faculty and resident/fellow honorees here.
If you're having trouble accessing this content, or would like it in another format, please email Penn State Health Marketing & Communications.
Subscribe to our email newsletter