Penn State Health and Susquehanna Valley Emergency Medical Services sign letter of intent for company to join health system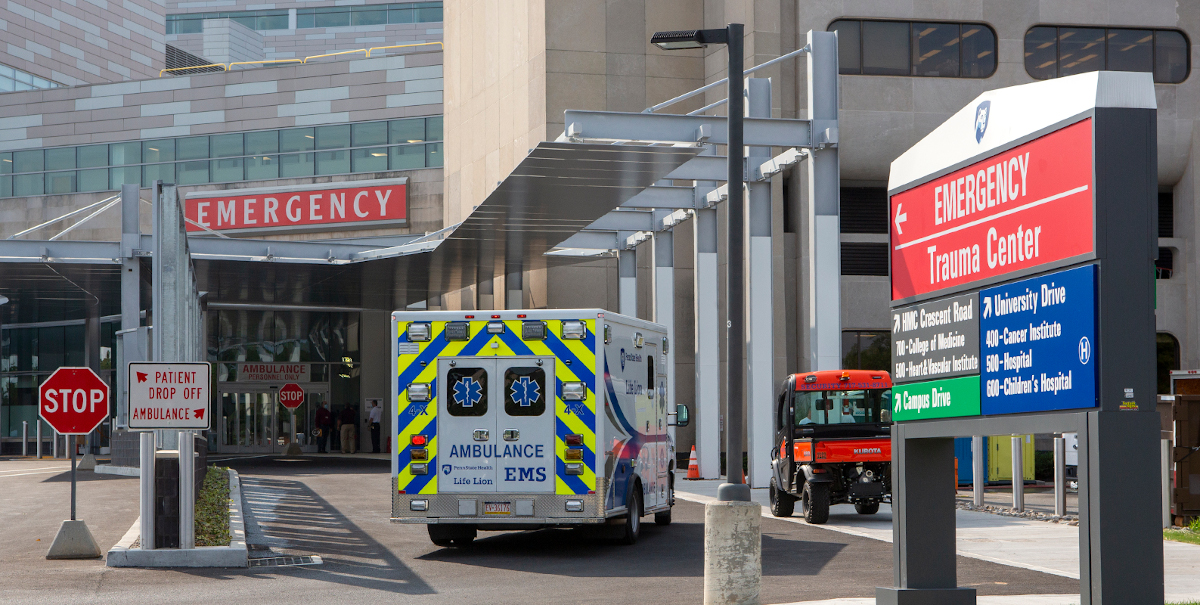 Penn State Health and Susquehanna Valley Emergency Medical Services (SVEMS) announced today they have signed a letter of intent for the company to join Penn State Health. SVEMS has been providing prehospital emergency and non-emergency care to people in parts of Lancaster County for more than 50 years and parts of York County for five years. The stations and their staff, including emergency medical technicians and paramedics, will join Penn State Health this summer.
Penn State Health and SVEMS will continue to provide the timely, thoughtful care its patients have come to expect. The partnership will allow first responders to offer patients enhanced access to the primary and specialty care of Penn State Health, in coordination with the future Penn State Health Lancaster Medical Center, as part of Penn State Health Life Lion LLC. Penn State Health Life Lion manages the health system's prehospital medicine program, in coordination with Life Lion Emergency Medical Services at Penn State Health's flagship Milton S. Hershey Medical Center.  As part of the transition, Penn State Health will honor all subscriptions between community members and SVEMS.
"Partnering with one of the largest EMS agencies in central Pennsylvania that has spent more than 50 years serving its residents is tremendous for Penn State Health," said Scott Buchle, director of Penn State Health Life Lion. "We look forward to a continued commitment to high-quality care."
SVEMS has a long history of partnering with other EMS organizations since 2000, when Hempfield Community Ambulance and Columbia Community Ambulance merged to create SVEMS. Since 2000, SVEMS has merged with six other EMS organizations in Lancaster County. SVEMS is committed to providing exceptional patient care using the latest life-saving techniques and state-of-the-art equipment. SVEMS has been honored numerous times for its patient care, including a prestigious American Heart Association Gold Plus Award.
"Our shared value of giving each patient we treat compassionate care when minutes count makes this partnership a win for our company and our patients," said Mike Fitzgibbons, president and CEO of SVEMS. "Working with Penn State Health will provide enhancements to our EMS system that we could not do on our own, which is good for the residents we serve and will enhance patient care. Penn State Health's reputation and respect for our mission will make this transition easy."
The letter of intent for an agreement between the two organizations – which will take effect this summer – means that the approximately 85 employees of SVEMS will become Penn State Health employees.
If you're having trouble accessing this content, or would like it in another format, please email Penn State Health Marketing & Communications.