"We've got this." Miranda's story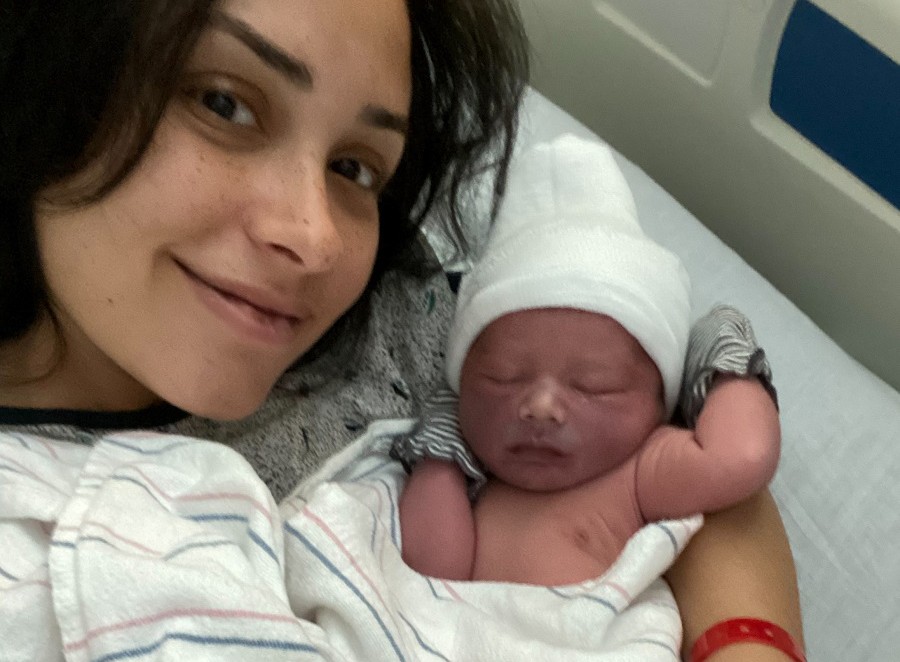 The pandemic made Miranda Shoemaker anxious. The certified nurse assistant treated it like a never-ending flu season. She didn't dine out and kept grocery trips to a minimum. She did visit one place often, without fear: her obstetrician's office at Penn State Health Medical Group – Palmyra.
Dr. George Henning delivered Shoemaker's older children — daughter Malena, now 7, and son Lukas, 5. He was her obstetrician for her third pregnancy, too. "I couldn't imagine going to anyone else," she says. While Shoemaker has always thought the world of her OB, she marvels at how careful and accommodating he and his staff were throughout the pandemic.
"As soon as I came in for checkups, they had a room ready for me in the back, away from other patients," says Shoemaker. And if she wasn't able to keep an appointment due to her daughter's unpredictable school schedule — COVID-19 cases would frequently make them pivot to temporary online learning — they'd quickly get her rescheduled with Dr. Henning.
Shoemaker was due on April 29, but as with her previous pregnancies, she didn't reach the 40-week mark.
She went into labor on the evening of April 17 and tried to labor at home as long as she could. At 3 a.m., she headed to the new Penn State Health Women and Babies Center at Penn State Health Children's Hospital.
"The suites were gorgeous," says Shoemaker, who delivered her first two children at Penn State Health Milton S. Hershey Medical Center. "But it's the nurses who really make the experience special," she explains. "I arrived tired, having really tough contractions, waiting for my water to break already. My intake nurse, Jen, helped keep me calm. When I got into my room, my nurse Brianna was wonderful — very sweet and accommodating."
At 7:45 a.m., Shoemaker's water still hadn't broken.
"Dr. Henning came in to check me and felt something — he thought it might be a hand," says Shoemaker. "He broke my water and was able to see it was my baby's mouth." Her baby was in the occiput posterior position — face up.
"I'd never heard of that before," says Shoemaker. "Instead of the top of his head coming out first, his face did. Dr. Henning was calm and just said, 'Let's get this baby out.'"
Born 11 days early, Morgan James Day came into the world healthy, weighing six pounds, seven ounces.
Shoemaker's husband, Michael Day, had his own anxieties throughout her pregnancy, but they weren't pandemic-related.
"He was nervous about how we'd possibly be able to give each of our kids the same amount of attention once our third child came because, 'the other two already need so much,'" says Shoemaker. "But when Morgan was born he was like, 'Oh, yeah. OK. We've got this.'"
Weather permitting, the newly expanded family plans to spend Mother's Day with a picnic at Memorial Lake State Park in Grantville.
If you're having trouble accessing this content, or would like it in another format, please email Penn State Health Marketing & Communications.