Four Diamonds launches Play For The Kids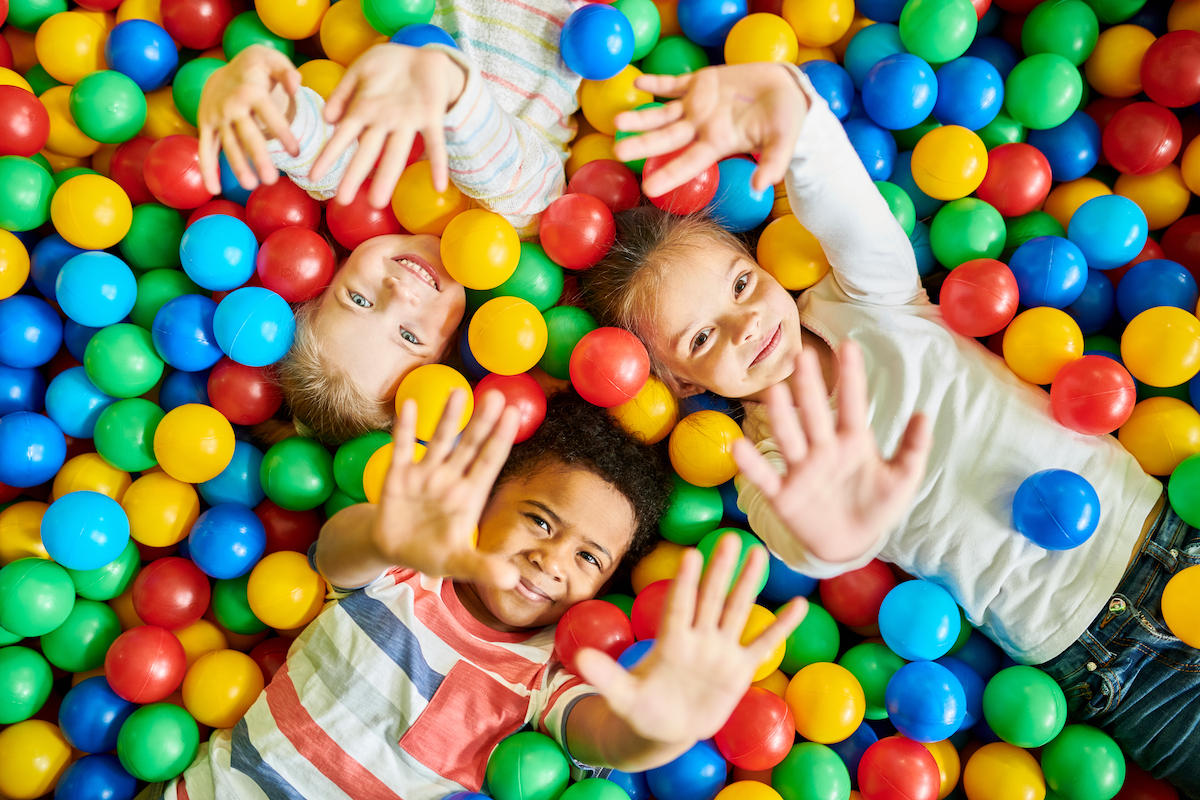 New fundraising program to support mission to conquer childhood cancer
Four Diamonds at Penn State Health Children's Hospital, a nonprofit gift fund, has launched Play For The KidsTM, the organization's new, signature fundraising program that unites Four Diamonds supporters nationwide to conquer childhood cancer. Starting now, supporters from across the country can register for Play For The Kids as part of a team or as an individual participant and begin fundraising.
The program's goal is to embrace the essence of childhood, being young at heart and offering support to kids who often miss out on many childhood activities because of their battle with cancer. In September, during Childhood Cancer Awareness Month, the Four Diamonds community will unite to play like kids, hosting a variety of events – from food eating contests to fitness challenges – to raise funds for Four Diamonds families. Dollars raised by Play For The Kids support the latest breakthroughs in childhood cancer research and ensures that every Four Diamonds child, regardless of income, receives the highest quality of childhood cancer care without ever seeing a bill for that care.
"Play For The Kids is a celebration of children's joy and how kids have a magical way of finding delight in everything they do," said Leigh Anna Hilbert, interim director of community fundraising programs at Four Diamonds. "By joining our Play For The Kids community, supporters are making a commitment to Four Diamonds' mission of conquering childhood cancer and giving hope to children and families everywhere."
Amy Newswanger, Four Diamonds mom to Weston, said, "Regardless of what my son needed medically during his cancer treatment, we never received a bill because of Four Diamonds' support. The Four Diamonds community has been with our family throughout our entire cancer journey, and we're honored to participate in Play For The Kids to support others in their fight."
Four Diamonds welcomes participants of all ages across the country to register for Play For The Kids at www.FourDiamonds.org/playforthekids. Participants can choose for their fundraising dollars to benefit the Penn State IFC/Panhellenic Dance Marathon (THON) or directly benefit Four Diamonds, whose goal for this campaign is to raise $400,000. Participants who raise over $100 will receive a free Play For The Kids t-shirt. Four Diamonds will also host two rallies for anyone interested in learning more:
About Four Diamonds
Four Diamonds' mission is to conquer childhood cancer. Since its creation in 1972, Four Diamonds has helped more than 4,000 children and families by covering 100 percent of medical bills for every Four Diamonds family. Four Diamonds also supports a robust pediatric cancer research program at Penn State Health Children's Hospital and Penn State College of Medicine, which is dedicated to seeking improved treatments and cures for childhood cancer to benefit every child around the world. For more information, visit FourDiamonds.org.
If you're having trouble accessing this content, or would like it in another format, please email Penn State Health Marketing & Communications.