Penn State Health to comply with federal vaccine mandate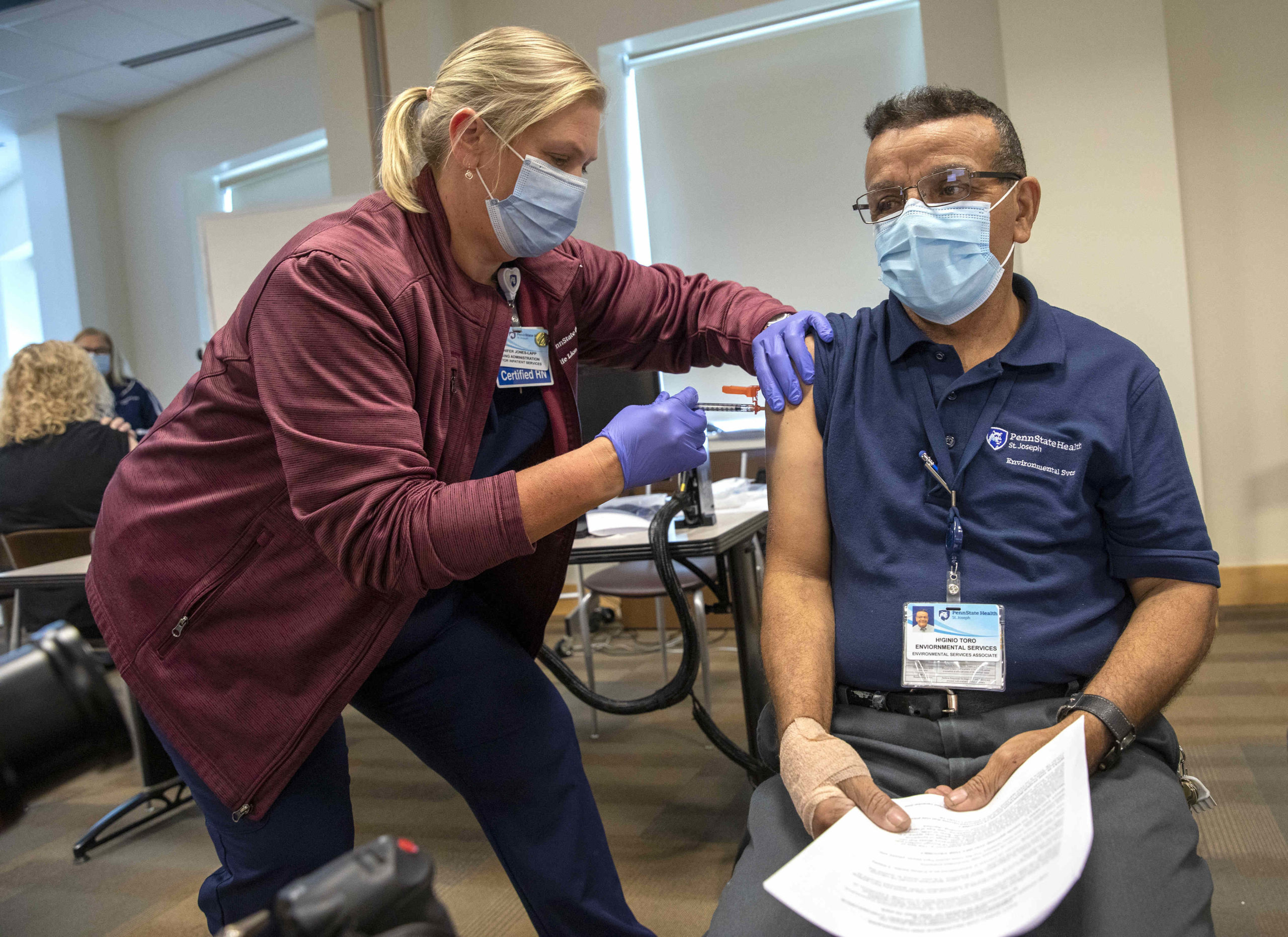 Penn State Health will comply with President Joe Biden's COVID-19 Action Plan mandating vaccination as a condition of employment for federal contractors. As a result, all Penn State Health employees must become fully vaccinated unless they are approved for a medical or religious accommodation.
Health system leadership shared details of the new COVID-19 vaccination policy and the process to request an accommodation with the workforce today, Nov. 1.
Entities within Penn State Health meet the government's criteria for a federal contractor. The executive order for federal contractors applies to employees in buildings even where no federal contracting work takes place unless the health system can "affirmatively determine" that none of its unvaccinated employees will come into contact with a vaccinated federal contractor employee. Because of the interactions of employees across the health system, Penn State Health must require all employees to comply, regardless of where they work.
"We are grateful that the substantial majority of our employees have chosen to get vaccinated," said Steve Massini, Penn State Health CEO. "It is my sincere hope that those employees who have not yet been vaccinated will now choose to do so or seek an accommodation, so that we may seamlessly continue our mission of improving the health and well-being of the people of Pennsylvania."
If you're having trouble accessing this content, or would like it in another format, please email Penn State Health Marketing & Communications.