Penn State College of Medicine welcomes new physician assistant class at White Coat Ceremony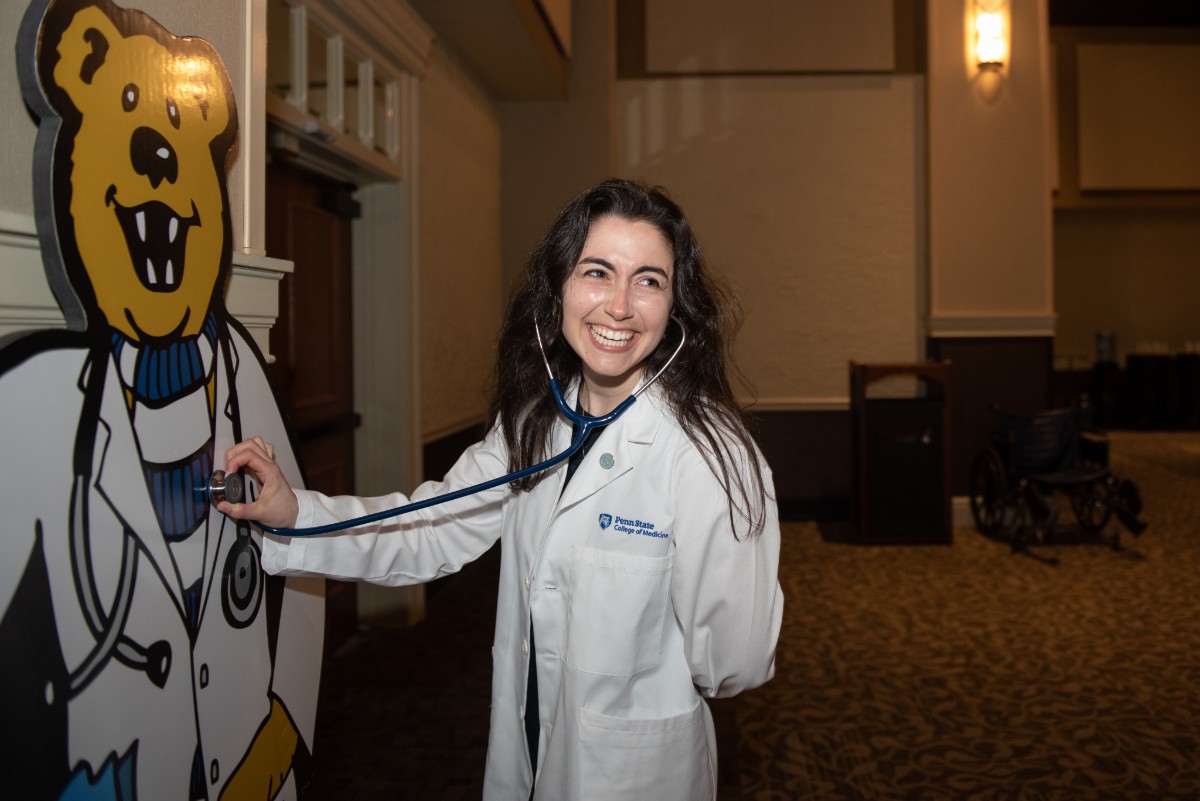 Twenty-nine new students took their first step in becoming physician assistants during the Physician Assistant White Coat Ceremony on May 17. The event was part of their orientation to the Physician Assistant (PA) Program at Penn State College of Medicine.
The white coats serve as a symbol of the students' entrance into the medical profession. The event also featured a keynote speech by Eric Patten, a graduate of the program who now works as a physician assistant in outpatient internal medicine for Penn State Health. Students also recited the Physician Assistant Oath as a pledge to put the health, safety and privacy of patients first while adhering to a professional code of ethics. College of Medicine alumni gave the new students stethoscopes as gifts to welcome them into the profession and medical community.
"The College of Medicine is thrilled to welcome this class of students into the PA Program," said Program Director Larissa Whitney. "Our faculty and staff are excited to work with this exceptional group and support them as they journey into the profession."
The new learners were selected from an applicant pool of 4,620 applicants. More than half of the students are from groups underrepresented in medicine, veterans or National Guard members, first-generation college students or come from educationally or economically disadvantaged backgrounds. The entering class of 2022 consists of 18 women and 11 men from 16 different states, including 12 trainees from Pennsylvania.
Watch a recording of the White Coat Ceremony
If you're having trouble accessing this content, or would like it in another format, please email Penn State Health Marketing & Communications.