Penn State College of Medicine readies students to meaningfully contribute to improving patient care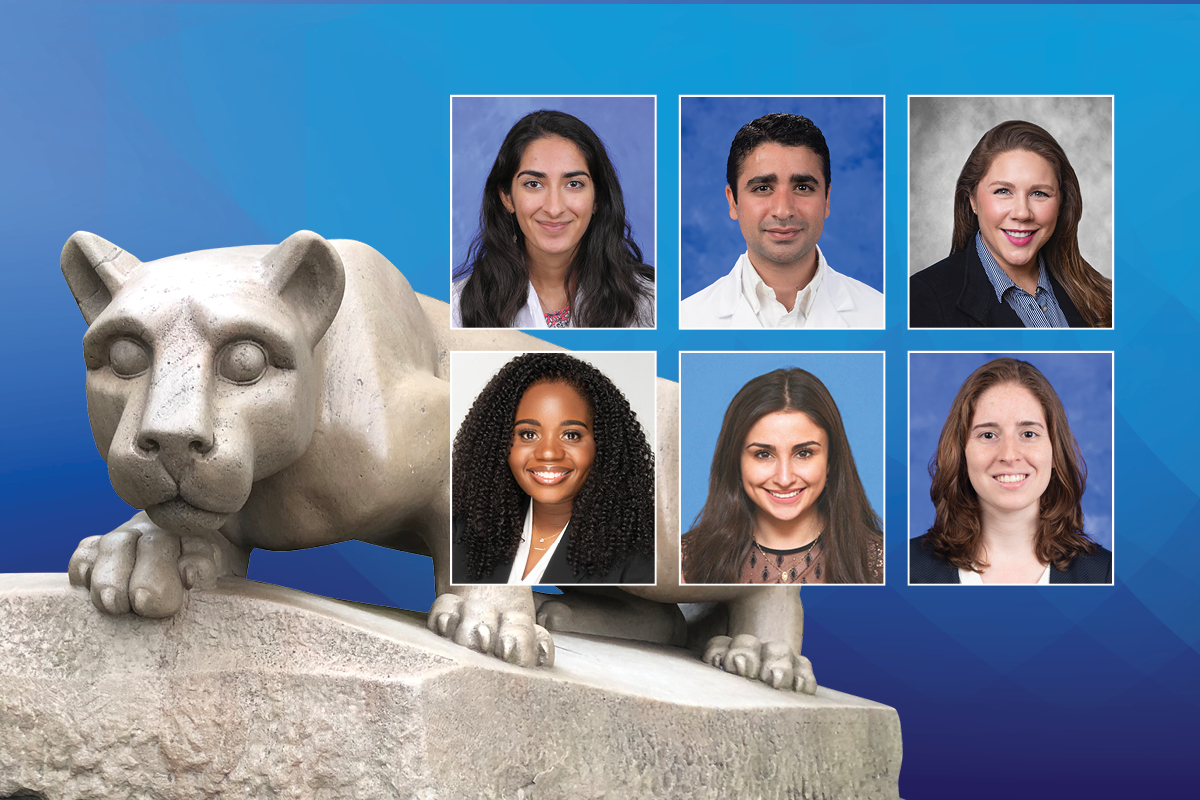 While learning to become surgeons and setters of broken bones, medical students at Penn State College of Medicine also develop the skills to help patients navigate the tricky aspects of health care outside of diagnosis and treatment.
Plenty of classes teach the fundamentals and science of being a health care professional. But students at the College of Medicine also take courses in health systems science, learning how to build partnerships among clinicians, engineers and operations to improve process flow and remove barriers to patient care.
"The basic and clinical mechanisms of medical care are critically important," said Dr. Jed Gonzalo, associate dean of health systems education and professor of medicine. "And, there are many other aspects of decision making during health care delivery, such as social determinants of health, health care disparities, costs of care and ability to access medications."
Physicians trained in health systems science, offered at the College since 2014 use these factors to apply a big-picture perspective when caring for patients. Essentially, this helps physicians "approach work on a daily basis through the lens of process improvement to better the patient experience," according to Sherri Luchs, senior consultant, operational excellence at Penn State Health Milton S. Hershey Medical Center.
An integral part of the health systems science curriculum is teaching students how to apply the principles of Lean Six Sigma – a philosophy that focuses on eliminating waste and inefficiencies – to streamline the process of providing health care and removing hurdles for patients.
One course in particular, "Translating Health Systems Science to the Clinical Setting," co-directed by Gonzalo and Dr. Ami DeWaters, assistant professor of medicine, and offered to students in their fourth year, combines the health systems science principles learned thus far with Lean Six Sigma methodologies. Students are asked to identify a real-world problem witnessed in their recent clinical experiences and work in teams, coached by faculty mentors, to complete a process improvement project.
"Having access to many tools and continuous faculty support was particularly valuable," said Noor Kawmi, medical student. "We were able to conduct an important and meaningful project in a very short time, applying previously learned health system tools, conducting a needs assessment and providing a simple-to-implement intervention."
Medical student Aria Ghahramani noted how the exercise prepared him for the future: "By designing a solution to a problem that is relevant in our health system, I gained confidence in how I can apply systems thinking to overcome challenges in my future training and career."
The course also offers students the ability to earn their yellow belt in Lean Six Sigma – having earned their white belt in their second year. The belts, showing the students have accrued the first two levels of Lean Six Sigma expertise in making operations more efficient and effective, help graduating students stand out to potential residency programs.
"The students talk about this in their interviews," Gonzalo said. "Their health systems science skills, these robust team-based projects that integrate education and practical application, and their Lean Six Sigma certifications signal to residencies that they are prepared to proactively address systems issues to better patient care."
If you're having trouble accessing this content, or would like it in another format, please email Penn State Health Marketing & Communications.