Penn State Health St. Joseph Medical Center appoints new chief nursing officer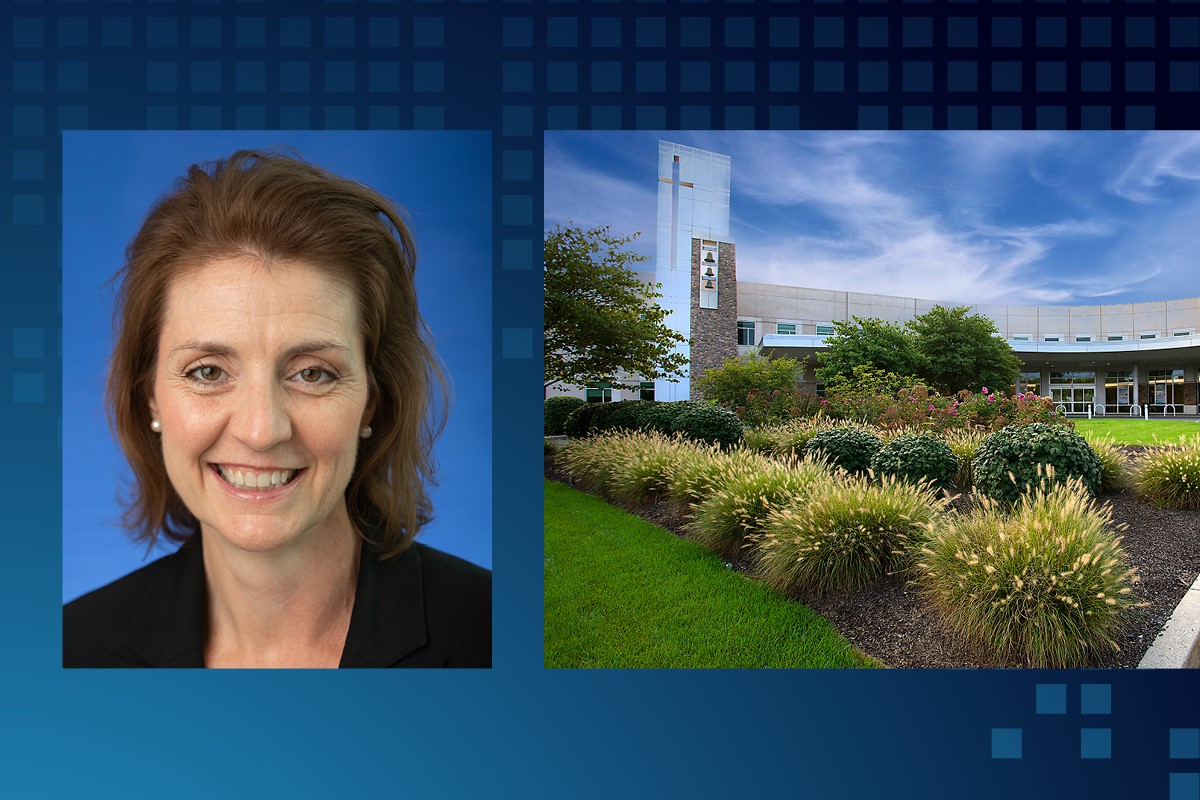 Wendy Clayton will join Penn State Health St. Joseph Medical Center as its new chief nursing officer on Monday, June 27. Clayton, who previously served the hospital for more than 10 years, will be responsible for oversight of all nursing activities and clinical operations.
"We are fortunate that Wendy has chosen to return to Penn State Health as part of our executive team," said Joseph Frank, East Region hospital president for Penn State Health. "She is a seasoned nursing professional and diverse business leader with a passion for patient-centered care, who already has the respect of many of our nurses. Her focus on building dynamic, proactive health care teams that mitigate risk and improve patient safety will strengthen our clinical operations and enhance patient experience."
Clayton will join Penn State Health from Saint John Vianney Center in Downingtown, Pa., where she serves as director of nursing since 2020. While leading nursing care at the residential behavioral health hospital, she helped transform the nursing culture by ensuring that professional practice, effective collaboration and interdisciplinary efforts yielded success through shared governance.
Clayton began her nursing career with St. Joseph Medical in 2009 as a critical care staff nurse. In the years that followed, she served as a nursing supervisor and advanced to Pathway to Excellence program manager, interim clinical coordinator, nurse case manager and clinical program manager. Prior to completing her nursing education, Clayton served in multiple human resources management positions with The Vanguard Group in Malvern, Pa., and as a hospice clinical manager with the former Covenant HomeCare and Hospice in Shoemakersville, Pa.
A Certified Case Manager, she also is a Certified Professional in Healthcare Quality. She is an active member of the Academy of Certified Case Managers, American Nurses Association, American Psychiatric Nurses Association and National Association for Healthcare Quality.
A master's of science in nursing graduate of Saint Joseph's College of Maine in Standish, Maine, Clayton earned a diploma in nursing at Reading Hospital School of Health Sciences in Reading, Pa., and a bachelor's degree in communicative disorders at West Chester University in West Chester, Pa.
If you're having trouble accessing this content, or would like it in another format, please email Penn State Health Marketing & Communications.