College of Medicine faculty receive grants from the Comprehensive Health Studies program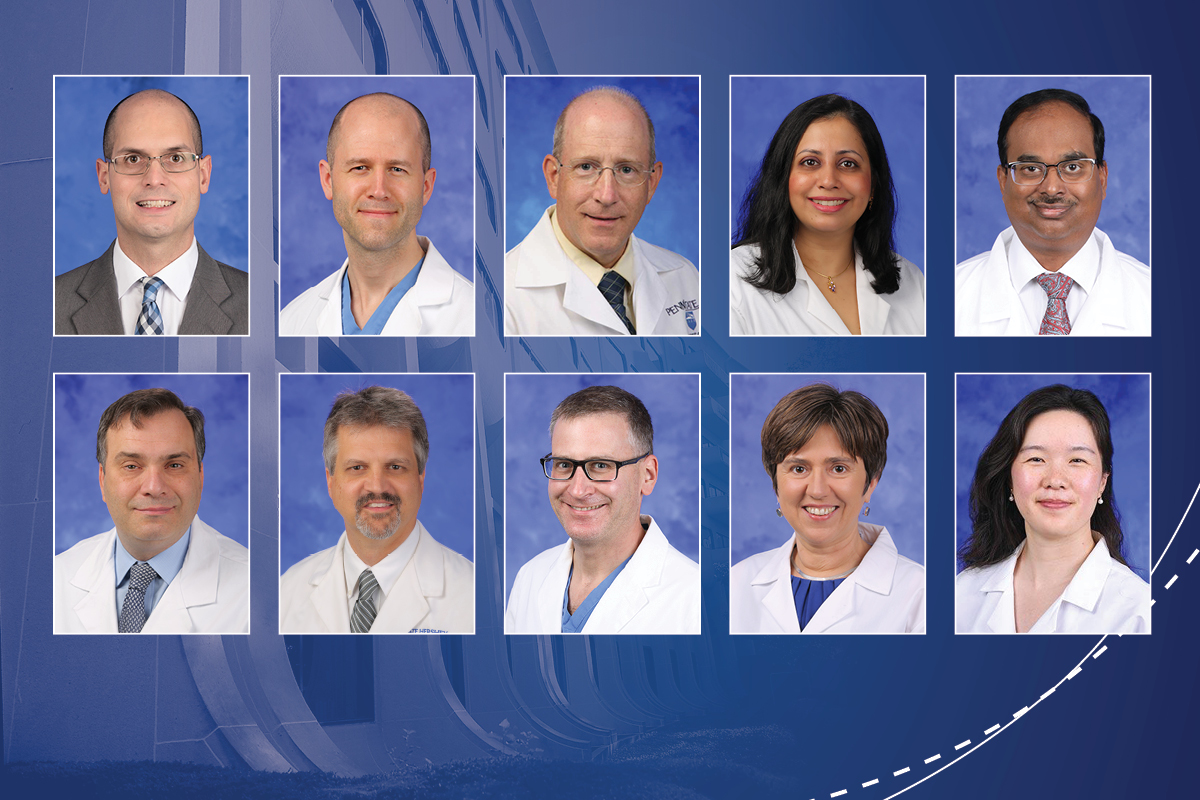 Strategic plan funding affirms College of Medicine's commitment to addressing complex health challenges faced by patients and communities
Penn State College of Medicine leaders awarded $286,732 in pilot funding to researchers as part of goal one of its strategic plan, which is focused on becoming a recognized leader in patient-centered, translational sciences through comprehensive health studies. The projects seek to unlock the complex interactions of genetics, biological processes, socio-economics and life circumstances to improve the understanding of human health and mechanisms of disease.
Ten faculty received seed funding for their proposed research projects to address health challenges faced by today's patients and communities through novel interdisciplinary and patient‑centered research.
"The ideas put forth by our faculty are truly novel and support other strategic plan initiatives," said Kevin Black, MD, interim dean. "From treatments for devastating neurological conditions to addressing health disparities in our communities, our faculty are working together to solve pressing public health problems and develop new therapeutic strategies for our most challenging diseases."
Goal One of the College of Medicine's strategic plan is to become a leader in translational sciences. Interim director for the goal, Cynthia Chuang, MD, and interim associate director, Amy Arnold, PhD, said awarding these first pilot funds was an exciting step toward the formation of the Center for Comprehensive Health Studies.
"Penn State has a rich history of bringing together researchers from different disciplines to solve a variety of society's challenges," said Arnold, associate professor of neural and behavioral sciences. "The Center for Comprehensive Health Studies will harness that spirit to focus on solving complex problems in medicine that can't be addressed by a specific clinical or scientific discipline."
The College of Medicine awarded three types of seed grants to investigators. Catalyst Awards and Collaborative Pilot Awards, which help researchers develop innovative research ideas, and Collaborative Program Awards, which promote collaboration among established researchers to solve major scientific and health challenges.
The goal of the awards is for faculty to develop research ideas into proposals that lead to external funding from the National Institutes of Health and other leading research funding institutions, and translate those discoveries into improved health and health care for the diversity of communities the College of Medicine and Penn State Health serve. The funds will also bring researchers from different disciplines together to address community health needs, a core component of the College of Medicine's mission since its founding.
"We congratulate our colleagues for receiving these funds that will not only help them explore new ideas, but also impact the health of communities in central Pennsylvania and beyond," said Chuang, professor of medicine and public health sciences. "These projects are just the beginning of what we envision will one day be a robust collaborative group of scientists, clinicians and community members coming together to develop solutions to complex health problems."
2022 Comprehensive Health Studies Pilot Funding Awards
Catalyst Awards
Collaborative Pilot Awards
Collaborative Program Award
Dino Ravnic, DO, MPH, MSc – associate professor of surgery

Project title: A multidisciplinary approach to vascularized tissue engineering
Project summary: Bone loss is a frequent problem after events like traumatic injuries or cancer surgeries. Reconstructive procedures are often suboptimal and other attempted therapies have not translated to clinical use. Ravnic proposes to assemble a collaborative research team that will address the need for new therapies by developing thick, engineered bone flaps.
Amount awarded: $50,000
If you're having trouble accessing this content, or would like it in another format, please email Penn State Health Marketing & Communications.