Penn State Health physicians participate in Community Health & Wellness Expo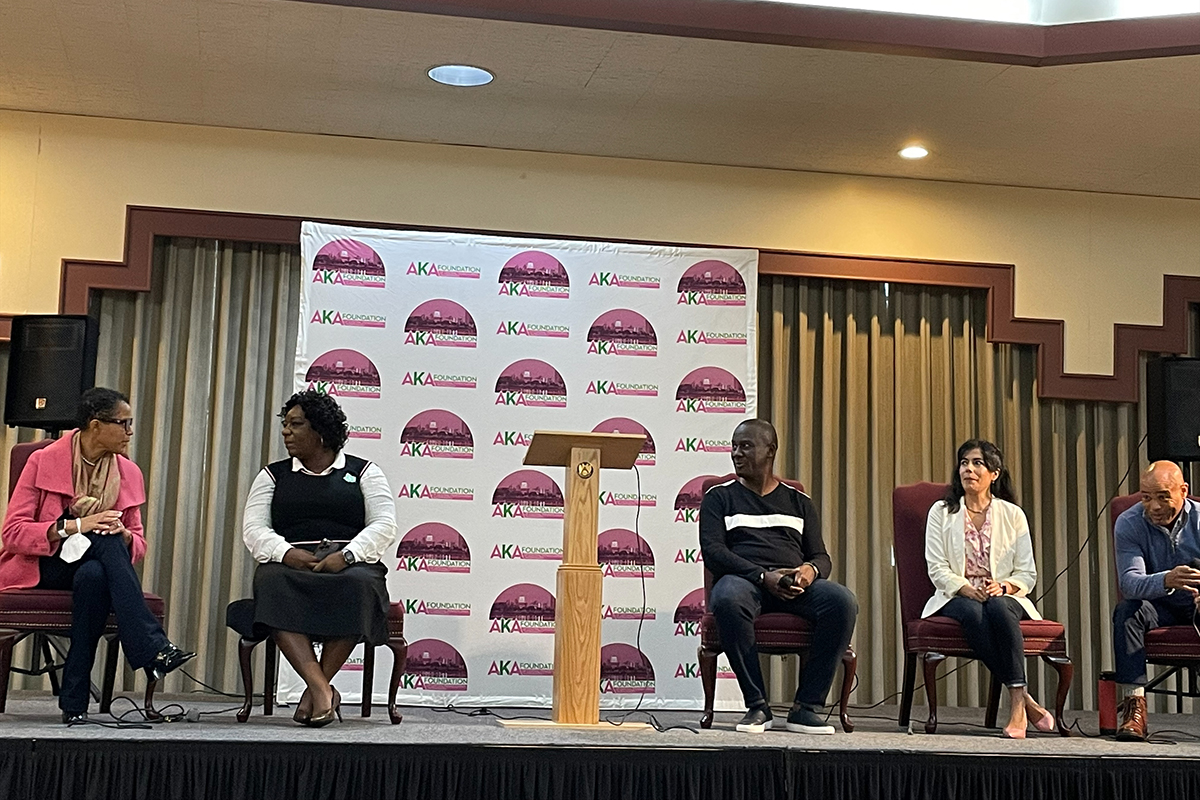 Penn State Health physicians participated in the It's About You Community Health & Wellness Expo in Harrisburg on Oct. 8. The program included workshops on various branches of medicine to address health equity.
Dr. Kofi Clarke, division chief of Gastroenterology and Hepatology, participated in the "Ask the Doctors" session of the event, while Dr. Tiffany K. Fisher, Department of Neurology, gave a presentation on epilepsy.
"I am proud to have Penn State Health physicians giving back to the community through this amazing program," said Lynette Chappell-Williams, vice president and chief diversity officer. "The primary population for this event was people of color so the participation of our physicians aligns with our breakthrough strategy of embracing community action steps and becoming a community thought leader on diversity, equity and inclusion."
The event was sponsored by the AKA Foundation of Central Pennsylvania, Inc., in collaboration with the Epsilon Sigma Omega Harrisburg chapter of the Alpha Kappa Alpha Sorority, Inc. Exhibitors provided blood pressure, cholesterol, blood sugar and sickle cell blood screenings; COVID vaccines and boosters; hands-only cardiopulmonary resuscitation training; mammogram scheduling; and information on gardening and organic produce.
"The expo provided an opportunity for people in the community we all call home to focus exclusively on their health and a healthy lifestyle," said Susan Simms Marsh, president of the AKA Foundation of Central Pennsylvania, Inc. "To have Dr. Clarke and Dr. Fisher actively engage the participants in candid conversations during their presentations builds trust in the medical profession, which is so very important in our efforts to educate and encourage early prevention."
If you're having trouble accessing this content, or would like it in another format, please email Penn State Health Marketing & Communications.