Kulaylat recognized for Exceptional Moments in Teaching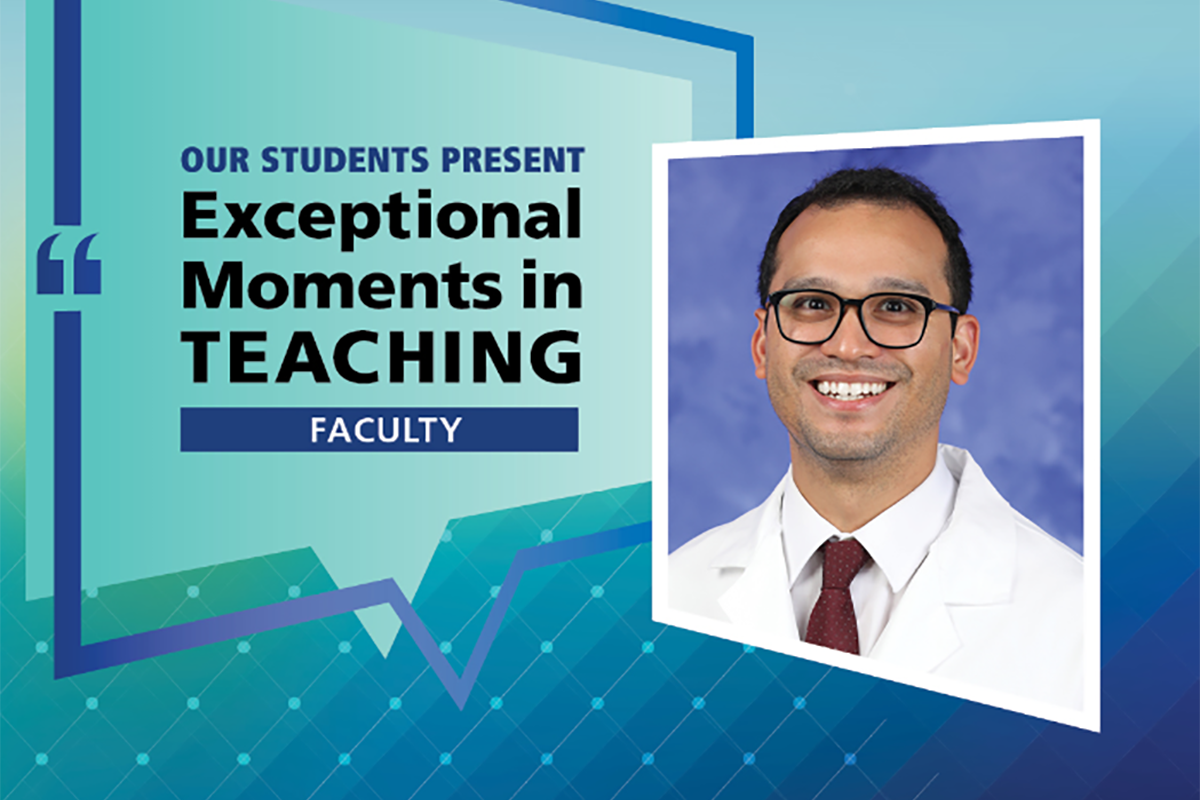 Dr. Afif Kulaylat, a physician in the Department of Surgery in the Division of Pediatric Surgery, is featured for December in the "Exceptional Moments in Teaching" program.
"Dr. Kulaylat goes above and beyond to make learning experiences meaningful for students," a current student wrote. "In one of my first experiences on my surgery rotation, he took the time to participate in multiple smaller procedures appropriate for my skill level, from first incision to closing, and challenged me to overcome my own nerves in a respectful way to help build my confidence.
"He finds teaching opportunities, when possible, and adapts his instruction to the learning style of his students because his priority is our education. Dr. Kulaylat creates an environment of respect for students by setting an example for others, which does not go unnoticed."
Kulaylat is a pediatric surgeon at Penn State Health Children's Hospital and assistant professor of surgery and pediatrics at Penn State College of Medicine. A graduate of Penn State College of Medicine and the General Surgery Residency program, he completed his subspecialty training in pediatric surgery at Nationwide Children's Hospital, Columbus, Ohio. Kulaylat is passionate about medical education and serves as the associate clerkship director for surgery.
Penn State College of Medicine's Office for a Respectful Learning Environment recognizes exceptional faculty, residents and fellows with the monthly "Exceptional Moments in Teaching" program. One faculty member and one resident/fellow are highlighted each month for their contributions. College of Medicine students are invited to submit narratives about faculty members, residents, nurses or any other educators who challenge them and provide an exceptional learning experience using the online nomination form.
The Office for a Respectful Learning Environment fosters an educational community at Penn State College of Medicine in which all learners and educators feel supported, challenged, valued and respected. It serves all learners at the College of Medicine: medical students, graduate students, physician assistant students, residents and fellows.
See previous faculty and resident/fellow honorees here.
If you're having trouble accessing this content, or would like it in another format, please email Penn State Health Marketing & Communications.