Penn State Health and College of Medicine recognize achievements of faculty, staff and students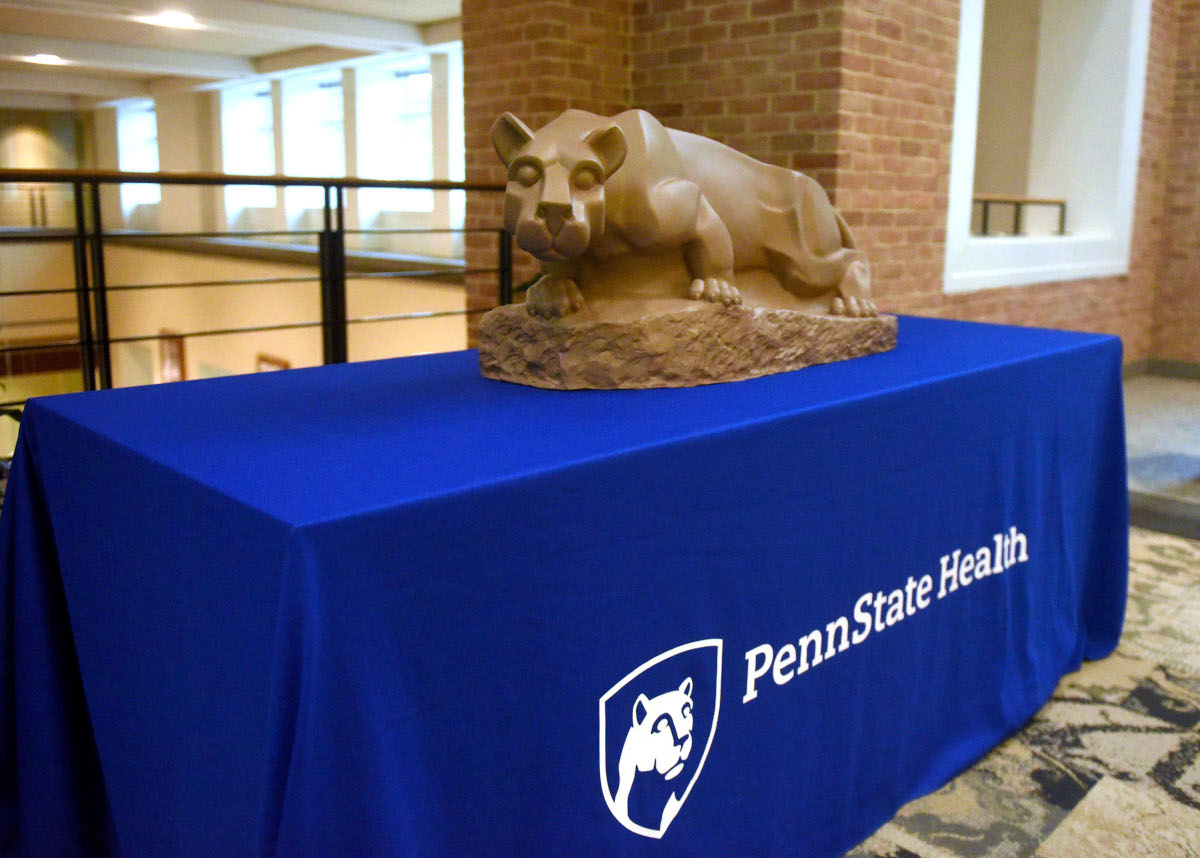 Penn State Health and Penn State College of Medicine have compiled the following list of appointments and awards to showcase accolades for faculty, staff and students. This list includes achievements from Oct. 1 through Dec. 31, 2022. Photos may be available upon request.
APPOINTMENTS
Sturgeon named director. Kathleen Sturgeon,assistant professor and researcher at Penn State Cancer Institute, has been named director of the Oncology, Nutrition and Exercise (ONE) Group at Penn State College of Medicine. The ONE Group transforms cancer care by establishing evidence-based physical activity and nutritional interventions as the standard of care from the point of diagnosis forward.
Cirko is vice president of mission and ministry. Alexandria Cirko joined Penn State Health St. Joseph Medical Center as vice president of mission and ministry. In this role, Cirko oversees pastoral care and chaplaincy and leads the hospital's ethics, parish outreach and mission and ministry initiatives. Cirko began the role on Nov. 21.
Saunders appointed president. Erika Saunders, chair of the Department of Psychiatry and Behavioral Health at the College of Medicine, has been elected president of the American Association of Chairs of Departments of Psychiatry (AACDP). The AACDP is a national organization that identifies and sets critically important priorities for chairs of departments as leaders in academic psychiatry who are responsible for educating the next generation of psychiatrists.
AWARDS
Addo is one of state's most influential leaders. Deborah Addo, Penn State Health's executive vice president and chief operating officer and interim president of the Milton S. Hershey Medical Center, was named to the City & State 2022 Power of Diversity: 100 as one of the most powerful women in Pennsylvania. The honorees profiled include female public servants, business executives, nonprofit leaders, advocates, academics and others.
Penn State Health named Best for Vets. Military Times named Penn State Health to its 2022 Best for Vets: Employers list, which recognizes organizations for programs and policies that support veterans' post-military careers. Military Times also named the health system to its list in 2021.
Reid earns Flame of Hope award. Maureen Reid, registered nurse at the Penn State Health ALS Clinic and Research Center, has been acknowledged by the ALS Association Greater Philadelphia Chapter with its Flame of Hope Award. The awards recognize individuals who go above and beyond the ALS mission for care services, advocacy and research and innovation.
Skull Base Surgery Team gets national designation. The Skull Base Surgery Team at Hershey Medical Center was designated by the North American Skull Base Society as a Multidisciplinary Team of Distinction. The recognition is presented to institutions with a range of experts from different specialties to treat skull base diseases.
Hershey Medical Center earns exceptional grounds award. The Professional Grounds Management Society (PGMS) awarded Hershey Medical Center and the College of Medicine campus its Grand Award in their 2022 Green Star Awards competition. PGMS gives this award to recognize grounds with outstanding landscape design and construction.
Jodi Yocum receives nursing leadership fellowship. Hershey Medical Center Emergency Department Observation Unit Nurse Manager Jodi Yocum has been accepted into the 2023 American Organization for Nursing Leadership Nurse Manager Fellowship. Only 35 applicants from across the nation were offered a seat in the fellowship program. The professional development program prepares and enables nurses to lead change to advance health.
If you're having trouble accessing this content, or would like it in another format, please email Penn State Health Marketing & Communications.