Penn State Health helps address community needs by delivering more than 1,500 free flu vaccines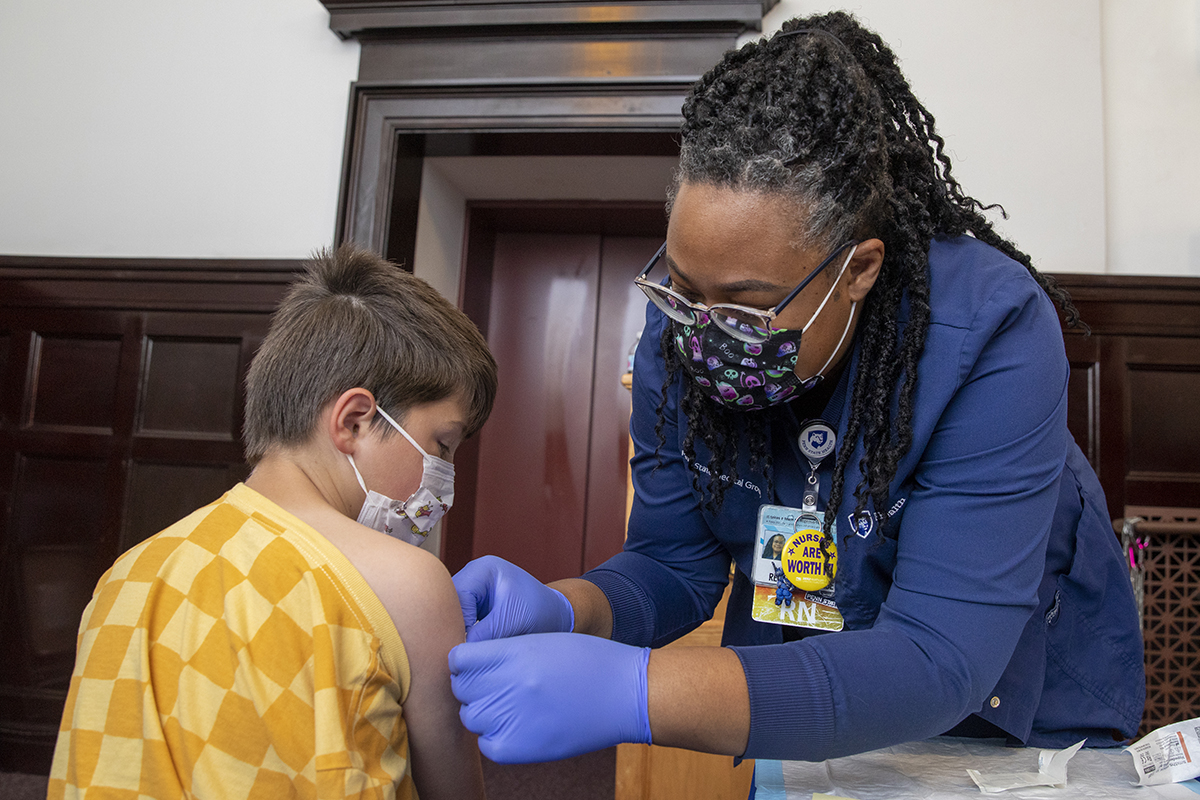 In partnership with the Pennsylvania Department of Health, Penn State Health provided more than 1,500 free flu vaccines to residents of under-resourced communities throughout the region in fall 2022.
The health system worked with dozens of community-based organizations, school districts, local police departments and Highmark and nearly a hundred volunteers to organize more than 90 flu shot clinics between September 2022 and February 2023. As a result, 1,324 adults and 265 children received free flu shots.
"Penn State Health's annual flu shot program is part of our commitment to bringing health care directly to people who may not have access to health insurance or transportation to a doctor," said Ashley Visco, community health director.
The flu vaccine clinics took place at:
Food pantries
Community centers
Senior centers
Low-income housing complexes
Free health clinics
Health fairs
Penn State Health Community Health and the Flu Shot Steering Committee oversee the outreach clinics. Other partners include the Holy Spirit Outreach Clinic, Penn State LION Mobile Clinic, Penn State College of Medicine SCOPE, Penn State REACH, the Department of Pediatrics and LionCare.
Penn State Health Children's Hospital also provided flu vaccines specifically for the families of children who were admitted to the hospital.
The flu vaccine program supports the wellness and disease prevention priority of Penn State Health's Community Health Needs Assessment implementation plan by bringing vaccines directly into the community.
If you're having trouble accessing this content, or would like it in another format, please email Penn State Health Marketing & Communications.