Soni recognized for Exceptional Moments in Teaching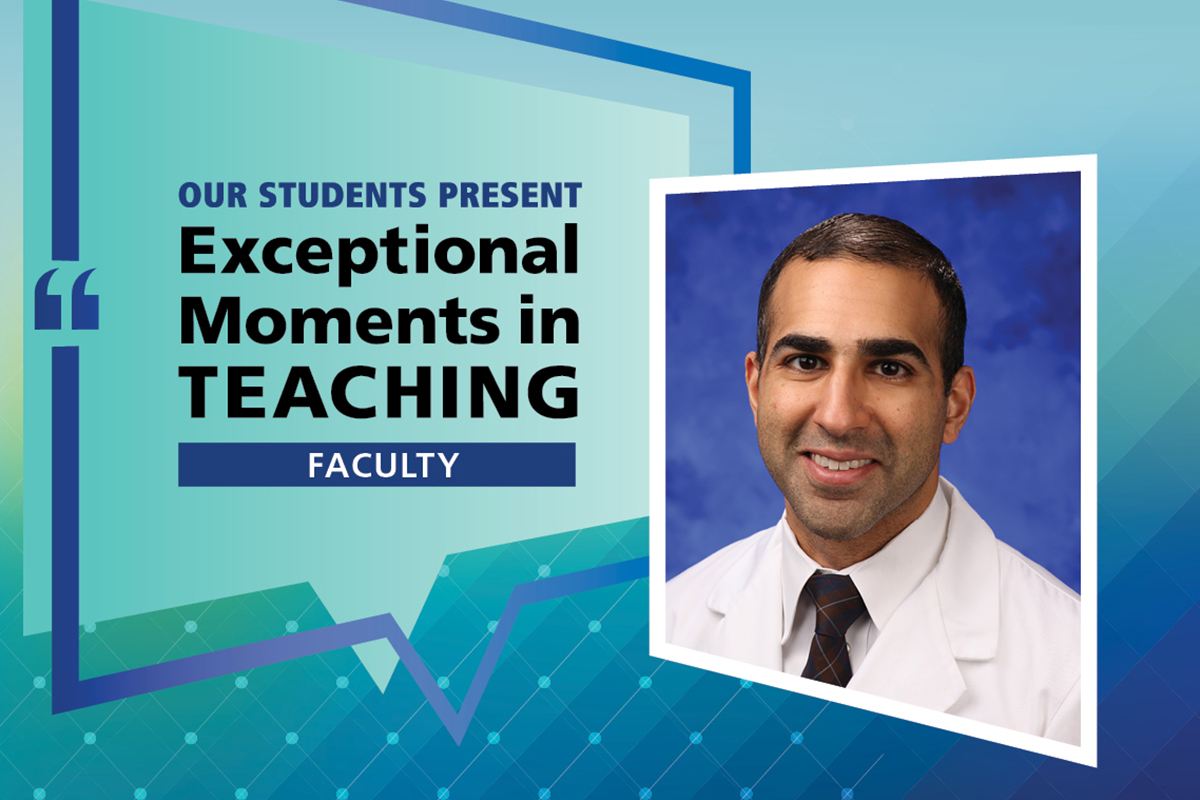 Dr. Ajay Soni, a physician in the Department of Ophthalmology, is featured for February in the "Exceptional Moments in Teaching" program.
"Although extremely busy in an extremely subspecialized field," a current student wrote, "Dr. Soni always took time to teach the basics of every case. He provided clear objectives and guidelines so students would have a base knowledge before seeing each patient. He challenged us in a fair manner with thought-provoking questions. He even created his own quizzes to help students better understand the material. Overall, he is one of the best teachers I have had the pleasure to work with."
Soni specializes in childhood eye conditions, including amblyopia, retinopathy of prematurity and strabismus, which he also manages in adults. A member of the Penn State Health Eye Center since 2012, he enjoys teaching practical approaches to examinations and sharing the joy of working with children and their families. Soni also sees patients at Penn State Health Children's Lancaster Pediatric Center and hopes to inspire students to consider a career in this rewarding, yet underserved subspeciality.
Penn State College of Medicine's Office for a Respectful Learning Environment recognizes exceptional faculty, residents and fellows with the monthly "Exceptional Moments in Teaching" program. One faculty member and one resident/fellow are highlighted each month for their contributions. College of Medicine students are invited to submit narratives about faculty members, residents, nurses or any other educators who challenge them and provide an exceptional learning experience using the online nomination form.
The Office for a Respectful Learning Environment fosters an educational community at Penn State College of Medicine in which all learners and educators feel supported, challenged, valued and respected. It serves all learners at the College of Medicine: medical students, graduate students, physician assistant students, residents and fellows.
See previous faculty and resident/fellow honorees here.
If you're having trouble accessing this content, or would like it in another format, please email Penn State Health Marketing & Communications.