Transcultural nurses at Penn State Health provide culturally sensitive patient care
Wanting to learn how to provide culturally sensitive care to patients from all walks of life was the reason Elizabeth Kenion decided to become a certified transcultural nurse. Transcultural nursing focuses on the similarities and differences among cultures when providing medical care.
The Community Relations program coordinator at Penn State Health Holy Spirit Medical Center earned the certification in June 2022 from the Transcultural Nursing Society. To prepare for certification, Kenion studied research articles, took a didactic course in transcultural nursing, attended transcultural nursing conferences and documented working full time with patients from different cultures.
"When we feel we have the skills we need to properly assess and care for our diverse patients, and when our patients recognize that we understand and respect them, outcomes improve and satisfaction increases – for both patient and nurse," Kenion said.
Kenion passed the Transcultural Nursing Society Basic Certification exam and plans to study for advanced certification in the next few years. The American Nurses Credentialing Center recognizes both certification courses as part of the Magnet Recognition Program and can be submitted in the credential center's Demographic Data Collection Tool that compiles demographic information for the Magnet Program office.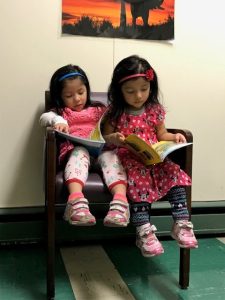 Kenion added that she was inspired to pursue certification in transcultural nursing by Vanessa Garcia, Holy Spirit's community relations outreach director, who she said leads by example and promotes culturally competent care in her daily work. Garcia has been a certified transcultural nurse for 12 years.
"It's a part of who she is as a nurse, and it's demonstrated by how she speaks to people and how she presents ways to think about different cultures to staff nurses and nursing students who come through the Holy Spirit Medical Outreach Clinic," Kenion said. "Vanessa has always believed everyone should be treated with dignity, and that mindset has inspired me throughout my career."
Both nurses use what they've learned to provide care that meets their patients' needs, while preserving as many of the patients' customs and beliefs as possible. Kenion's achievement aligns with Penn State Health's mission to provide excellent, compassionate, culturally responsive and equitable care to the increasingly diverse patient population at the health system.
If you're having trouble accessing this content, or would like it in another format, please email Penn State Health Marketing & Communications.