Flag-raising ceremony in Hershey honors organ donors and recipients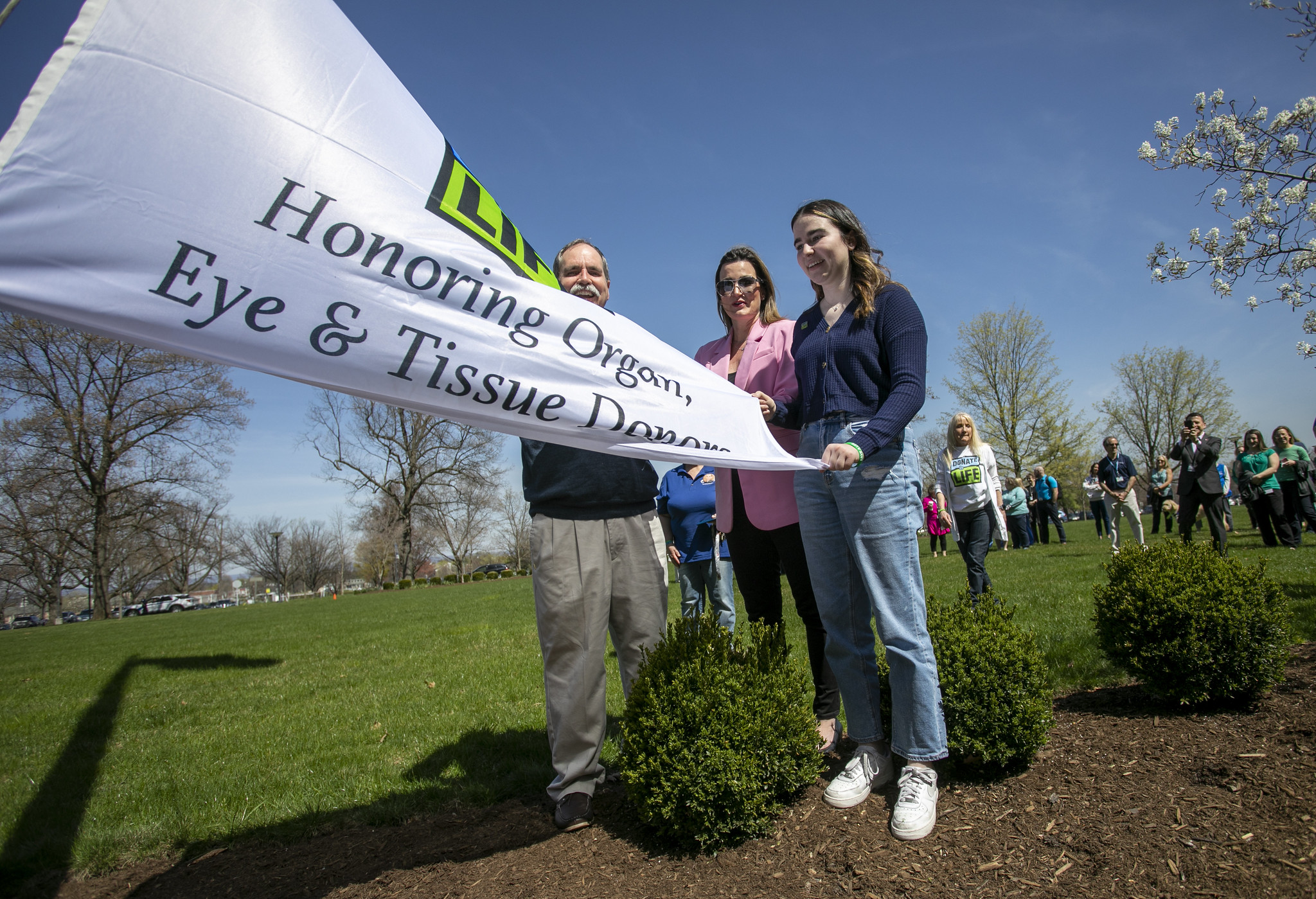 Penn State Health honored organ donors and the recipients whose lives they have saved at an event on the Milton S. Hershey Medical Center campus. The health system's transplant team was joined by representatives of the Gift of Life Donor Program and patients who have benefited from the gift of organ donation.
The Donate Life flag-raising ceremony was held in observance of National Donate Life Month.
Those in attendance included a Mechanicsburg woman who donated a kidney to her daughter as well as her daughter; and a man who was among three brothers who all received heart transplants at Hershey Medical Center.
Each April, National Donate Life Month honors deceased and living donors and their families, celebrates transplant recipients and recognizes those waiting for a lifesaving transplant.
The nonprofit group Donate Life America says more than 100,000 people are waiting for organ transplants. Seventeen people die each day waiting for an organ transplant.
If you're having trouble accessing this content, or would like it in another format, please email Penn State Health Marketing & Communications.