39th Children's Miracle Network Telethon to air on WGAL8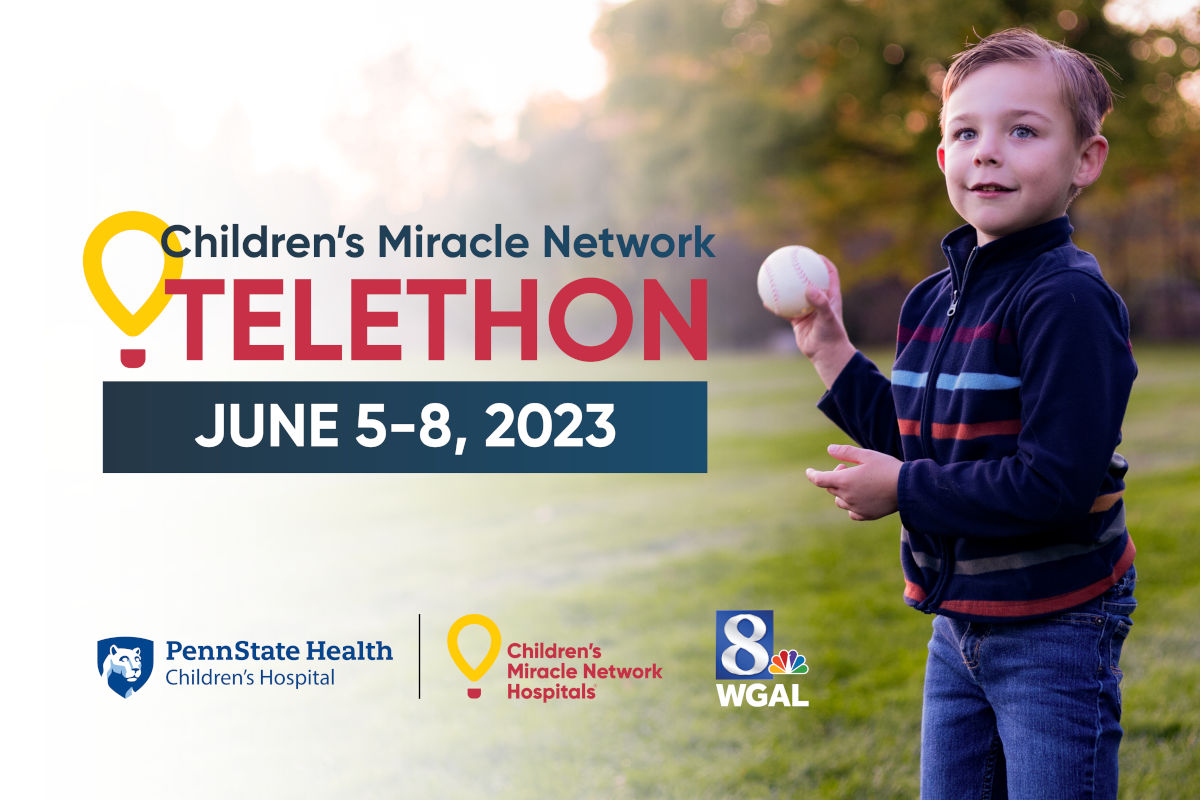 The 39th annual Children's Miracle Network Telethon benefiting Penn State Health Children's Hospital will air Monday, June 5, through Thursday, June 8, on WGAL8. Telethon segments throughout the week will highlight the stories of children who have received life-saving care at the Children's Hospital, followed by a finale special on Thursday, June 8, at 7 p.m. Gifts will support equipment, programs and research.
Telethon viewers will be encouraged to make a gift online at WGAL.com or at CMNHershey.org. Donors who would like to give by phone may contact the CMN office at 717-531-6606 or mail their donation to CMN, P.O. Box 852, Hershey, PA 17033.
Five-year-old Benjamin of Harrisburg is one of several local children who will be featured during the broadcast. When Benjamin was born one month premature, he was transferred via Life Lion pediatric ambulance to Penn State Health Children's Hospital, where he received life-saving care. Benjamin designed this year's telethon t-shirt, which will be given to donors who pledge $35 or more monthly. View a video about Benjamin.
This year's telethon is sponsored by Johnson Controls, The Hershey Company, Highmark, Vizo Financial Corporate Credit Union, Hershey Entertainment & Resorts, Donegal Insurance Group, Woodstream Corporation, Universal Media, Shollenberger, Januzzi & Wolfe, LLP and PSECU.
Learn more and give at CMNHershey.org.
If you're having trouble accessing this content, or would like it in another format, please email Penn State Health Marketing & Communications.