Doctoral candidate Morales-Ghinaglia recognized for exceptional teaching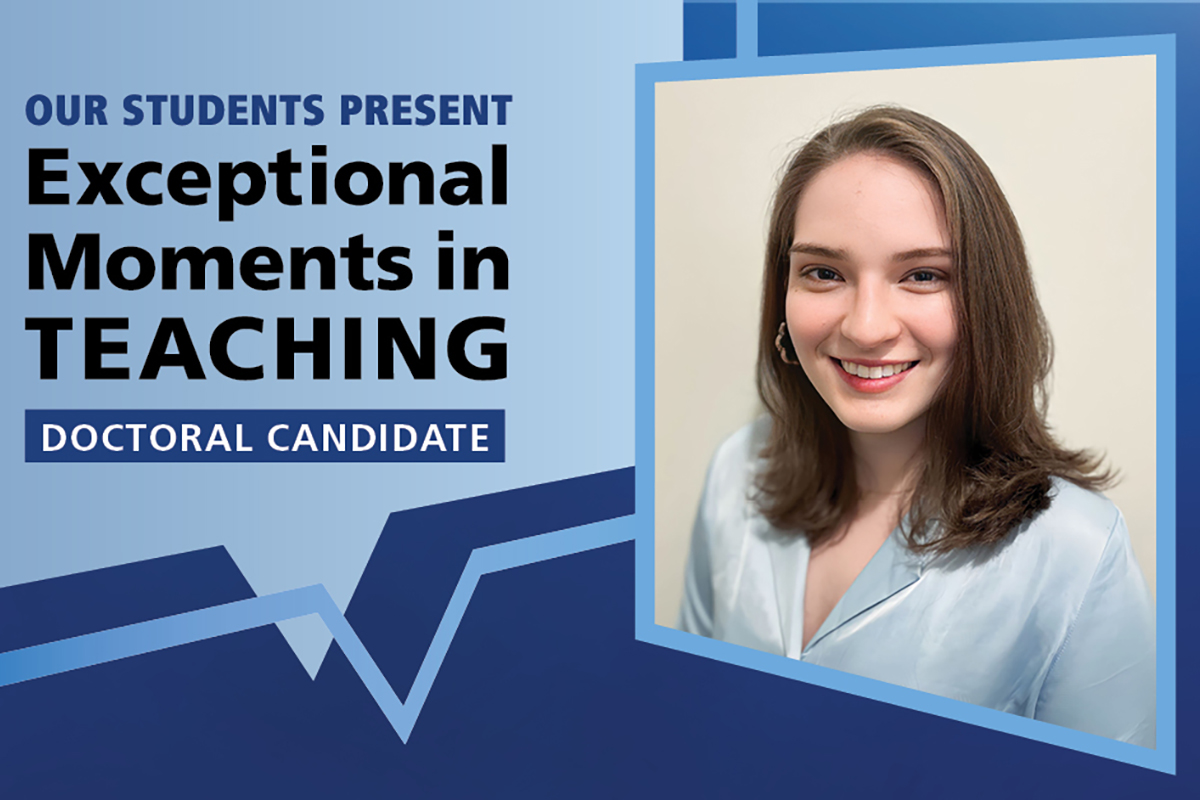 Natasha Morales-Ghinaglia, a third-year anatomy PhD student, was recognized in June as part of the Exceptional Moments in Teaching program of Penn State Health and Penn State College of Medicine.
"Natasha was an incredible teaching assistant who dedicated time and efforts beyond what was expected of her as we prepared for our exams," explained a student. "She was a vital part of my personal success in anatomy, and I am very thankful to have had her as a teacher throughout the course."
Morales-Ghinaglia was drawn to anatomy after taking an undergraduate class at Boston University and discovered her passion for teaching after serving as a lab lecture assistant for several years. She chose to pursue an Anatomy PhD at the College of Medicine because of the wealth of teaching experiences the program offered, in addition to its many research opportunities.
In addition to being an Anatomy teaching assistant, Morales-Ghinaglia is also a graduate assistant in the lab of Julio Fernandez-Mendoza, PhD. There, she is working on her dissertation examining the impact of the circadian timing of sleep on obesity-related cardiometabolic outcomes in youth. When not in her lab, the Venezuela-native can be found baking at home or playing with her puppy, Suki.
Penn State College of Medicine's Office for a Respectful Learning Environment recognizes exceptional faculty, residents and fellows with the monthly "Exceptional Moments in Teaching" program. Each month, one faculty member and one resident/fellow are highlighted for their contributions. College of Medicine students are invited to submit narratives about faculty members, residents, nurses or any other educators who challenge them and provide an exceptional learning experience using the online nomination form.
The Office for a Respectful Learning Environment fosters an educational community at Penn State College of Medicine in which all learners and educators feel supported, challenged, valued and respected. It serves all learners at the College of Medicine: medical students, graduate students, physician assistant students, residents and fellows.
If you're having trouble accessing this content, or would like it in another format, please email Penn State Health Marketing & Communications.
Subscribe to our email newsletter