Penn State College of Medicine receives $2.8M to train next generation of physician scientists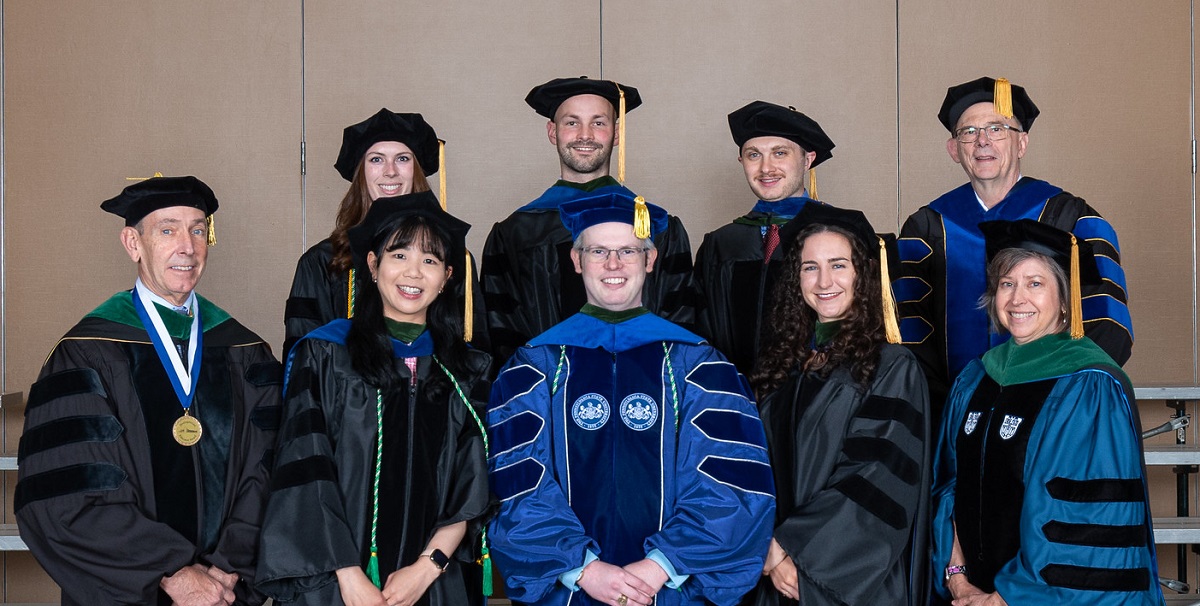 Penn State College of Medicine has received a nearly three million dollar training grant from the National Institute of General Medical Sciences for its Medical Scientist Training Program. The award provides tuition support to students aspiring to complete both a Doctor of Medicine (MD) and Doctor of Philosophy (PhD) degree. Receipt of this training grant from the National Institutes of Health gives prospective students an additional reason to consider Penn State, according to program co‑director Robert Levenson, PhD.
"Funding support is competitive among MD/PhD programs across the country and this award signals to our peers and prospective trainees that we are among the best in the nation," Levenson said.
Levenson also noted it is fitting that the program has received the training grant during the year of the 30th anniversary of its founding. Judith Bond, PhD, professor and chair emerita of Biochemistry and Molecular Biology, founded the program in 1993. Since then, it has produced more than 100 alumni. The five­‑year award will allow the College of Medicine to expand the number of MSTP training spots to 10 per year and the program will grow from 55 to 80 trainees over the course of the award. In addition to graduate programs in Biomedical Sciences; Neuroscience; and Molecular, Cellular, and Integrative Biosciences, the MD/PhD program offers joint degrees in nontraditional areas including Anthropology; and Engineering Sciences and Mechanics.
"The MSTP is crucial to the College of Medicine's ability to train the next generation of innovative physician scientists, who become leaders across the biomedical research enterprise" said Leslie Parent, MD, vice dean for research and graduate studies and program co‑director. "This NIH award was made possible thanks to the contributions of our faculty and staff, support from college leadership, and the outstanding accomplishments of our MD/PhD students and graduates."
If you're having trouble accessing this content, or would like it in another format, please email Penn State Health Marketing & Communications.
Subscribe to our email newsletter