Moosavi recognized for Exceptional Moments in Teaching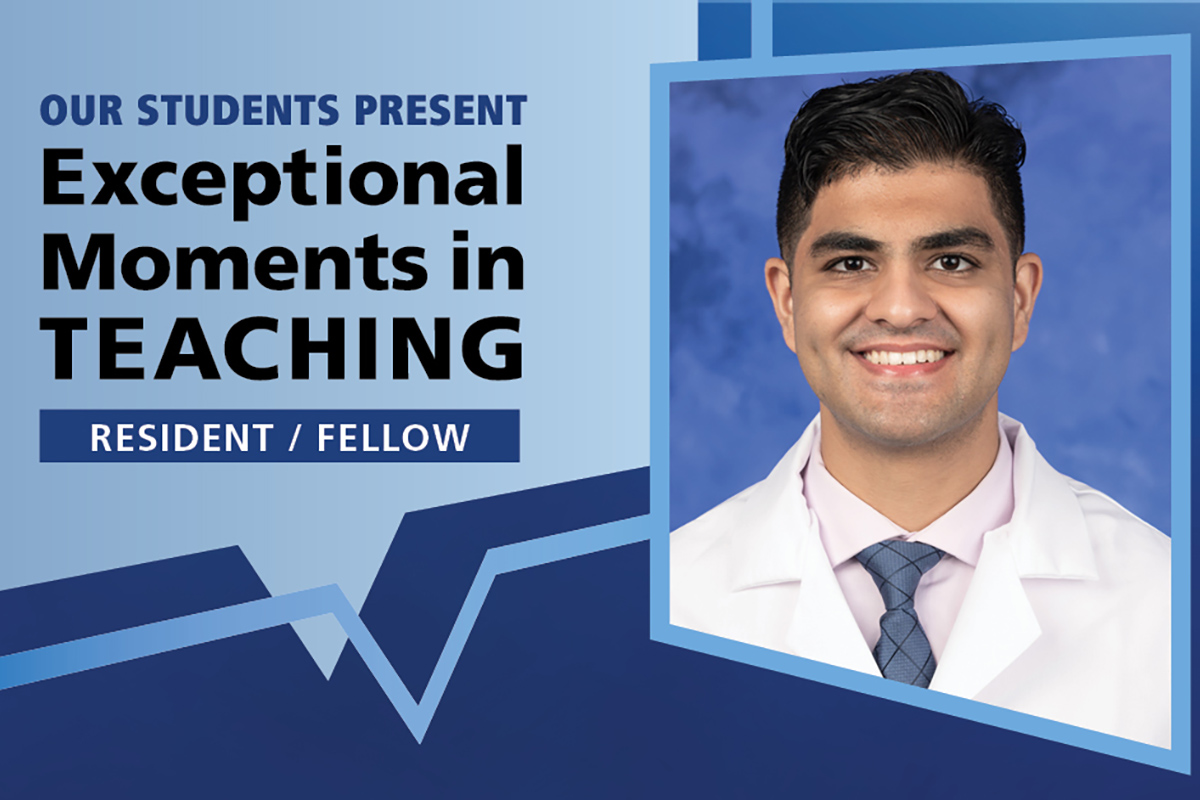 Ali Moosavi, MD, a fifth-year Radiology resident, is featured for July in the "Exceptional Moments in Teaching" program.
"Dr. Moosavi was a role model every day for me. As a busy resident, he carved out time during and between cases to teach me about various subtopics in radiology and their medical and surgical associations," explained a student.
"He challenged me with new cases each day, specifically creating teaching opportunities that would be most applicable to my future career. He created a safe environment to ask questions, discuss ambiguity and grow as a learner. Penn State is lucky to have Dr. Moosavi on board."
Dr. Moosavi grew up in Albany, New York. He attended medical school at the Philadelphia College of Osteopathic Medicine. He was drawn to Radiology because every case represents both a learning and teaching opportunity. Dr. Moosavi has a passion for education that is inspired and nurtured by his colleagues.
In his free time, he enjoys traveling, eating and telling jokes. After living in Central Pennsylvania for residency, he loves the area and plans to practice here as an attending physician.
Penn State College of Medicine's Office for a Respectful Learning Environment recognizes exceptional faculty, residents and fellows with the monthly "Exceptional Moments in Teaching" program. One faculty member and one resident/fellow are highlighted each month for their contributions. College of Medicine students are invited to submit narratives about faculty members, residents, nurses or any other educators who challenge them and provide an exceptional learning experience using the online nomination form.
The Office for a Respectful Learning Environment fosters an educational community at Penn State College of Medicine in which all learners and educators feel supported, challenged, valued and respected. It serves all learners at the College of Medicine: medical students, graduate students, physician assistant students, residents and fellows.
See previous faculty and resident/fellow honorees here
If you're having trouble accessing this content, or would like it in another format, please email Penn State Health Marketing & Communications.
Subscribe to our email newsletter