HACC and Penn State Health to GROW next generation of health care professionals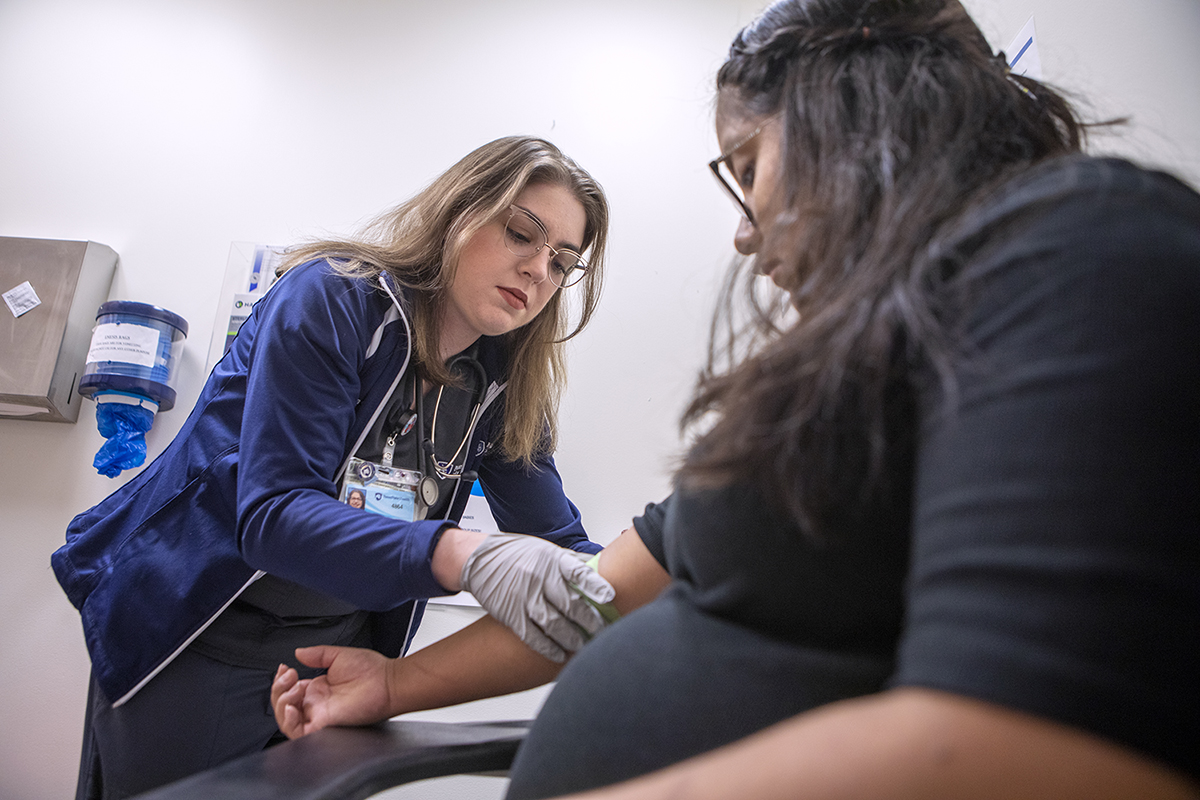 HACC, Central Pennsylvania's Community College, and Penn State Health have announced a partnership to offer fully funded educational opportunities for aspiring and current health care professionals.
In July 2023, as part of Penn State Health's GROW Career Pathways, the health system and HACC successfully launched pilot programs for medical assistants and phlebotomists. Through the programs, Penn State Health covers 100% of tuition and materials for its employees and for community members in exchange for one year of employment after they complete the program. The first of three pilot classes is now in session with 39 students enrolled. Additional classes will be offered in the near future.
"HACC is excited to partner with Penn State Health on this workforce development initiative and train individuals with a desire to enter health care occupations that continue to be in demand in our communities," said Al Griswold, HACC's vice president of academic affairs. "At HACC, we are dedicated to providing exceptional, affordable health care training and education options for all. We are grateful to have a partner like Penn State Health to join us in this endeavor."
"To deliver on our mission and commitment to our community, we knew we needed to develop a portfolio of programs that removes financial barriers for those who want to start or advance their career," said Hillary Miller, vice president and chief learning officer for Penn State Health. "With GROW, we are empowering these individuals with choices."
The partners plan to build program offerings over the next two years for current and future employees.
"We have to take care of our employees first," Miller said. "People are no longer spending their lifetime in a single occupation. It's critical we provide them and future employees the guidance and support they deserve to advance their careers for the jobs and skills we need tomorrow."
More information about the Penn State Health GROW Career Pathways and upcoming classes can be found here.
If you're having trouble accessing this content, or would like it in another format, please email Penn State Health Marketing & Communications.