The Medical Minute: Talk to your health care provider about any use of cannabinoid products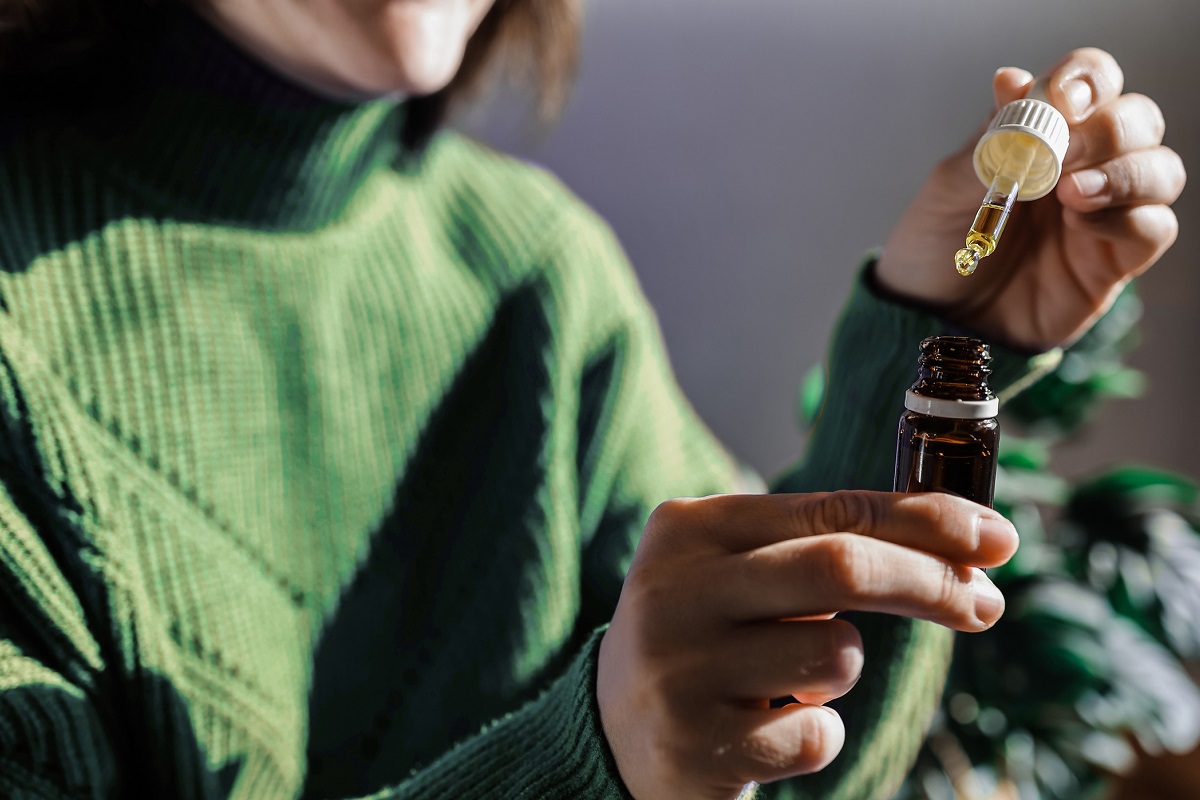 As the use of medical and recreational marijuana, prescription and non-prescription cannabinoid and other cannabis products increases, scientists are warning consumers of potentially negative medical effects.
Of particular concern is that cannabinoids, whether prescribed or not, may interfere with some prescription medicines, possibly causing serious health consequences for patients.
For that and other reasons, anyone using any type of cannabinoid product should check in with their primary care provider (PCP), said Kent Vrana, the Elliot S. Vesell professor and chair of the Department of Pharmacology at Penn State College of Medicine. Vrana holds a PhD in biochemistry.
"Whether it's recreational cannabis, prescribed cannabinoid or medical marijuana, it's important your doctor knows you're using it," Vrana said. "A problem in Pennsylvania is that you can get a medical marijuana card without any involvement by your PCP, meaning your doctor may have no idea you're using if you don't say something."
More than 1 million Pennsylvanians have requested and been issued certifications for medical marijuana since it became available at dispensaries across the state in 2018, according to the state Department of Health. And a bill was introduced in the Pennsylvania State Senate in July that, if passed, would legalize marijuana for recreational use among adults.
Evidence suggests that over the counter cannabidiol, or CBD, a compound extracted from the hemp plant that is not impairing ― meaning it doesn't cause euphoria or a high ― has medicinal properties that could potentially benefit millions of people. Tetrahydrocannabinol (THC) is the main psychoactive compound in marijuana, and it can cause users to experience euphoria. THC is normally contained in recreational marijuana and sometimes is present in CBD products.
Vrana, who has been closely following research developments with CBD, said there are indications it may be helpful in treating a broad range of medical conditions. It has been proven safe and effective in the treatment of seizure disorders and may be useful for treating some cancers.
Science still has much to learn about CBD, however, and while prescription CBD is considered safe when used as directed, other marketed products, such as oils, lotions or gummies, may not be approved by the U.S. Food and Drug Administration (FDA) and can contain potentially harmful substances.
"The trouble is, the whole industry is not regulated by the FDA," Vrana said. "It's like the Wild West out there."
Concerned about unintended drug interactions, Vrana several years ago recruited Paul Kocis, a clinical pharmacist at Penn State Health Milton S. Hershey Medical Center and assistant professor of pharmacology at Penn State College of Medicine, to help research the potential for interactions between the cannabinoids and prescription medications.
After extensive research, Kocis and Vrana teamed up with computer science students from Penn State Harrisburg and launched CANNaabinoid Drug Interaction Review (CANN-DIR.psu.edu), a web-based application intended to increase awareness of possible drug interactions. It is freely accessible and available to anyone who wants to use it, including pharmacists, other health care providers and patients.
The tool, for which a third version was recently released, is available in 11 languages and is currently used in more than 80 countries around the world.
"Our emphasis with this tool is on patient safety," Kocis said. "There really was no information about how CBD and THC might affect other medications, so we set out to fill a need that was not being met."
Prescription and non-prescription cannabinoids have been found to have unintended drug interactions with certain antidepressants, anticonvulsants, sedative drugs and narcotics. A common medication that can be affected by a cannabinoid is warfarin, a blood thinner often known as Coumadin.
Marijuana might cause excessive bleeding in patients taking warfarin.
"A lot of people aren't aware of these potential interactions and that's why we thought it was important to provide a tool like CANN-DIR, which can be easily used by both medical professionals and patients," Kocis said. "It's about enhancing safety for everyone."
Related content:
The Medical Minute is a weekly health news feature produced by Penn State Health. Articles feature the expertise of faculty, physicians and staff, and are designed to offer timely, relevant health information of interest to a broad audience.
If you're having trouble accessing this content, or would like it in another format, please email Penn State Health Marketing & Communications.