Penn State Health Lancaster Medical Center celebrates one year of providing care to community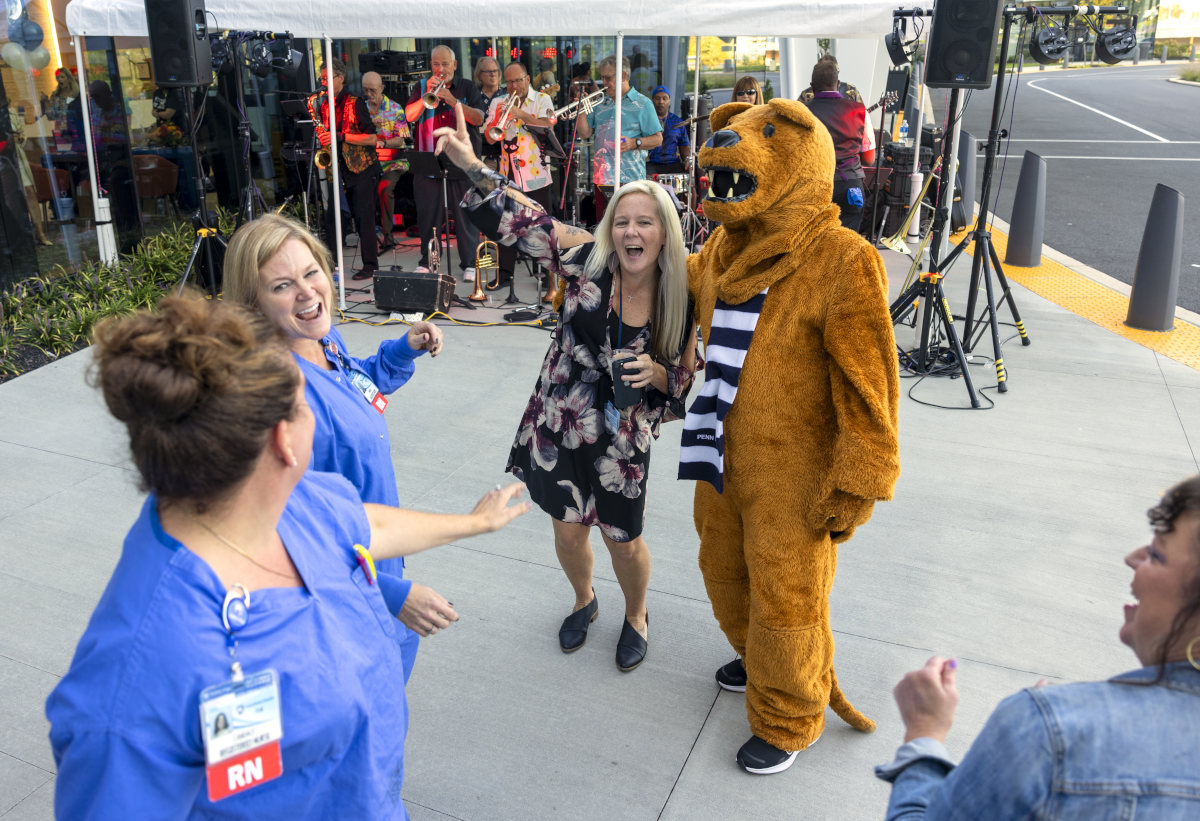 Staff and leaders at Penn State Health Lancaster Medical Center celebrated the hospital's one-year anniversary on Oct. 3 with a special event to commemorate the hospital's commitment to the community, recognize the dedication of its staff and thank its supporters.
In its first year of operations, Lancaster Medical Center:
provided care for more than 44,000 patients;
saw more than 23,000 Emergency Department visits;
admitted 3,637 patients for a total of 16,957 patient days; and
surgeons performed more than 2,500 surgeries.
The anniversary celebration was an opportunity to thank everyone who has played a crucial role in the hospital's successful first year, including its staff and generous donors.
"Lancaster Medical Center's success is a testament to the tireless efforts of its staff members to ensure the delivery of quality health care services to the community," said Claire Mooney, the hospital's senior vice president and chief operating officer.
"We are thrilled to celebrate this significant milestone and express our heartfelt appreciation to the remarkable staff who have been instrumental in our journey," said Joe Frank, Penn State Health East Region President. "Together, we've created a different type of hospital, one that fosters an exceptional care experience tailored to each patient's individual needs. We've embraced a relationship-based approach for providing inclusive, individualized and collaborative care to our patients."
View a photo gallery by clicking on the image below:
The event featured a live art performance, a reception, entertainment and opportunities for staff and supporters to engage and celebrate together.
"We look forward to continued growth, innovation and service to the Lancaster community in the years to come," Frank said.
Penn State Health Lancaster Medical Center is a 142-bed community hospital in East Hempfield Township, Lancaster County, that opened on Oct. 3, 2022. The hospital gives residents expanded access to Penn State Health's acute and specialty care services, including the advanced care and clinical trials at the health system's academic hub, Penn State Health Milton S. Hershey Medical Center. Lancaster Medical Center features an emergency department, specialty medical and surgical services, labor and delivery, an imaging lab and an attached medical office building for physician practices and outpatient services.
If you're having trouble accessing this content, or would like it in another format, please email Penn State Health Marketing & Communications.