The Medical Minute: Uptick in COVID cases, new vaccine available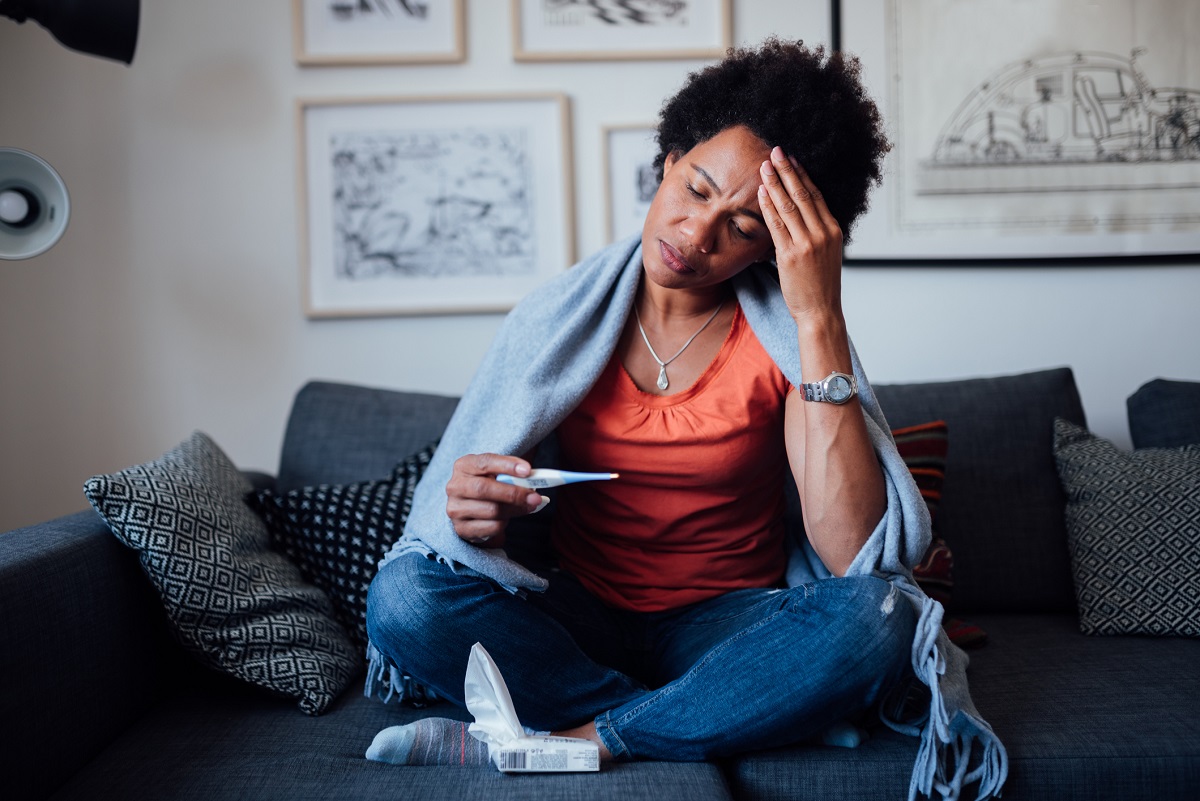 A new COVID vaccine is starting to appear at pharmacies around the U.S. Approved or authorized by the U.S. Food and Drug Administration in mid-September, everyone ages six months and older is eligible to receive it.
The new development coincides with the sobering news that cases of COVID-19 have risen again.
U.S. Centers for Disease Control and Prevention (CDC) numbers show that during the week of July 15, 7,183 people were admitted to hospitals around the country with COVID-19. On Sept. 23, the number had climbed to 19,079.
The new vaccine is monovalent – meaning it's designed specifically to protect against one variant of the virus that causes COVID-19. So, will it do its job and protect most people from the latest version of COVID-19?
The short answer is yes, said Dr. Catharine Paules, an infectious diseases physician at Penn State Health Milton S. Hershey Medical Center. A COVID-19 vaccine remains the best way to protect yourself from a serious illness caused by any variant of Sars-COV-2, and everyone eligible for the latest shot should consider getting it, especially those at high risk for serious disease, Paules said. The vaccine can help bolster immunity from previous infections or vaccines that might have waned over time.
You might hear this vaccine was specifically designed to target the XBB-lineage of the Omicron variant, which was the dominant strain weeks ago. The number of cases from that particular strain have since fallen off. As of this writing, the variant causing the greatest number of cases is EG.5.
That by no means makes the new vaccine ineffective, Paules said. But it does illustrate the changing face of the nearly five-year-old virus. CDC is now tracking dozens of variants and new ones continue to emerge. (For a view of CDC's work, check out their COVID Data Tracker.)
The virus is also too new for anything to be absolute. Will it become seasonal like the flu? So far it hasn't. Is an undiscovered variant lurking out there that can bypass our ability to fight it? Experts are monitoring the situation.
Paules discusses COVID-19 in 2023 – what's new, what's the same and why you should continue to take it seriously.
Who should get the updated COVID-19 vaccine?
The Advisory Committee on Immunization Practices (ACIP) recommended that all individuals ages six months and older get an updated shot this winter. Everyone who is eligible should discuss COVID-19 vaccination and timing with their health care provider. People at risk for serious COVID-19 illness, such as the elderly, those with weakened immune systems and people with multiple medical problems, should make receiving an updated vaccine a top priority in light of increasing cases. Children aged six months to 4 years old and immunocompromised people may need additional doses to be up-to-date with the recommendations.
For more details, you can visit the CDC's "Stay Up to Date with COVID-19 Vaccines" page.
Who is giving the shot?
To find COVID-19 vaccine locations near you: Search vaccines.gov, text your ZIP code to 438829 or call 1-800-232-0233.
Why get the new vaccine if it's protecting against a variant that's starting to decline?
While mutations in the virus do have the potential to decrease vaccine effectiveness, the current vaccine formulation is expected to provide cross-protection against all currently circulating variants. The available vaccines are most effective at preventing serious illness from COVID-19 and are less likely to protect against mild infection, particularly as you get further from your most recent vaccine dose. Scientists and health experts continue to monitor virus mutations and assess the effectiveness of available vaccines, providing updated recommendations to maximize protection against COVID-19.
If I've already had COVID, do I still need an updated vaccine?
Protection against COVID-19 decreases over time after both vaccination and infection. Research has shown that vaccination helps protect you even if you've already had COVID, although if you've recently recovered, you may want to delay your vaccination for a few months.
Are there other ways to protect myself or my loved ones from getting sick with COVID-19?
Yes! Particularly when cases are on the rise — high-risk individuals and those with loved ones at risk should take additional precautions like masking and limiting their times in crowds to avoid exposure. Even healthy people at low risk for complications may want to consider these precautions when cases are high or if hospitalizations in the area are rising. You can talk to your health care provider about additional prevention actions specific to your circumstances. Additionally, taking precautions when you have been exposed to COVID-19 or are ill yourself is crucial to protecting those around you. CDC continues to provide guidance on isolation and masking
Is this uptick in cases the start of another surge like we've had in years past?
Certainly, this increase in cases requires close monitoring, although I'd be surprised to see the level hospitalizations we've seen in the past. I do expect to see increased numbers of hospitalized patients, particularly those at high risk for complications.
These numbers may be even higher as we get into the winter months in the northeastern U.S., since that has been when we have seen our worst COVID-19 surges in the past. How much that will stress the health system is really unclear because you have to put it in the context of other circulating respiratory viruses. If we have a bad influenza or Respiratory Syncytial Virus (RSV) season, all of those things combined could certainly stress the health system. So, we should be prepared for that.
There is also the potential that this virus could surprise us. It could mutate in a way that decreases the protections we've developed against severe COVID-19 from prior infection or vaccination. While I think this is unlikely, it is important that we maintain continued vigilance and adapt to changes that arise.
Should we continue to use home tests, even with the new variants?
Home tests are quick and easy, and if you get a positive result that's very helpful. You can immediately isolate to protect others and get started on treatment, particularly if you are risk for complications. If you get a negative, though, it doesn't completely rule out COVID-19. You will need to test again with a rapid test in a few days or get a polymerase chain reaction (PCR) test from your doctor to ensure you don't have a COVID-19.
How has treating COVID-19 changed?
That's a big game-changer in the pandemic – having treatment options for individuals that do get COVID-19.
If you have COVID-19 and are at risk for serious complications, you should contact your health care provider immediately. There are several treatment options available, and they are most effective when started early in illness. There are also locations that offer testing and treatment for COVID-19 at testinglocator.cdc.gov/Search.
It is a good idea for individuals at very high risk for COVID-19 complications to have a plan in advance with their doctor so they know what to do if they get sick.
I make sure all of my high-risk patients know that they should have home tests on hand, do a test right away if they have symptoms and call us with their results so that we can get them treated to prevent hospitalization and other serious complications.
What's next for treating COVID?
Penn State Health has been involved in research related to treating hospitalized COVID-19 patients since the start of the pandemic. As part of the international National Institutes of Health (NIH)-sponsored Adaptive COVID-19 Treatment Trial, Hershey Medical Center was involved in the studies supporting the Food and Drug Administration approval of Baricitinib (OLUMIANT) and Remdesivir (VEKLURY) for the treatment of COVID-19. Most recently, we are involved in a NIH-sponsored global clinical trials consortium known as Strategies and Treatments for Respiratory Infections and Viral Emergencies, which is continuing to study the best possible treatments for hospitalized COVID-19 patients.
What has COVID-19 taught us about infectious diseases pandemics?
COVID-19 is one of the most catastrophic infectious disease emergencies in history and is responsible for millions of deaths worldwide. It has highlighted the inevitable risk of emerging infectious diseases, which will continue to be with us. It is my hope that we will commit ourselves to ensuring a pandemic of this magnitude does not occur again by sustaining preparedness efforts in the future at both our local health system and at the local, state, federal and global levels.
Related content:
The Medical Minute is a weekly health news feature produced by Penn State Health. Articles feature the expertise of faculty, physicians and staff, and are designed to offer timely, relevant health information of interest to a broad audience.
If you're having trouble accessing this content, or would like it in another format, please email Penn State Health Marketing & Communications.