St. Joseph Medical Center receives five-year redesignation as Baby-Friendly Hospital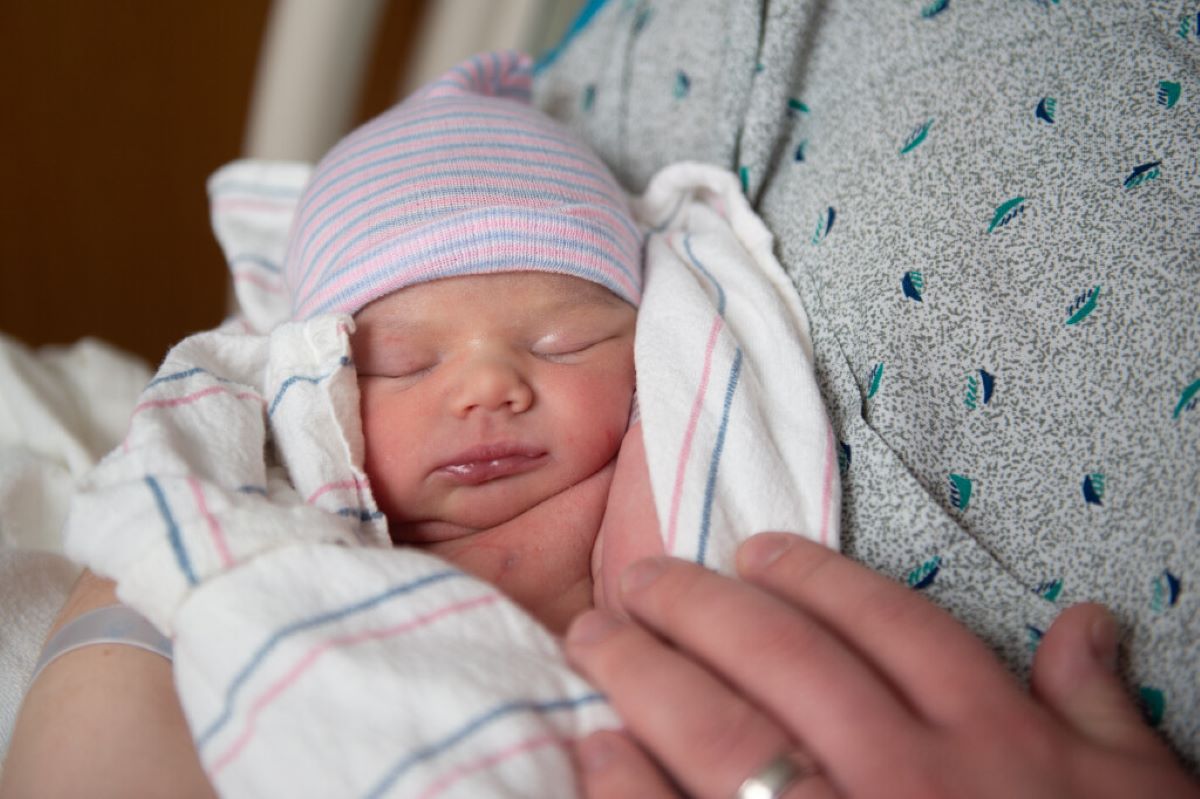 Penn State Health St. Joseph Medical Center has been redesignated as a Baby-Friendly Hospital through 2028 by Baby-Friendly USA, the accrediting body and national authority for the Baby-Friendly Hospital Initiative. The recognition was first awarded to the Medical Center in 2017. St. Joseph Medical Center is the only hospital in Berks County to be certified under the Baby-Friendly banner.
The Baby-Friendly Hospital initiative is a global program sponsored by the World Health Organization and the United Nations Children's Fund that encourages and recognizes hospitals that offer an optimal care level for breastfeeding mothers and their babies.
"This recognition shows that we're following the highest standards of care and providing a supportive atmosphere for breastfeeding mothers and their babies," said Stacey Border, director of the Breidegam Family Birthing Center at St. Joseph Medical Center.
"The hospital experience strongly influences a mother's ability to start and continue breastfeeding," said Dr. Joel Baker, chair of Obstetrics and Gynecology at St. Joseph Medical Center. "We are committed to ensuring that mothers delivering in our facility who intend to breastfeed, as well as those who cannot or decide not to, are fully supported."
Earlier this month, Capital Blue Cross designated St. Joseph Medical Center as a Blue Distinction Center for Maternity Care, signifying that it has met nationally established criteria by demonstrating expertise and a commitment to quality care for vaginal and cesarean section deliveries.
"It's an honor to have Baby-Friendly USA and Capital Blue Cross recognize our birthing center," said Wendy Clayton, vice president and chief nursing officer at St. Joseph Medical Center. "I'm proud of our team for providing exceptional care and support to women and newborns."
If you're having trouble accessing this content, or would like it in another format, please email Penn State Health Marketing & Communications.