An update from Strategic Plan Goal 1 leaders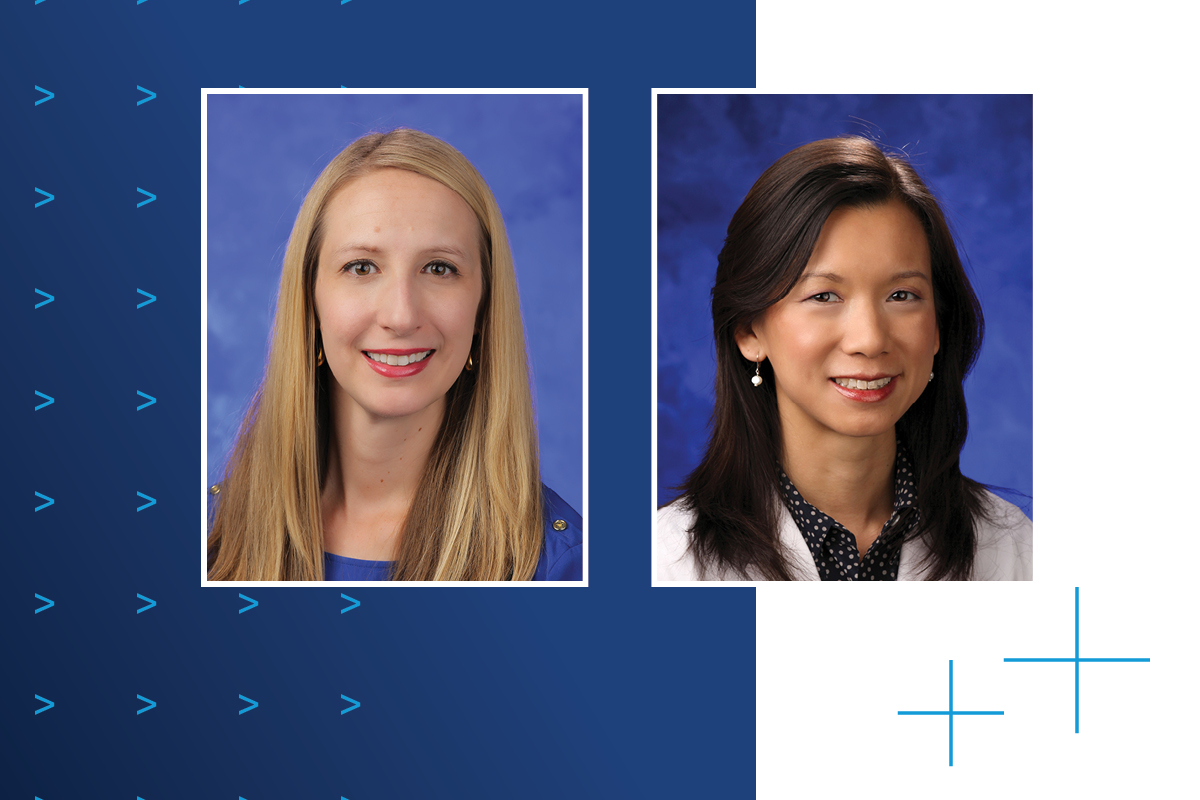 Cynthia Chuang, MD, director, and Amy Arnold, PhD, associate director of the Comprehensive Health Studies Program, part of Penn State College of Medicine's Strategic Plan Goal 1: Discovery and Translational Science, updated College of Medicine faculty, staff and students and Penn State Health Milton S. Hershey Medical Center staff on progress made toward achieving the goal's objectives.
Dear colleagues,
We are excited to share some of the progress our workforce is making towards Strategic Plan Goal One —becoming a recognized leader in discovery and translational sciences. In November, we announced the recipients of our Comprehensive Health Studies Program pilot funding awards. The nine funded projects span the translational research spectrum from basic science, to new treatments for disease, to community health interventions.
We would like to highlight one of these exciting projects that involves smart vending machines to address diseases of despair and health inequities in central Pennsylvania's communities. Project leaders Aleksandra Zgierska, MD, PhD, Jeanne L. and Thomas L. Leaman, MD, Endowed Professor and Vice Chair of Research in the Department of Family and Community Medicine, and Alice Zhang, MD, primary care research fellow and family medicine physician, are preparing to place their first smart vending machines  this coming spring in Reading and Harrisburg. In collaboration with SMRT1, the machines they developed (pictured to the right), will deliver needed public health related items, selected by each community, and help connect individuals to treatment and services, with the potential to reduce the toll of opioid overdose, unplanned pregnancy, or sexually‑transmitted and other infections, including HIV and COVID-19.
All of our funded pilot projects have one theme in common – a desire to transform the prevention, diagnosis and/or treatment of health challenges faced by our communities. Together, as a College of Medicine, we're tackling these problems using innovative approaches that will make us recognized for our ability to discover new interventions and implement them in our communities to improve health.
We've recently launched a Strategic Plan Goal One website, where you can learn more about the Comprehensive Health Studies Program. We are also developing a microgrant program with a rolling and quick turnaround process for up to $4,000 in funding to support the short-term needs of researchers that are not otherwise covered by other funding mechanisms. This will enable preliminary work to generate data for new or ongoing projects that have direct relevance to improving human health. Stay tuned for an announcement in the COMmunicator about when these funds are available and how to apply for them.
Sincerely,
Director
Comprehensive Health Studies Program
Goal 1 – Penn State College of Medicine Strategic Plan
Associate Director
Comprehensive Health Studies Program
Goal 1 – Penn State College of Medicine Strategic Plan
If you're having trouble accessing this content, or would like it in another format, please email the Penn State College of Medicine web department.