Black: College of Medicine conducts random testing of asymptomatic individuals
Dr. Kevin Black, College of Medicine interim dean, sent the following email to college faculty and staff on Sept. 8:
As you may know from previous Penn State communications, the university is conducting COVID-19 surveillance testing across all of its campuses throughout the fall semester to identify asymptomatic carriers of the virus and to prevent the viral spread on the campuses.
The purpose of this email is to let you know that surveillance testing (random testing of asymptomatic individuals) will be getting underway for employees starting this week within our College of Medicine-employed faculty and staff, and to give you a broad overview of how this will work.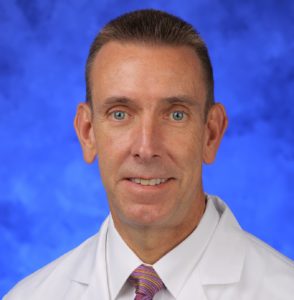 Penn State is testing 1% of its asymptomatic employees who are currently working on campus for COVID-19. For our College of Medicine, that means each day 1% of you may be randomly selected for testing. Please note that this only applies to employees who have returned to working on campus. Those working at home will not be impacted by this testing at this time.
When you are selected, you will receive an email from Penn State Surveillance Testing, notifying you that you have been identified to undergo a COVID-19 saliva test. This test is mandatory for College of Medicine-employed faculty and staff, and the email will include detailed instructions on how the test will be delivered, administered and returned.
The process will work like this:
When you receive your email from Penn State Surveillance Testing, you have two days to follow the link and register for the test. The test will be delivered via UPS.
After the test arrives, you will be instructed to log into a Zoom waiting room, where you will be connected with an employee from Vault Health, our vendor. That individual will instruct and observe you as you take the test, and as you package the test for return to the lab.
You will need to drop the completed test package into a UPS box.
After completing the test, you can resume your normal activities while you await the test results.
You will be contacted by Vault Health and instructed as to how to obtain your results. Instructions also will be provided on how to proceed if the test is positive. Finally, positive results will be referred for contact tracing to the University and PA Department of Health as part of a layered tracing and testing approach across all campuses.
Participation in this surveillance testing program is a University requirement. As a Penn State employee, we need compliance with this initiative to keep our employees, students and in the clinical setting, our patients, safe.
As a reminder, if you are experiencing symptoms that are consistent with COVID-19, immediately call the Employee Health COVID line at 717-531-4208 and DO NOT COME TO CAMPUS.
I appreciate your cooperation, as testing individuals without symptoms gives us the ability to monitor changes in disease prevalence throughout our campus communities, identify trends, and inform us regarding if and when additional mitigation steps are required before a possible outbreak occurring.
Kevin Black, MD
Interim Dean
If you're having trouble accessing this content, or would like it in another format, please email the Penn State College of Medicine web department.