College of Medicine researcher receives funding from Curing Kids Cancer to study new treatment approach for rare pediatric brain cancer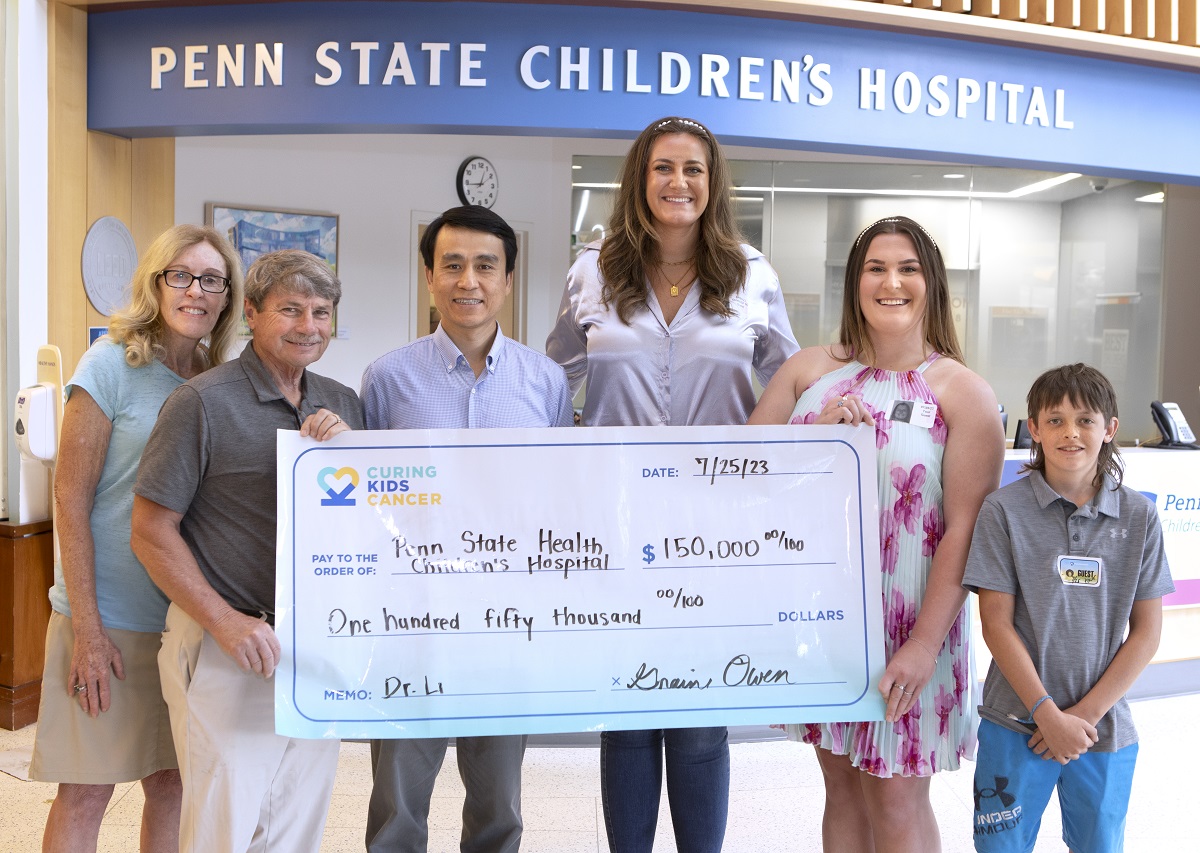 Penn State College of Medicine researcher Wei Li, PhD, received $150,000 from Curing Kids Cancer to support his work toward more effective treatment methods for ependymomas, a type of central nervous system tumor with poor survival rates present in approximately 10% of children with life-threatening brain tumors.
Li's project was one of 18 across the United States this year to receive support. This research funding strengthens Penn State Health Children's Hospital, which was recently recognized by U.S. News and World Report as among the best children's hospitals in the nation for pediatric cancer care. Curing Kids Cancer provided a total of $2.5 million in grants to support groundbreaking pediatric cancer research and treatment initiatives at 15 different institutions.
"I'm grateful to Curing Kids Cancer for their support of my work," said Li, a Penn State Cancer Institute researcher. "By developing new treatments for pediatric cancers, the College of Medicine will increase our University's impact to patients, families and communities across the Commonwealth and around the world."
Pediatric oncologists treat children with ependymomas with surgery followed by radiotherapy. However, this method only benefits some of these patients. Li believes that targeted therapies could be developed based on specific genetic and molecular deficiencies found in some patients' tumor cells. This could improve treatment success rates, particularly in young patients.
"We founded Curing Kids Cancer to give children with cancer the best chance of survival," said Grainne Owen, founder and CEO of Curing Kids Cancer. "Dr. Li's innovative approach to treating ependymomas is an important step forward for brain tumor research."
Gifts from organizations like Curing Kids Cancer advance the University's historic land-grant mission to serve and lead. Through philanthropy, alumni and friends are helping students to join the Penn State family and prepare for lifelong success; driving research, outreach and economic development that grow our shared strength and readiness for the future; and increasing the University's impact for families, patients, and communities across the Commonwealth and around the world. Learn more by visiting raise.psu.edu.
Read more about projects supported by Curing Kids Cancer
If you're having trouble accessing this content, or would like it in another format, please email the Penn State College of Medicine web department.