Health Systems Science educator spotlight: William J. Curry, MD, MS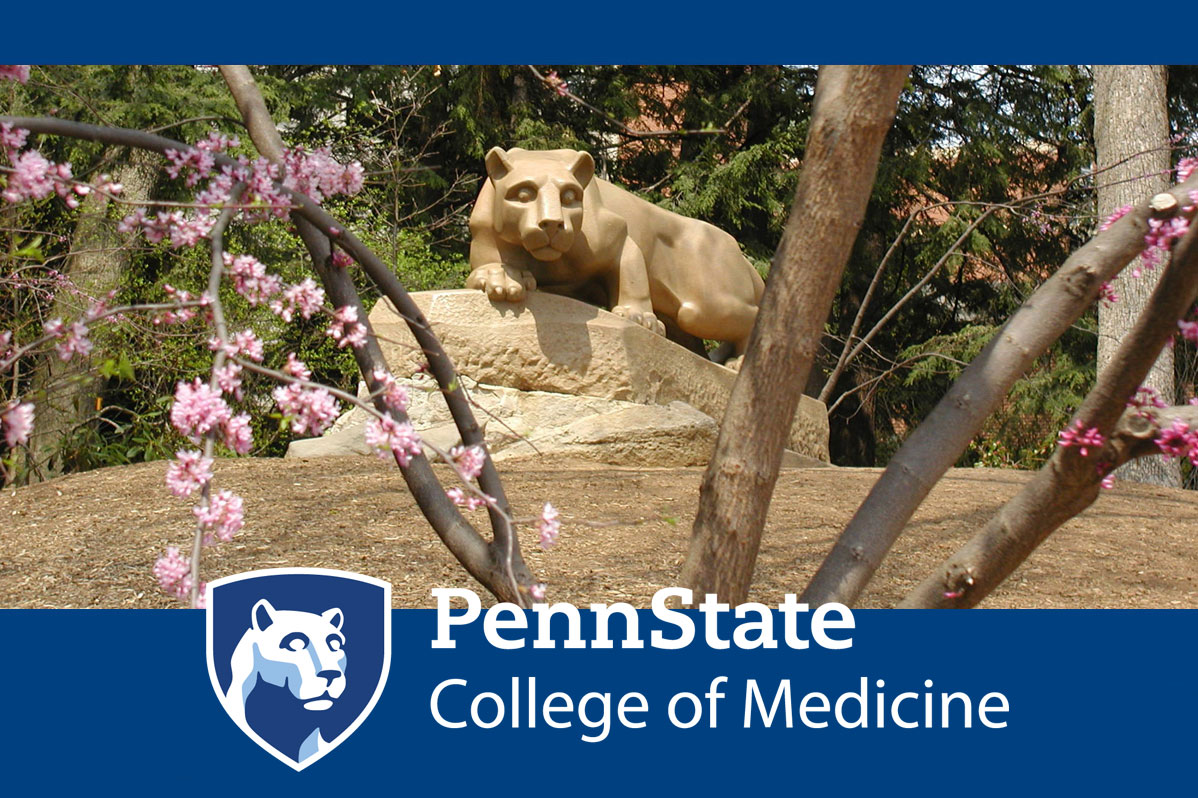 The Health Systems Science team at Penn State College of Medicine regularly profiles educators who communicate the value of health systems science to medical students. This spotlight highlights William J. Curry, MD, MS. Dr. Curry is Professor and Vice Chair for Population Health in the Department of Public Health Sciences; Professor, Department of Family and Community Medicine; and Medical Director, Care Management, Penn State Health.
Dr. Curry is a family physician in the Department of Family and Community Medicine. He and his wife, Dr. Gwendolyn Curry, opened Penn State Health Middletown Family Medicine in 1995. They both continue to be active clinicians in the practice.
In 2000, Curry was asked to be a member of the fledgling Penn State Ambulatory Research Network as the departmental practice representative. As the network began engaging in practice-based research projects, he realized quickly that he needed an expanded toolkit to be an engaged primary care clinician/researcher. He was able to complete a Master of Health Evaluation Sciences at the College of Medicine. This foundation has served as the basis for future work in quality and population health.
Taking a lead in department quality, he studied quality improvement at the provider/patient interface, at the practice site level and then at the department level. With this growing experience, he was asked to participate in Pennsylvania's Chronic Care Initiative in 2007. This collaborative of payers and practices allowed four primary care practices in Family and Community Medicine to receive NCQA recognition as Patient-Centered Medical Homes. As part of this participation, the genesis of the care management program was possible. A systematic approach to quality data was emphasized, as it related to diabetes care. Dr. Curry's efforts helped all Family and Community Medicine and Internal Medicine practices to eventually attain this PCMH recognition through three renewal cycles.
During these years, Dr. Curry was successful in securing a grant to help fund the transition of Cerner from the inpatient realm to outpatient practices. He was a member of a four-person team that also icluded an endocrinologist and two data programmers from Public Health Sciences that built and managed the Penn State Diabetes Registry, which was an important step to improve diabetes care at Penn State Health Milton S. Hershey Medical Center. Having a vantage point of the outpatient electronic health record, and a powerful disease registry, his perspective on quality improvement shifted to population health and population health improvement.
He helped expand outpatient care management to all Family and Community Medicine and Internal Medicine practices, and with the creation of Penn State Health Clinically Integrated Network, assisted in health system care management efforts. He is active in the health system's Population Health Improvement Team, engaged in care management planning and assessments an.d the creation of systemwide care guidelines.
When asked by Dr Jed Gonzalo to participate in some educational opportunities, he was excited to speak to learners in health systems sciences curricula for medical students and faculty. He frequently partners with population health improvement experts at Penn State Health, including Dr. Gregory Caputo and Dr. Aislynn Moyer, both of whom share a passion for the work of population health and the education of others.
Dr. Curry's education and research interests also include improving colorectal cancer screening, diabetes care improvement, and most recently social determinants of health.
Nationally, Dr. Curry serves on the Primary Care and Chronic Illness and the Endocrine Standing Committees of the National Quality Forum, which reviews national measures and standards that will enhance healthcare value, make patient care safer, and achieve better outcomes.
If you're having trouble accessing this content, or would like it in another format, please email the Penn State College of Medicine web department.