How patients with liver disease can benefit from exercise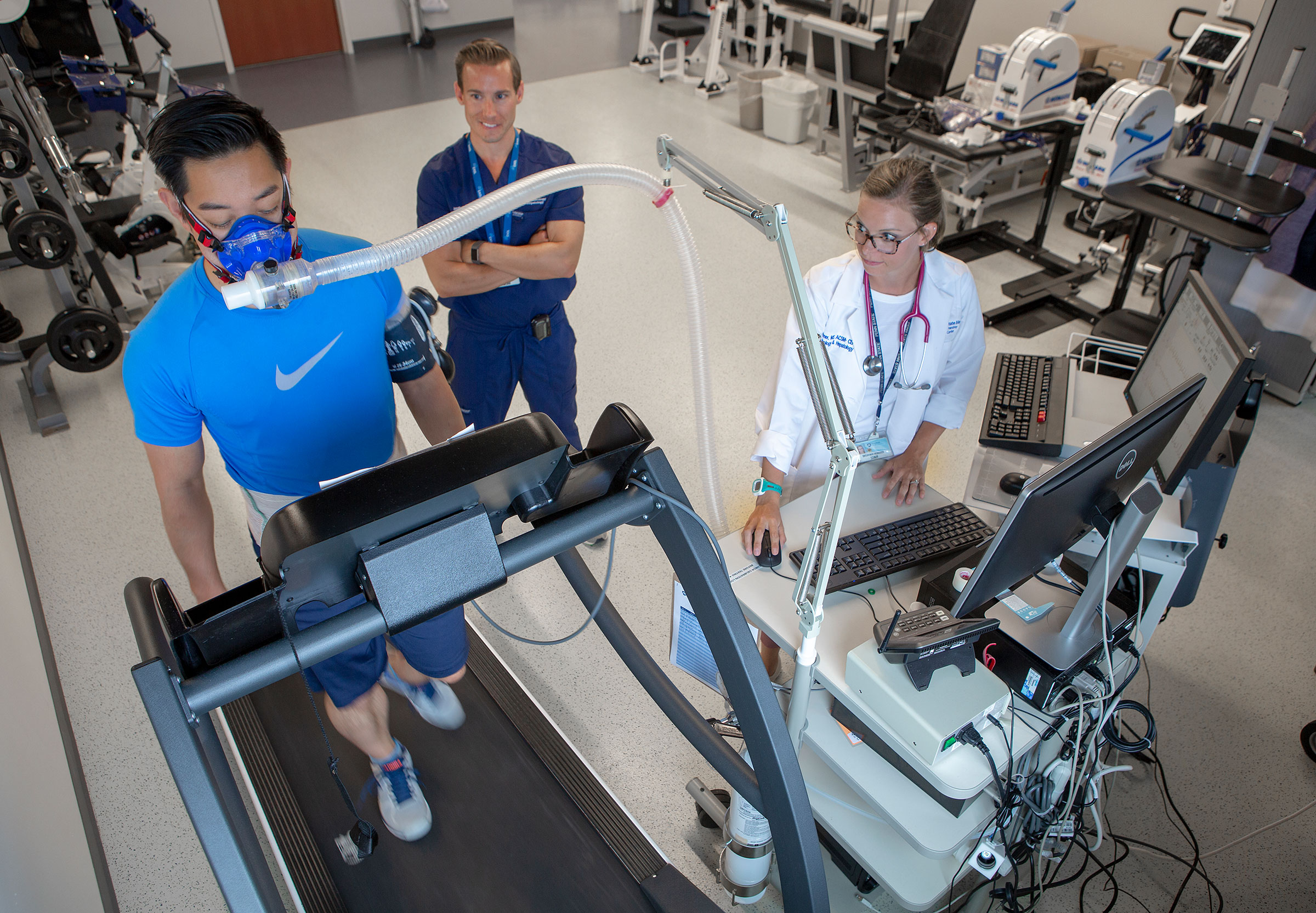 Note: This post is written by the team of The ONE Group (Oncology – Nutrition – Exercise) at Penn State College of Medicine as part of a first-person blog about their work. Learn more about the group here.
---
This month's post is written by Jonathan Stine, MD MSc, FACP.
As a transplant hepatologist and exercise researcher, I am often asked by my patients with chronic liver disease whether or not they should exercise. My answer is always a resounding "YES!" and sometimes accompanied with a little fist bump they may or may not notice.
What are the benefits of regular physical activity for the liver?
Exercise or really any physical activity has many well-known benefits for the liver. Regular physical activity can:
improve blood flow to the liver,
change the composition of bacteria in your body,
decrease liver inflammation,
change how your blood vessels dilate,
reduce fat in your liver,
And this is independent of losing a single pound! When coupled with a modest weight loss of at least 7% of your body weight, regular physical activity can even improve scar tissue (fibrosis) in your liver.
What if my patient has cirrhosis?
Historically, many healthcare providers have been reluctant to advise their patients with cirrhosis and complications of end-stage liver disease to exercise. However, emerging evidence now supports recommending regular physical activity for patients who have cirrhosis.[3] Importantly, this can lower elevated pressures in the liver, which are responsible for most liver-related symptoms patients with cirrhosis experience. Furthermore, regular physical activity is important for any patient who is under evaluation for liver transplantation and physical performance and physical frailty are predictors of poor outcomes before and after going to the operating room.[4]
What if my patient has primary liver cancer?
Well, turns out that physical activity may also decrease your chances of developing liver cancer. Physically active patients who are at risk for liver cancer may be up to 60% less likely to develop hepatocellular carcinoma, the most common type of primary liver cancer.[5] And while we do not yet know if regular physical activity can decrease cancer-treatment related side effects or impact disease-free or overall survival, encouraging patients with primary liver cancer to engage in regular physical activity is important nonetheless.
How much physical activity should my patients with chronic liver disease get?
The American College of Sports Medicine and their Exercise Is Medicine program suggest that patients with chronic liver disease engage in moderate-intensity aerobic activity, (e.g., walking at a pace where you can maintain a conversation with the person next to you), for at least 150 minutes per week. This should be coupled with at least two days of resistance training, which can include body weight exercises. With that said, the bottom line here is any physical activity is good and having a conversation with your patients about what they enjoy as physical activity can help improve adherence to and encourage long-term success with living a healthy, active life.
Jonathan G. Stine, MD MSc, FACP, is a core faculty member of The ONE Group and also serves as the Research Director for the Penn State Liver Center. For more information about the benefits of physical activity and exercise on your liver, including open research studies, please visit https://research.med.psu.edu/liver.
[1] Thorp A, Stine JG. Exercise as Medicine: The Impact of Exercise Training on Nonalcoholic Fatty Liver Disease. Current Hepatology Reports 2020.
[2] Hughes A, Dahmus J, Rivas G, et al. Exercise training reverses gut dysbiosis in patients with biopsy proven nonalcoholic steatohepatitis: A proof of concept study. Clin Gastroenterol Hepatol 2020.
[3] Berzigotti A, Albillos A, Villanueva C, et al. Effects of an intensive lifestyle intervention program on portal hypertension in patients with cirrhosis and obesity: The SportDiet study. Hepatology 2017;65:1293-1305.
[4] Lai JC, Ganger DR, Volk ML, et al. Association of Frailty and Sex With Wait List Mortality in Liver Transplant Candidates in the Multicenter Functional Assessment in Liver Transplantation (FrAILT) Study. JAMA Surg 2021;156:256-262.
[5] Pang Y, Lv J, Kartsonaki C, et al. Association of physical activity with risk of hepatobiliary diseases in China: a prospective cohort study of 0.5 million people. Br J Sports Med 2020.
More from The ONE Group
If you're having trouble accessing this content, or would like it in another format, please email the Penn State College of Medicine web department.