New Penn State Health Journeys app puts heart bypass patients in the know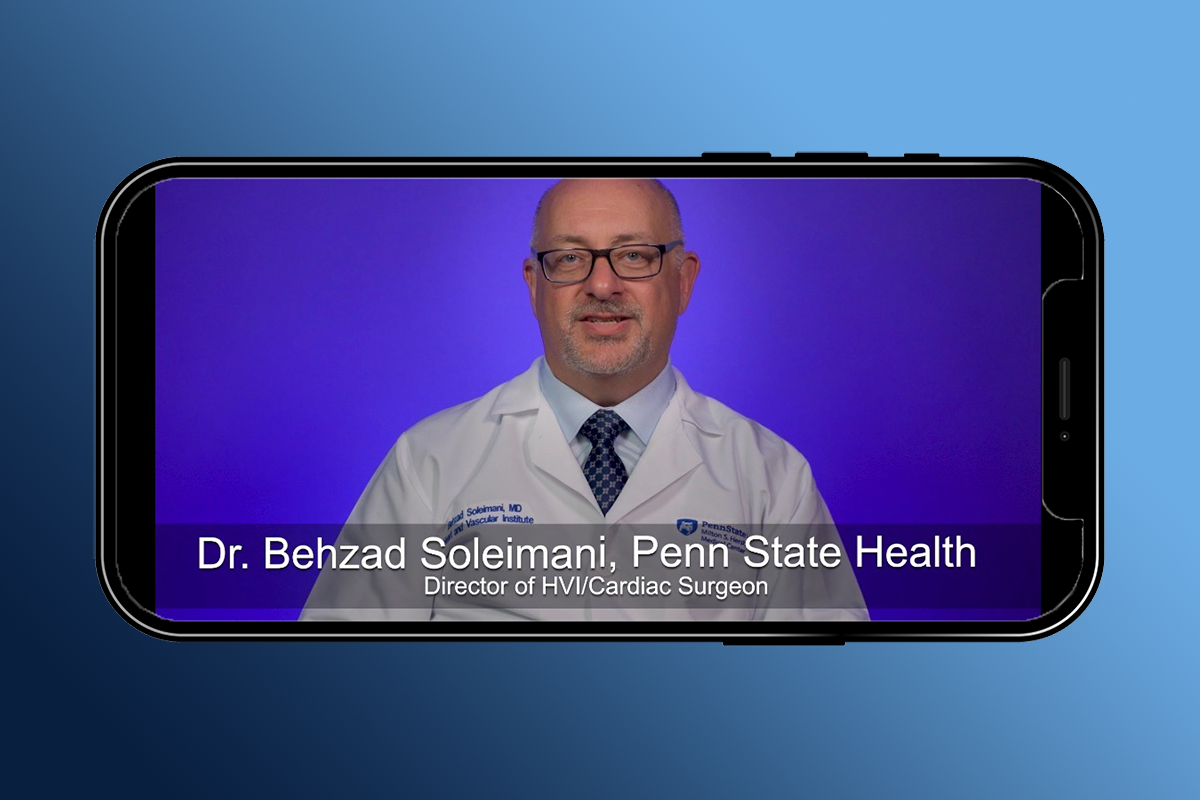 Surgery prep for coronary artery bypass graft (CABG) patients just got a little easier with a new app featuring everything they need to know about their heart condition, upcoming surgery and recovery.
Penn State Health Journeys, powered by Quil, offers personalized content in addition to all the communication and knowledge support already provided by the care team at Penn State Health. The Quil content can be accessed by the patient on their computer, smartphone, tablet or TV with Xfinity. The goal is to improve the patient experience and outcomes.
The pilot app was launched last week at Hershey Medical Center for CABG patients.
Later this year, the app will be released for CABG patients at St. Joseph and Holy Spirit medical centers. First, though, Penn State Health will refine the process and information provided, based on feedback from both the clinical team and patients at Hershey Medical Center.
"The information in the Quil app serves to support our patients undergoing coronary artery bypass surgery by providing educational material at a time that is most convenient to their schedule," said Dr. Steven Ettinger, vice president and physician leader of cardiovascular services. "The app builds on the exemplary in-person experience that we provide our patients and their family members who receive cardiac care at Penn State Health."
Upon logging in, patients complete a survey that asks how they feel about their health condition, their upcoming surgery and whether they have the resources and support they need to manage their health condition.
Other sections summarize how the heart works, how to prepare for surgery – including a checklist of what to bring on the day of – and what to expect before, during and after the procedure. Videos featuring members of Penn State Health cardiovascular staff encourage and advise patients.
If you're having trouble accessing this content, or would like it in another format, please email the Penn State College of Medicine web department.