College of Medicine fast-tracks innovative answers to supply demand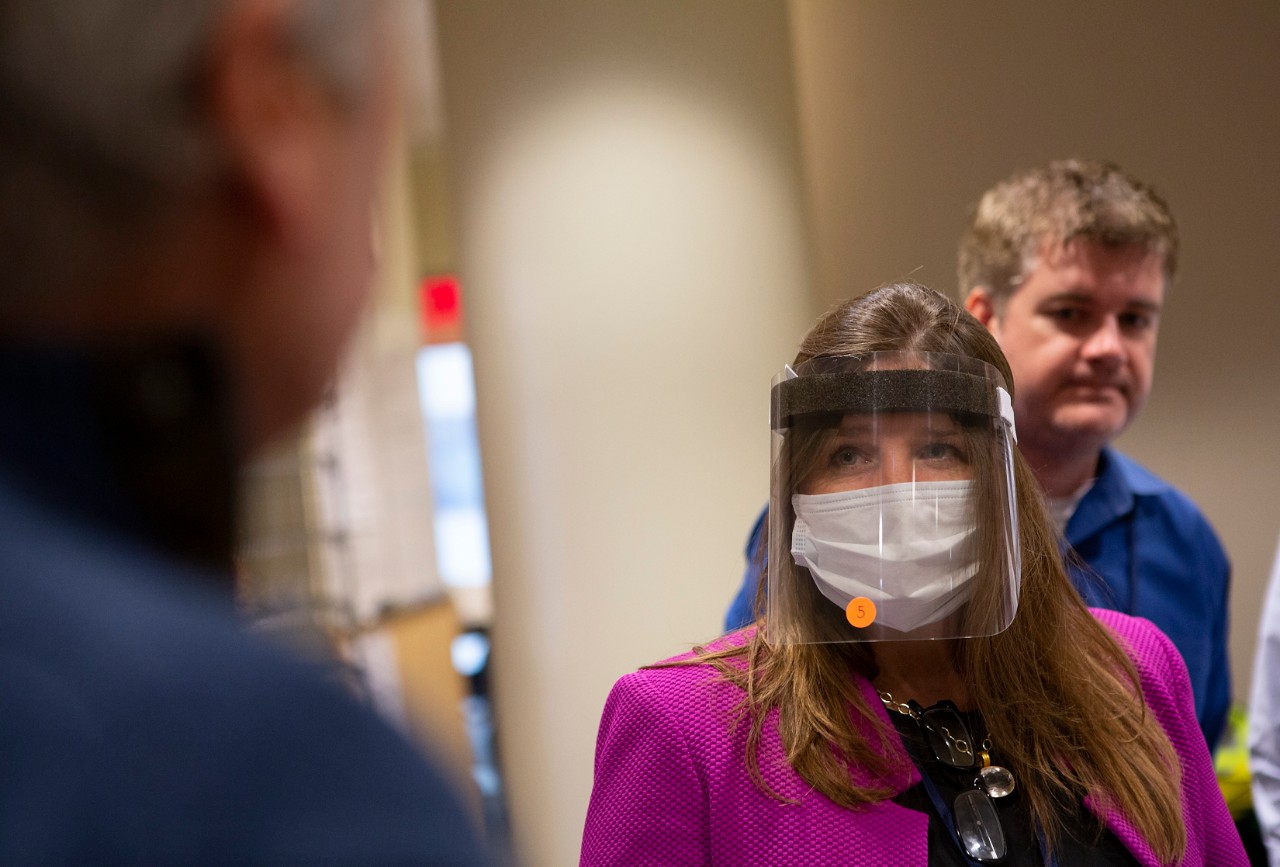 As COVID-19 continues to disrupt the nation's health care systems, the Center for Medical Innovation (CMI) at Penn State College of Medicine is helping meet Penn State Health's critical supply chain needs with innovative and swift solutions.
Richard Bagley, senior vice president and chief supply officer at Penn State Health, reached out to CMI last week with a list of critical supply needs, including face shields. Under the direction of Dr. Peter Dillon, executive vice president and chief clinical officer at Penn State Health, CMI worked with the College of Medicine's Surgical Innovation Group (SIG) to create a face shield prototype that could be made locally.
Working with industry partner Universal Protective Packaging Inc. (UPPI) of Mechanicsburg, Pa., CMI and SIG designed specifications for the face shield to enable UPPI to manufacture it.
"Anything that we can do to help keep our doctors and nurses safe is our top priority," said Kevin Harter, associate dean for medical innovation at the College of Medicine.
Within 36 hours of CMI learning of the need, Penn State Health was able to place an initial order for 20,000 face shields. The manufacturer, whose CEO, Tim Ritter, is a Penn State alumnus and CMI advisory board member, has the capacity to meet the supply chain team's demand for the foreseeable future.
Designing a face shield that could be manufactured locally is just one of several personal protective equipment projects CMI and SIG are working on to help protect Penn State Health's clinical staff, according to Harter.
If you're having trouble accessing this content, or would like it in another format, please email the Penn State College of Medicine web department.