College of Medicine Physician Assistant Program wins sixth consecutive state championship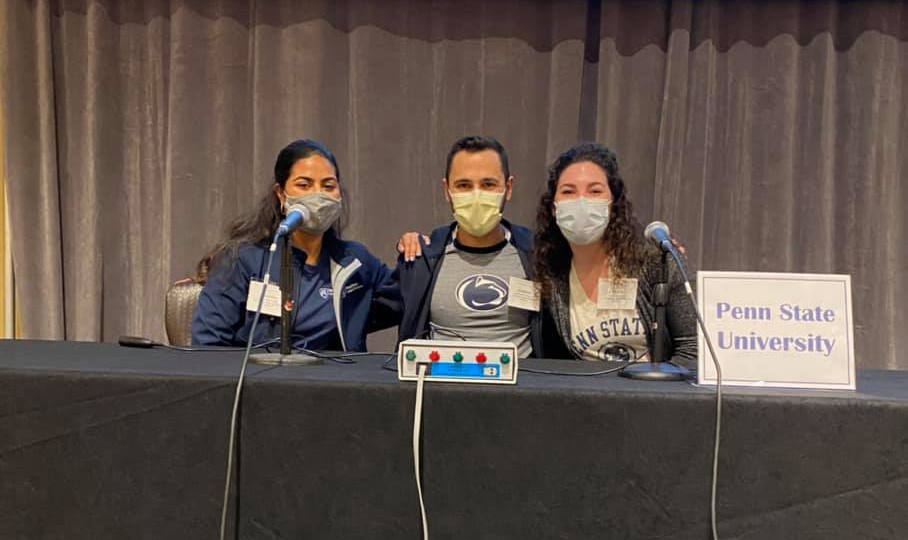 For the sixth straight competition, the Penn State College of Medicine Physician Assistant (PA) Program won the Pennsylvania Society of Physician Assistants (PSPA) Medical Challenge Bowl.
The 21st annual Challenge Bowl took place on Oct. 29 during the PSPA annual conference at the Kalahari Resort in the Poconos. Every graduating PA class has won the competition when the competition was held (the event was cancelled last year because of the pandemic).
The contest features a Jeopardy-style quiz competition of medical knowledge. Questions come from all of the primary and medical subspecialties, anatomy and physiology and pharmacology. Teams are made up of three students plus an alternate.
Twenty-five physician assistant programs were eligible to compete in the contest. During the championship match, the Penn State College of Medicine PA Program competed against teams from University of Pittsburgh, Chatham, Slippery Rock, DeSales and Mercyhurst University.
Team members were second-year students Maria Gillio, Jonathan McKinney and Jasmin Pimentel.
"I'm proud of the countless hours of practice these students put into preparing for this competition and also am thrilled we are continuing the tradition of every graduating class winning the Challenge Bowl," said Dr. Christine Bruce, the team's faculty advisory and program director for the Physician Assistant Program.
If you're having trouble accessing this content, or would like it in another format, please email the Penn State College of Medicine web department.