The Medical Minute: Making sense of nutrition labels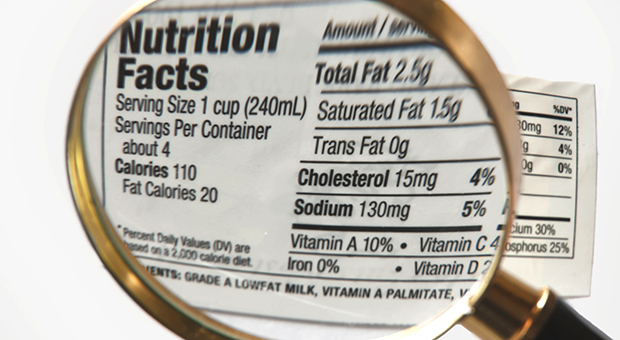 Deciphering a nutrition label can be overwhelming. However, it is important to get into the habit of reading labels if you want to eat healthy and make smart choices.
According to Shannon McNaul, a clinical dietitian at Penn State Milton S. Hershey Medical Center, unless you are shopping solely on the perimeter of the grocery store, where the most fresh, nutrient-dense foods are, you have to read the label.
"The purpose of the nutrition label is to inform the public about what they're consuming; the exact amount of macro nutrients — the fat, calories, carbohydrates and the protein — so you are aware of what you're taking in and what you should be taking in," McNaul says.
Still, the numbers can be confusing. The percentages shown on labels are based on a standard 2,000 calorie-per-day intake, regardless of the consumer's sex or age. McNaul recommends going by grams and milligrams instead of percentages.
"The percentage is a good guideline, but everyone needs different calories," she says.
For some people it is a matter of doing the math and learning to adjust the numbers based on personal needs or goals.
There are a few key items most of us should pay attention to if we want to make smart food choices.
"For general health we want to choose foods that are lower in fat, lower in sodium, and have a decent amount of fiber in them," McNaul says. She also offers these tips:
1. Pay attention to the size and number of servings per container. The numbers that are on the food label only account for one serving and not the entire container. If you are planning to eat the entire container, you want to know if you are going to be getting double or triple the amount of the listed numbers.
2. Know how many calories are in each serving. Again, do the math if you are eating more than one.
3. Calculate the calorie-to-fat ratio. McNaul generally suggests a goal of less than five grams of total fat per serving. An ideal, low-fat option will have around three grams or less of fat per 100 calories. She recommends avoiding anything that has more than a gram of saturated fat per serving or more than a gram of trans fat.
4. Pay attention to the often-ignored sodium. It can be a big concern for cardiovascular patients and can lead to high blood pressure. In general, low sodium foods have 140 mg or less per serving. Less than 200 mg per serving is a good choice, but avoid foods over 300 mg.
5. Don't forget the fiber. Fiber can have a good impact on making people feel full longer. McNaul recommends five grams of dietary fiber per serving to achieve a goal of 25 to 35 grams per day.
6. Do not forget the ingredients list and learn the lingo to translate the hidden additives. Just because sugar is not identified as an ingredient does not mean it is not there. Watch for terms like fructose and glucose. Sodium is rarely listed as sodium chloride or table salt, but instead monosodium glutamate (MSG) or biosodium phosphate. Trans fats are listed as hydrogenated or partially hydrogenated oils.
For more information, visit www.eatright.org or the American Heart Association website.
The Medical Minute is a weekly health news feature brought to you by Penn State Milton S. Hershey Medical Center. Articles feature the expertise of Penn State Hershey faculty physicians and staff, and are designed to offer timely, relevant health information of interest to a broad audience.
If you're having trouble accessing this content, or would like it in another format, please email Penn State Health Marketing & Communications.